The Penguin Random House Library Marketing team is headed to Austin for the Texas Library Association Conference, April 19th – 22nd! Visit us at booth #2431! Check out our featured authors below, browse book club resources, and more.
Click here to learn more about TLA and register.
---
Featured Speakers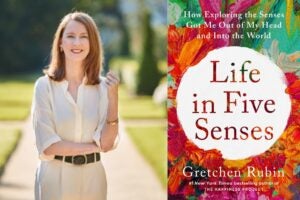 Gretchen Rubin (Life in Five Senses)
General Session Speaker, Thursday, April 20th, 8:15 am – 9:45 am
Austin Convention Center, Ballroom D
Books will be available for purchase. Signing to follow.
---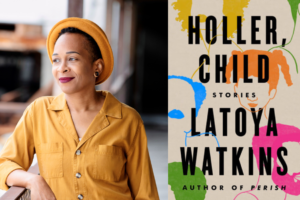 LaToya Watkins (Holler, Child)
Opening Author Luncheon, Thursday, April 20th, 12:15 pm – 1:45 pm*
Hilton Austin, Austin Grand Ballroom Salon J
*Ticketed Event. 
---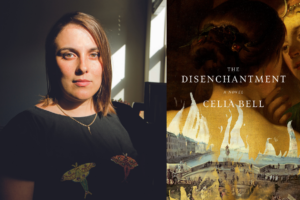 Celia Bell (The Disenchantment)
Evening with the Authors, Thursday, April 20th, 6 pm – 8 pm*
Hilton Austin, Austin Grand Ballroom Salon G
*Ticketed Event. 
---
Join ALMA for a Book Buzz
Wednesday April 19th, 6 -8 PM
---
Featured Resources for Book Clubs
NEW Debut Fiction Sampler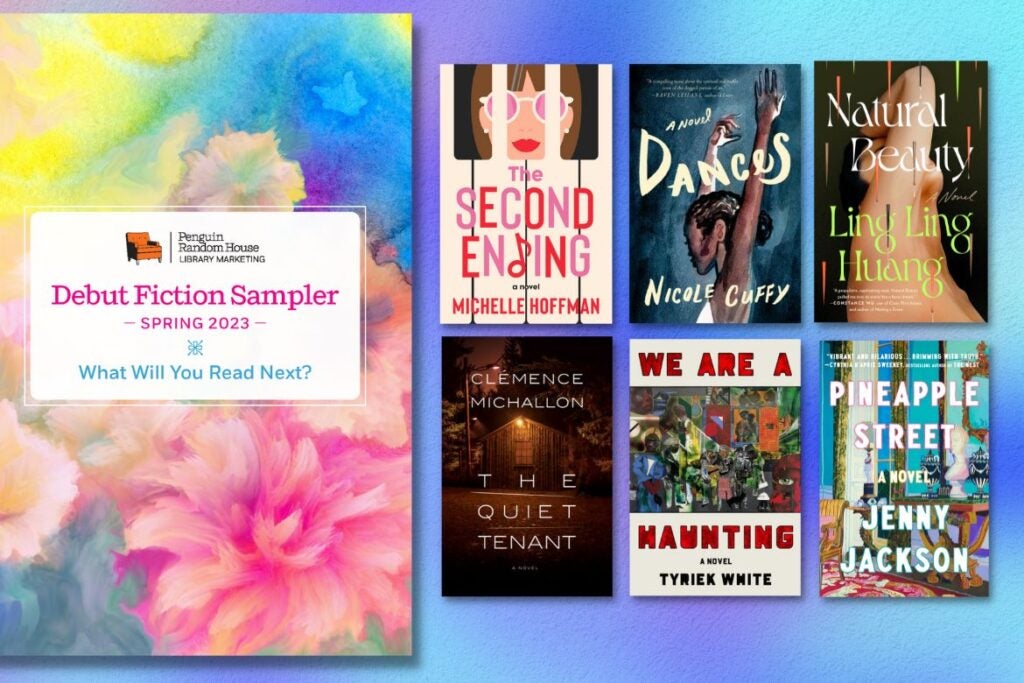 Get a first look at the hottest new debut fiction coming this fall and winter .
View or download our new Debut Fiction Sampler here on ISSUU!
For a full collection of excerpt samplers, visit our stack on ISSUU here.
---
Book Club Brochure Volume 25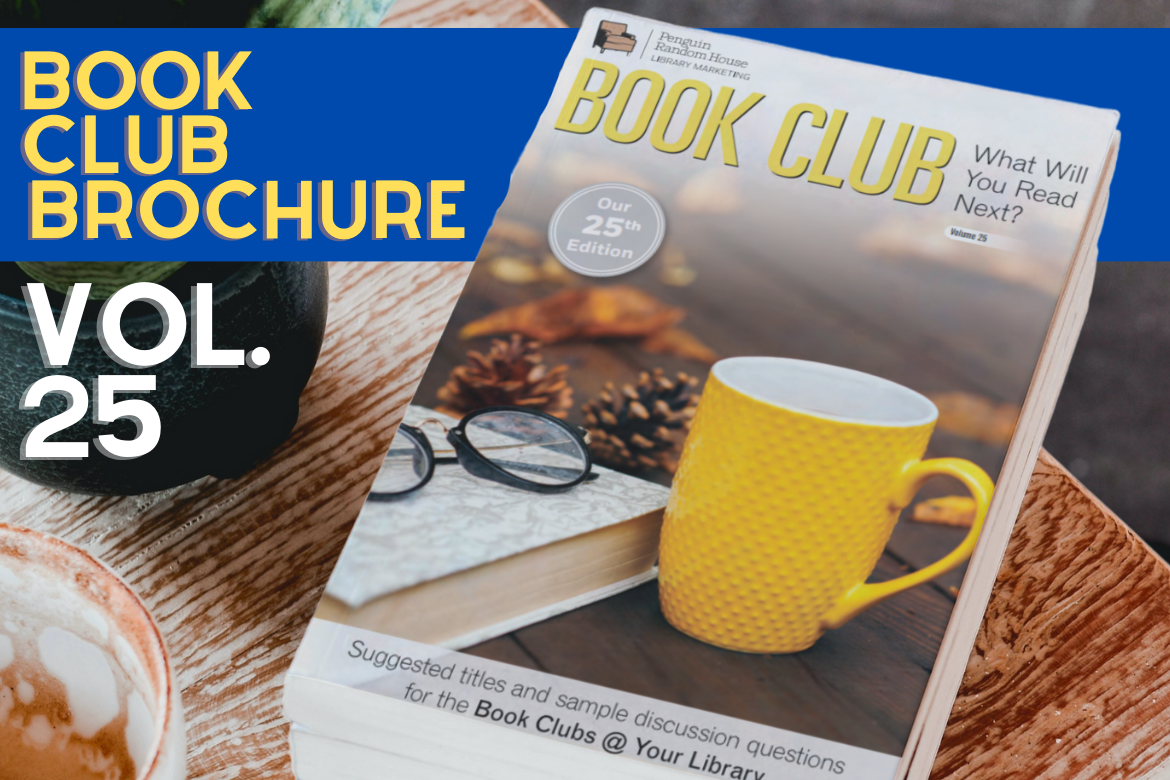 From diverse reads and debut thrillers to coming-of-age novels and historical fiction, our Book Club Brochure Vol. 25 has the perfect titles for your book club. Get inspired to make the most of your gatherings!
View or Download the Book Club Brochure Vol. 25 on ISSUU here.
Diverse Voices Brochure
Our Diverse Voices brochure features books that will spark conversation, raise awareness, and encourage empathy.
Book Club Kits
Browse our downloadable Book Club Kits to find more discussion questions, author Q&As, recipes, playlists, and more.
Spanish-Language Book Club Kits
We are very excited to offer Spanish-Language Book Club Kits and Discussion Guides for your Spanish-Language readers.
---
Banned Books Resources

At Penguin Random House, we believe in the right to freedom of expression and protecting writers against censorship. Reading is indispensable in having an informed, engaged democracy, and the dramatic rise in efforts to ban books in public schools and libraries—many of them by BIPOC or LGBTQ voices—threatens the advancement of our society and culture.
---
Download our Open Books, Open Doors Poster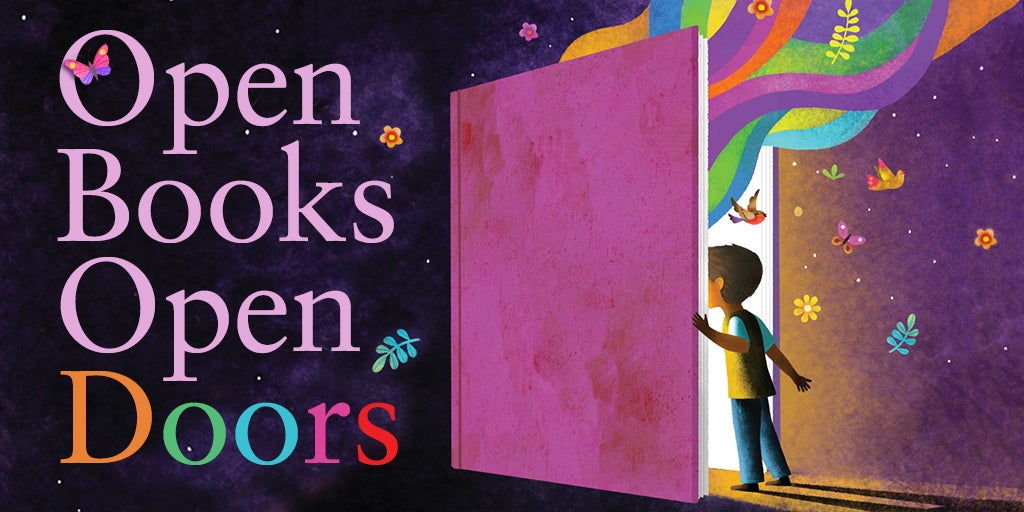 Request a physical copy of the poster here.
---
Audiobook Resources
To listen to audiobook clips, discover narrator news, and curated listening collections, visit: www.booksontape.com
With Meet the Voice, Penguin Random House Audio puts the spotlight on its narrators through one-on-one discussions with audiobook producers. The narrators talk about their careers, what it's like inside and outside of the recording booth, and some of their recent narrations.