Public library staff across the nation have spoken! Congratulations to the books selected for the April 2023 LibraryReads Top Ten List.
Request eGalleys for Your April Readers' Advisory.
---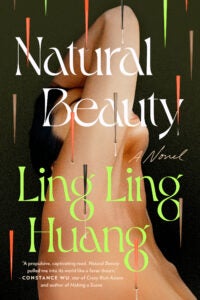 Natural Beauty: A Novel by Ling Ling Huang

Sly, surprising, and razor-sharp, Natural Beauty follows a young musician into an elite, beauty-obsessed world where perfection comes at a staggering cost.
"This hauntingly beautiful and chilling novel showcases the otherwordly experience the main character goes through at the expense of her health and beauty, and how damaging it can be. It was bleak, but atmospheric and luminous in a weird way. The descriptions were interesting and drew me in further and further. A mind-bender that readers will plow through in a day or two!"—Erin McLaughlin, Librarian in Austin, TX
Request an eGalley on Edelweiss.
Request an eGalley on NetGalley.
NoveList read-alike: Chlorine by Jade Song
---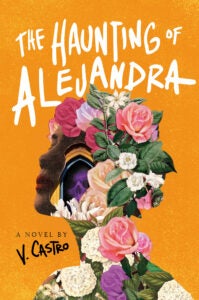 The Haunting of Alejandra: A Novel by V. Castro
A woman is haunted by the Mexican folk demon La Llorona in this "utterly terrifying and wholly immersive . . . story about generational trauma, colonization, systemic oppression, and the horror at the heart of motherhood" (Library Journal, starred review)
"Alejandra is a stay-at-home mother. Depressed because her life isn't what she thought it'd be, she consults a curandero: a folk healer and licensed therapist. She soon discovers the visions she's been having are tied to her ancestors' experiences. Castro has an innate ability to get into the head of her characters, while weaving together multiple plotlines and time periods."—Chloe Waryan, Chicago Public Library, Chicago, IL
Request an eGalley on Edelweiss.
Request an eGalley on NetGalley.
NoveList read-alike: Bad Cree by Jessica Johns
---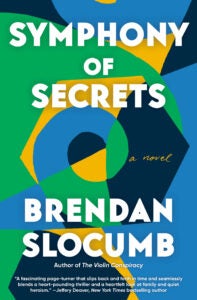 Symphony of Secrets: A Novel by Brendan Slocumb
A gripping page-turner from the celebrated author of book club favorite The Violin Conspiracy: Music professor Bern Hendricks discovers a shocking secret about the most famous American composer of all time—his music may have been stolen from a Black Jazz Age prodigy named Josephine Reed. Determined to uncover the truth that a powerful organization wants to keep hidden, Bern will stop at nothing to right history's wrongs and give Josephine the recognition she deserves.
"In 1920s NYC Fred Delaney is about to be kicked out of his jazz combo when he meets Josephine Reed, who helps him improve. In the present day, Bern Hendricks, an expert on composer Delaney, is asked to look over a manuscript of a lost symphony. However, questions about attribution arise. This is a suspenseful book that will be fantastic for discussion." —Joan Hipp, Florham Park Public Library, Florham Park, NJ
Request an eGalley on Edelweiss.
Request an eGalley on NetGalley.
NoveList read-alike: Sing Her Name by Rosalyn M. Story
---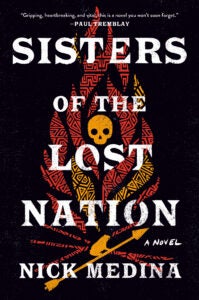 Sisters of the Lost Nation by Nick Medina
A young Native girl's hunt for answers about the women mysteriously disappearing from her tribe's reservation leads her to delve into the myths and stories of her people, all while being haunted herself, in this atmospheric and stunningly poignant debut.
"Anna Horn wants to know why young girls are disappearing on the reservation. When Anna's sister Grace goes missing, Anna and the tribe seek answers to the disappearances and discover that the tribe's difficulties are linked to the past. This mix of mythology and horror that deals with unsolved disappearances of Indigenous girls and tribal lore is a gripping read." —Theresa Coleman, Indianapolis Public Library, Indianapolis, IN
Request an eGalley on Edelweiss.
Request an eGalley on NetGalley.
NoveList read-alike: Highway of Tears by Jessica McDiarmid
---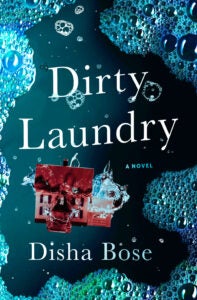 Dirty Laundry: A Novel by Disha Bose
"A twisty tale of murder and love gone wrong, rife with bone-chilling revelations . . . This is a riveting debut, and Disha Bose is a writer to watch."—Joshilyn Jackson, New York Times bestselling author of Mother May I
"Ciara is a perfect mom and influencer who knows what to do, buy, and promote in her small Irish town. Ciara also is an irresponsible woman who plays friends against each other, eats up and spits out all the town husbands, and seals her own fate with her reprehensible behavior. An Orient Express-like cast shines in this twisty domestic thriller about secrets and lies." —Donna Ballard, East Meadow Public Library, East Meadow, NY
Request an eGalley on Edelweiss.
Request an eGalley on NetGalley.
NoveList read-alike: Regrets Only by Kieran Scott
---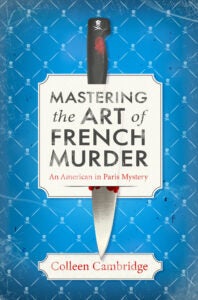 Mastering the Art of French Murder by Colleen Cambridge
Set in the City of Light and starring Julia Child's (fictional) best friend, confidant, and fellow American, this magnifique new historical mystery series from the acclaimed author of Murder at Mallowan Hall combines a fresh perspective on the iconic chef's years in post-WWII Paris with a delicious mystery and a unique culinary twist. Perfect for fans of Jacqueline Winspear, Marie Benedict, Nita Prose, and of course, Julia Child alike!
"In Paris after WWII, Julia Child, her husband Paul, sister Dort, and Tabitha, a half French American ex-pat, are all recent arrivals. The romance, sights, sounds, and food of the city are delightful enough; add a murder committed with one of Julia's knives, and a wonderful series is born. For fans of culinary mysteries, historical mysteries, and City of Light." —Jennifer Winberry, Hunterdon County Library, Flemington, NJ
Request an eGalley on Edelweiss.
Request an eGalley on NetGalley.
NoveList read-alike: Peril in Paris by Rhys Bowen
---
HALL OF FAME: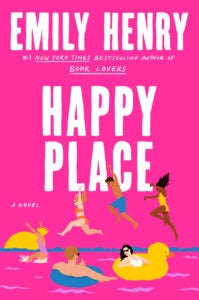 Happy Place by Emily Henry
A couple who broke up months ago pretend to still be together for their annual weeklong vacation with their best friends in this glittering and wise new novel from #1 New York Times bestselling author Emily Henry.
"Though they broke up six months ago, Wyn and Harriet pretend they're still together to avoid disrupting their college friends' last annual getaway to a cottage in Maine. This book takes the fake relationship trope to a whole new level with switching timelines that reveal how this former couple got to where they are now. Every character is flawed but lovable, and their banter is delightful. Emily Henry fans may have a new favorite!"—Molly Thatcher, Charleston County Public Library, Charleston, SC
Request an eGalley on Edelweiss.
NoveList read-alike: The Bromance Book Club by Lyssa Kay Adams
---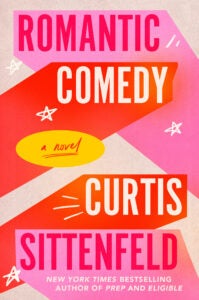 Romantic Comedy: A Novel by Curtis Sittenfeld
A comedy writer thinks she's sworn off love, until a dreamy pop star flips the script on all her assumptions—a hilarious, observant, and deeply tender novel from the New York Times bestselling author of Eligible, Rodham, and Prep.
"The Danny Horst Rule states that a gorgeous male celebrity like Noah Brewster would not fall in love with an average-looking woman like Sally Milz. So Sally can't fathom why Noah seems drawn to her as they prepare for the Saturday night comedy show where he is the guest host and she is a staff writer. This is a modern love story with intricately fleshed out characters and fresh dialogue, authentically set during the height of the COVID-19 pandemic. " —Judy Haynes Sebastian, Eastham Public Library, Eastham, MA
Request an eGalley on Edelweiss.
Request an eGalley on NetGalley.
NoveList read-alike: Funny You Should Ask by Elissa Sussman
---
For more information about the program, or to learn how to vote for your favorite upcoming books, visit LibraryReads.org. And, don't forget, voting for the May LibraryReads list ends 4/1!
Check out which May titles we're loving.