Public library staff across the nation have spoken! Congratulations to the books selected for the February 2023 LibraryReads Top Ten List.
Click to Request eGalleys to Prepare for Your February Readers' Advisory.
---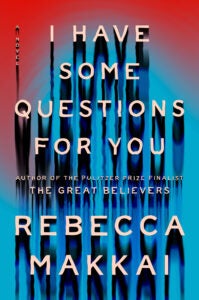 I Have Some Questions for You by Rebecca Makkai

The riveting new novel from the author of the Pulitzer Prize and National Book Award finalist The Great Believers.
"Engaging story of a boarding school murder being solved 20 years later by true-crime podcast enthusiasts. Or is it a story of memories and how you interact with them, depending on your stage in life and your biases, or one about how as a teen you simultaneously know everything and nothing? Or is it all three? For fans of Jean Hanff Korelitz."—Lorri Steinbacher, Ridgewood Public Library, Ridgewood, NJ
Request an eGalley on Edelweiss.
Request an eGalley on NetGalley.
NoveList read-alike: The It Girl by Ruth Ware
---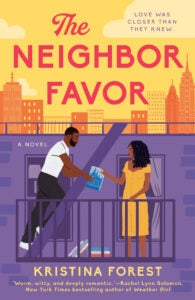 The Neighbor Favor by Kristina Forest
A shy bookworm enlists her charming neighbor to help her score a date, not knowing he's the obscure author she's been corresponding with, in this sparkling and heart-fluttering romance by Kristina Forest.
"Lily Greene needs a date for her sister's wedding but doesn't want her family's "help" to find one. She ends up asking her hot neighbor Nick for help instead, but complications ensue when she realizes he's N.R. Strickland—the fantasy author who ghosted her. The lead characters who see the best in each other and help each other grow make for a satisfying second-chance romance. For fans of The Love Wager."—Midge Loery, Mark Twain Library, Redding, CT
Request an eGalley on Edelweiss.
Request an eGalley on NetGalley.
NoveList read-alike: The Singles Table by Sara Desai
---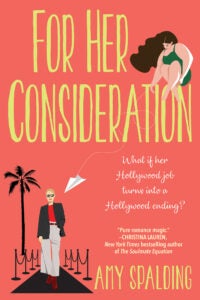 For Her Consideration by Amy Spalding
When an aspiring L.A. scriptwriter falls head-over-heels for a bossy and beautiful movie star after a devastating break-up, the two take a risk on love and cast themselves as the leading ladies of their own star-struck romance in this sweet and spirited love story from critically-acclaimed writer Amy Spalding in her adult debut.
"Aspiring screenwriter Nina writes e-mails for other people, including Hollywood darling Ari Fox. Nina is enamored of Ari but a bad breakup made her vow never to date again. This rom-com with a queer actress and plus size woman offers great representation of realistic body positivity. Readers will root for the characters in this funny, smart, and heartwarming book!"—Andrea Tucci, Glencoe Public Library, Glencoe IL
Request an eGalley on Edelweiss.
Request an eGalley on NetGalley.
NoveList read-alike: Something to Talk About by Meryl Wilsner
---
HALL OF FAME: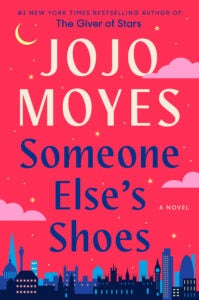 Someone Else's Shoes: A Novel by Jojo Moyes
A story of mix-ups, mess-ups and making the most of second chances, this is the new novel from #1 New York Times bestselling author Jojo Moyes, author of Me Before You and The Giver of Stars.
"A mix up at a gym forces two very different women to literally walk in each other's shoes, leading to a complete breakdown and reinvention of their current lives and world views. Sisterhood, mental health, a risky heist, romance, regret…this book has everything in perfect proportion and is a true page-turner to boot. Readers will love every page of this fantastic book."—Sharon Layburn, South Huntington Public Library, Huntington Station, New York
Request an eGalley on Edelweiss.
Request an eGalley on NetGalley.
NoveList read-alike: The Switch by Beth O'Leary
---
For more information about the program, or to learn how to vote for your favorite upcoming books, visit LibraryReads.org. And, don't forget, voting for the March LibraryReads list ends 2/1!
Check out which March titles we're loving.