The struggle to gift the perfect book is a perennial problem. Whether your recipient is an avid reader or a casual browser, we know all too well the pressure to get it right. We love books—and we love even more when others love the books we love.
Once again, our staff got together and asked ourselves what books we're not only gifting others, but what books we're gifting ourselves. It's been a long year after all, and we think we have pretty good taste.
---
Rachel's Gifting Herself . . .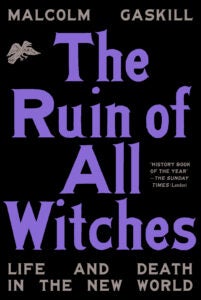 "I've been on a nonfiction kick this year and plan to keep it going. The Ruin of All Witches is a holistic deep-dive into the crumbling social fabric of Puritan New England, brought about by the *gasp* existence of witches in Salem."
---
And Gifting Others . . .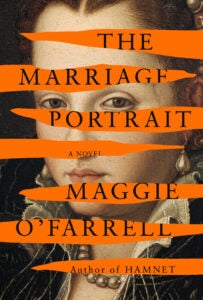 "I have a lot of Italian family. My parents met in Italy and reminisce often about the food, the culture, and their life there. To this day, they speak Italian when they don't want me—their adult daughter—to know what they're saying! So this year I'm gifting The Marriage Portrait, a gorgeously written historical escape I know they'll love."
---
Maureen's Gifting Herself . . .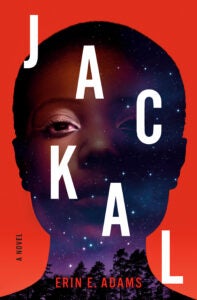 "I've been looking forward to getting my hands on Jackal by Erin E. Adams. For me, nothing says cozy holiday season like escaping into some good horror. Thanks, me!"
---
And Gifting Others . . .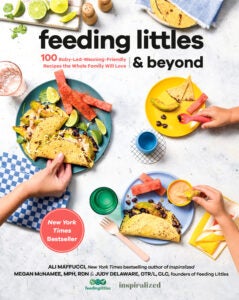 "It seems to have been the year of the baby for me and my friends so I'll be gifting Feeding Littles and Beyond to the new moms in my life for when it's time to start those solids! The recipes are not only great for babies and toddlers—they are great for the whole family. A win-win for parents everywhere. "
---
Sharnell's Gifting Herself . . .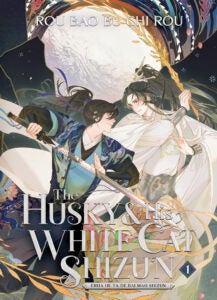 "Manga and graphic novels are so popular, but I've never read any, so this year I'm gifting myself The Husky and His White Cat Shizun: Erha He Ta De Bai Mao Shizun (Novel) Vol. 1. It's full of romance and fantasy—two things I love! "
---
And Gifting Others . . .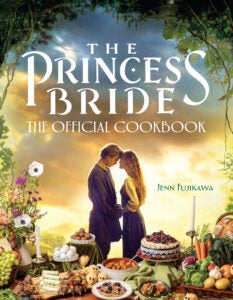 "It's always hard for me to shop for my friends and family, so this year I'm going with something they all love: movies and food! The Princess Bride: The Official Cookbook features over 50 recipes that were seen in or inspired by the beloved movie. Dinner and a movie won't be so inconceivable in the new year!"
---
Elizabeth's Gifting Herself . . .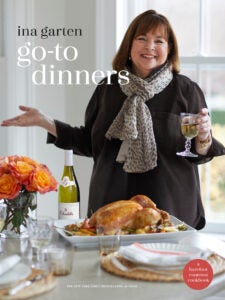 "Once again, I'm going to attempt to head into the new year with simplicity in mind. So, this holiday season, I'm arming myself with Ina Garten's Go-To Dinners. I love that Ina confesses that even she sometimes finds cooking stressful. (Um, yes!) I love that she wants dinner to be satisfying and uncomplicated. (Please!) I love that in her Thanksgiving video she allows, "store-bought is fine." (Thank you!) And, anyway, she had me at Overnight Mac & Cheese and Bourbon Chocolate Pecan Pie. :)"
---
And Gifting Others . . .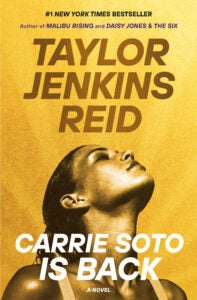 "I can't imagine a better gift for all of the wonderful, fierce, and ambitious women in my life than a copy of Carrie Soto Is Back. Taylor Jenkins Reid tackles the sports world, fame, a father-daughter relationship, and so much more. Game, set, match!"
---
Kate's Gifting Herself . . .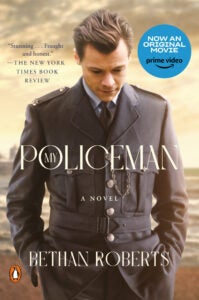 "I think my gift to myself goes without saying: My Policeman, specifically the Movie Tie-In edition featuring Harry Styles on the cover. Who doesn't want Harry on their bookshelf? Pop stars aside, this is a heartbreaking novel that I'm looking forward to reading on a chilly day. (before I watch the movie!)"
---
And Gifting Others . . .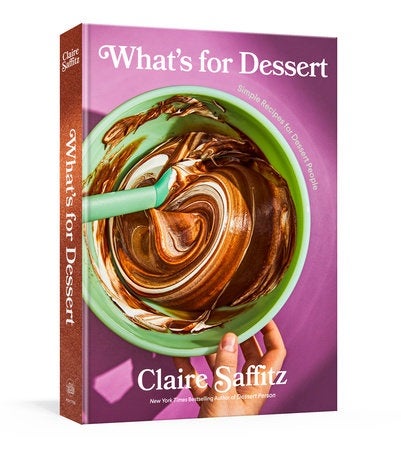 "My baking skills leave much to be desired, so I'm (selfishly) gifting my friends and family Claire Saffitz's What's For Dessert in the hope that they'll make me any of her amazing treats!"
---
Jen C.'s Gifting Herself . . .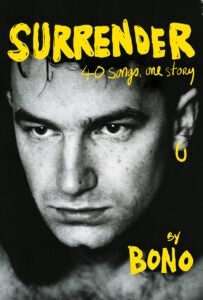 "My high-school self is gifting me Surrender by Bono—I'm pretty sure I had the same photo from the cover as a poster on my teen-room wall. I've always been a huge fan of both Bono and U2 and I'm really looking forward to getting a look behind-the-scenes in this intimate memoir."
---
And Gifting Others . . .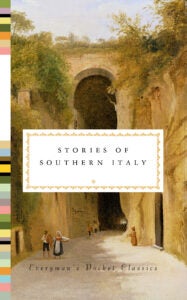 "My mom has been dreaming of a trip to Italy for a few years now. I'll let my dad handle making that dream come true someday but, in the meantime, I'm gifting her a copy of Stories of Southern Italy from Everyman's Library to tide her over while she waits (it could be quite some time, knowing my pops). This dazzling hardcover collection brings to life the magnificent southern regions of Italy, from Naples to Sicily, as seen through the eyes of literary greats from Ovid and Virgil to Elsa Morante and Elena Ferrante. What could be a better gift for an Italophile than this? Other than an actual trip, of course! (C'mon Dad, Just do it!)"
---
Kelly's Gifting Herself . . .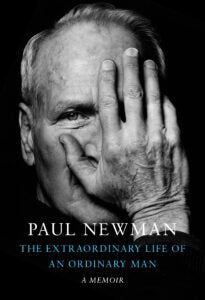 "I am gifiting myself the The Extraordinary Life of an Ordinary Man, the memoir of Paul Newman. First of all, I could just stare at the cover all day—also, it's the perfect book to read as I prepare my winter watchlist- the time of year when I sit by the fire and watch as many old movies as possible. (Nobody's Fool and Butch Cassidy are two of my favorite Paul Newman movies, in case you need reccomendations!)"
---
And Gifting Others . . .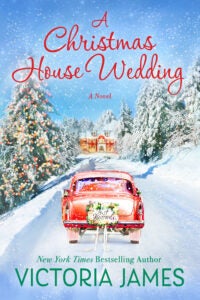 "I am gifting A Christmas House Wedding to my mom this year—recently she told me all the books I suggested to her this year were stressful and depressing. (tough crowd!) I think it is time to gift her a nice heartwarming story—and BONUS, it will also appeal to the HGTV-lover side of her personality!  "
---
Miriam's Gifting Herself . . .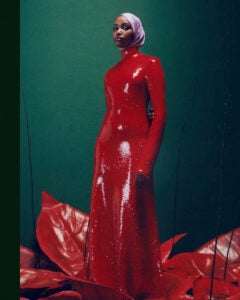 "I plan to strike a holiday pose with Feeling Seen, photographer Campbell Addy's remarkable debut monograph. His stunning portraits celebrate Black creativity and explore the intersection of fashion and culture."
---
And Gifting Others . . .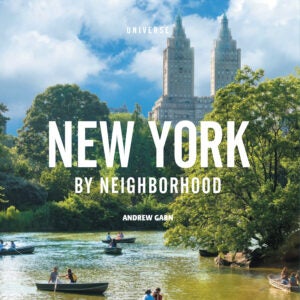 "Andrew Garn's New York by Neighborhood is a perfect little gift for faraway friends and familia—an invitation to explore Nueva York's splendors and a dispatch to let them know how much they're missed."
---
"I'll be gifting myself Patti Smith's A Book of Days because her perspective is sheer delight and her books feel like traveling with a friend."
---
And Gifting Others . . .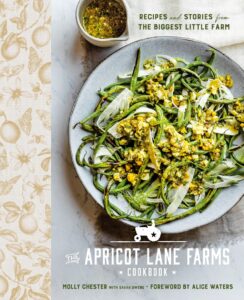 "I'll be gifting friends and family The Apricot Lane Farms Cookbook because the book is a beauty filled with 130 delectable recipes and everyone I know (who saw it) loved The Biggest Little Farm documentary about the couple who bailed on urban living for farming and their farm is near my home."
---
Jen R.'s Gifting Herself . . .
"I will be gifting myself a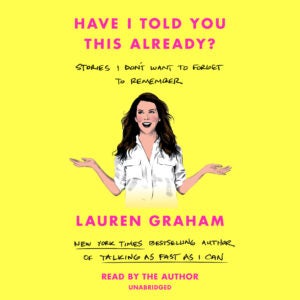 reunion with a fave gal pal, beloved Gilmore Girl, Lauren Graham. I plan to invite her on all of my  upcoming walks, car rides… she will even help me tackle the dishes AND assist me in organizing my closet this holiday season! Isn't that SO nice of her?! OK, OK—so this will be in the form of her latest author-read audiobook, Have I Told You This Already? (and no, you haven't, Lauren! I'm all ears!) But still – so kind of her to record these essays for me. Thanks, LG!"
---
And Gifting Others . . .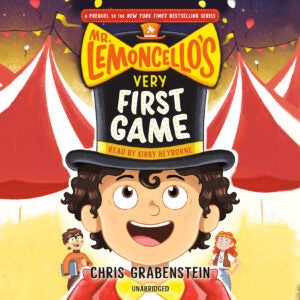 "Ah the "Are we there yet?" long car ride blues… I will be gifting the fellow parents and kids in my life the fun of Mr. Lemoncello's Very First  Game audiobook by Chris Grabenstein, and read by the amazing storyteller (for all ages!), narrator Kirby Heyborne. A prequel to the delightful New York Times bestselling Escape from Mr. Lemoncello's Library, this gift will be especially perfect for all the little library lovers in my life and will instantly alleviate any car ride!"