'Tis the season—awards season! We polled our staff to get their guesses for 2023's best-in-show releases. Scroll to browse our predictions for award-winning titles publishing next year.
---
Sharnell's Prediction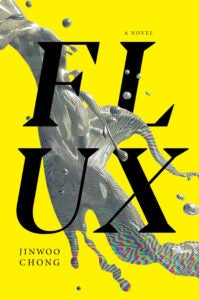 Flux by Jinwoo Chong
Flux is a blazingly original and stylish debut novel about a young man whose reality unravels when he suspects his employers have inadvertently discovered time travel and are covering up a string of violent crimes. Combining elements of neo-noir, speculative fiction, and '80s detective shows, it is a haunting and sometimes shocking exploration of the cyclical nature of grief, moving past trauma, and the pervasive nature of whiteness within the development of Asian identity in America.
Request on Edelweiss and NetGalley.
---
Rachel's Prediction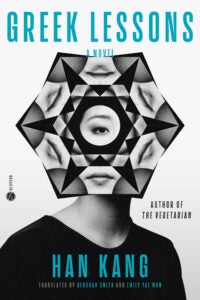 Greek Lessons: A Novel by Han Kang
Booker Prize-winning author Han Kang returns with her highly-anticipated novel Greek Lessons, set in a close, personal and domestic world like that of her beloved work The Vegetarian. Between her intimate prose and tender portrayal of human connection, and army of fans including literary giants Min Jin Lee and Ian McEwan, Kang's return is sure to amaze readers and committees across the globe.
Learn more here.
---
Jen C.'s Prediction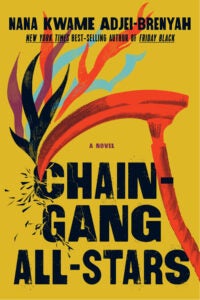 Chain-Gang All-Stars by Nana Kwame Adjei-Brenyah
Already attracting attention from reviewers, this explosive, hotly-anticipated debut novel from the New York Times-bestselling author of Friday Black, about two top women gladiators fighting for their freedom within a depraved private prison system not so far-removed from America's own, is bound to continue to be a much-talked-about title in 2023.
Request on Edelweiss and NetGalley.
---
Liz's Prediction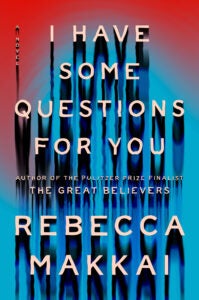 I Have Some Questions for You by Rebecca Makkai
One of the most acclaimed contemporary American writers, Rebecca Makkai reinvents herself with each of her brilliant works of fiction. Both a transfixing mystery and a deeply felt examination of one woman's reckoning with her past, I Have Some Questions for You is her finest achievement yet.
Request on Edelweiss and NetGalley.
---
Maureen's Prediction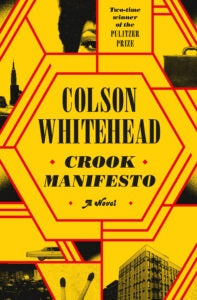 Crook Manifesto: A Novel by Colson Whitehead
It's no surprise that National Book Award and two-time Pulitzer Prize-winning author Colson Whitehead is on this list for Crook Manifesto. A continuation of his Harlem saga, this book is a darkly funny tale of a city under siege, but also a sneakily searching portrait of the meaning of family. Colson Whitehead's kaleidoscopic portrait of Harlem is sure to stand as one of the all-time great evocations of a place and a time.
Learn more here.
---
Elizabeth's Prediction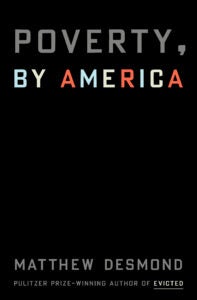 Poverty, by America by Matthew Desmond
Matthew Desmond's 2016 Pulitzer-Prize winning book Evicted transformed our understanding of poverty. Now, in Poverty, by America, Mr. Desmond makes a bracing argument about why poverty persists in America: because the rest of us benefit from it. This groundbreaking new work will open eyes, spark debate, and will help us imagine new solutions.
Request on Edelweiss and NetGalley.
---
Jen R.'s Prediction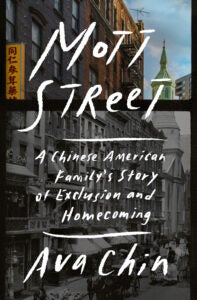 Mott Street: A Chinese American Family's Story of Exclusion and Homecoming by Ava Chin
Ava Chin spent years researching this captivating work, supported by a NYPL Cullman Fellowship and a Fulbright. The result will have book clubs, historians, memoir-lovers, and readers everywhere talking about this achievement that tells a narrative history of the Chinese Exclusion Act through an intimate portrayal of Chin's family, focusing on one building on Mott Street. She makes the personal political as she breathes life into her ancestors, uncovers family mysteries, and sheds light on a legacy of exclusion and the American experience.