Join Penguin Random House Library Marketing at the 2022 Urban Librarians Conference: What's Your Spark? on September 16th, from 9:00 AM to 4:30 PM EST. Browse the sparkling titles below and view the Edelweiss collections for books that will delight, inspire, and drive you.
Click here for more information.
Urban Libraries Unite is a passionate group of urban library professionals and advocates working to build community centered 21st Century Libraries; speaking up for libraries and their communities, providing visibility and mobilizing supporters, providing support and education for urban librarians.
---
From New York Public Library's Vibrant Voices: New Books from Authors of Color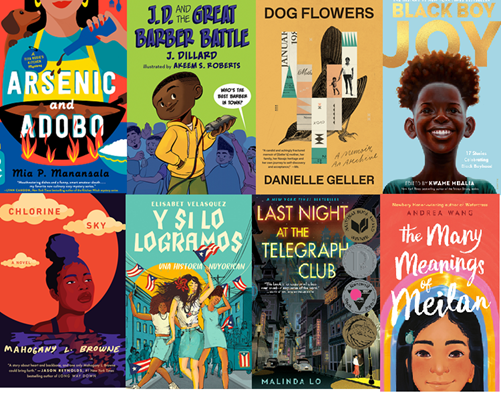 Created by the NYPL's expert staff and presented by the Center for Educators and Schools, the Vibrant Voices Book List aims to "amplify and celebrate diverse voices, promote discussion, and expand understanding." The booklist includes 40 recommended adult, teen, and children's titles by Penguin Random House authors and creators.
View our featured titles here.
---
Oral Histories, Interviews, and Books about Storytelling

From the essential history of hip-hop to a wide-ranging collection of talks with a beloved literary icon to empathetic interviews of incarcerated people, browse a collection of oral histories, interviews, and books about storytelling here.
---
Education

These must-have titles for educators include books that unpack the realities of ability and disability within schooling, address the increasing mental health struggles among young people, and explore the spiritual lives of of Black women teachers.
View the collection here.
---
Sustainability

These books highlight climate change, environmental conservation, nature, sustainability and more.
View the collection here.
---
Activism

These inspiring stories by and about activists, thought leaders, and justice advocates demonstrate the power of dedication and committed lives.
View the collection here.
---
I Am La Cultura

Join us in celebrating Latinx and Hispanic authors, creators, and trailblazers whose stories are redefining identity and shaping today's culture, from music to politics and everything in between.
View lists of recommended audio and print titles here.
View the Fall 2022 Libros en Español catalog, including Bilingual Books, here.
Share these incredible stories year-round using the hashtag #IAmLaCultura
---
New York Stories

Savor this collection of new and forthcoming New York City-centric romances, memoirs, historical novels, and travel books.
---
EVENTS
Wednesday, September 21st at 2 PM ET
Breaking Bans: A Celebration of Challenged Books

Join Penguin Random House and Booklist for a special Banned Books Week event to hear from authors Nikole Hannah-Jones (The 1619 Project), Renée Watson (The 1619 Project: Born on the Water), Kim Johnson (This is My America), and Kyle Lukoff (Different Kinds of Fruit and Too Bright to See), who have all experienced first-hand having their work censored—sharing stories of how librarians and communities fought back, their personal experiences with bans, as well as how their books impacted individual readers at schools and libraries across the country.
---
Tuesday, October 4th at 1:00 PM ET
AAPI Communities in Conversation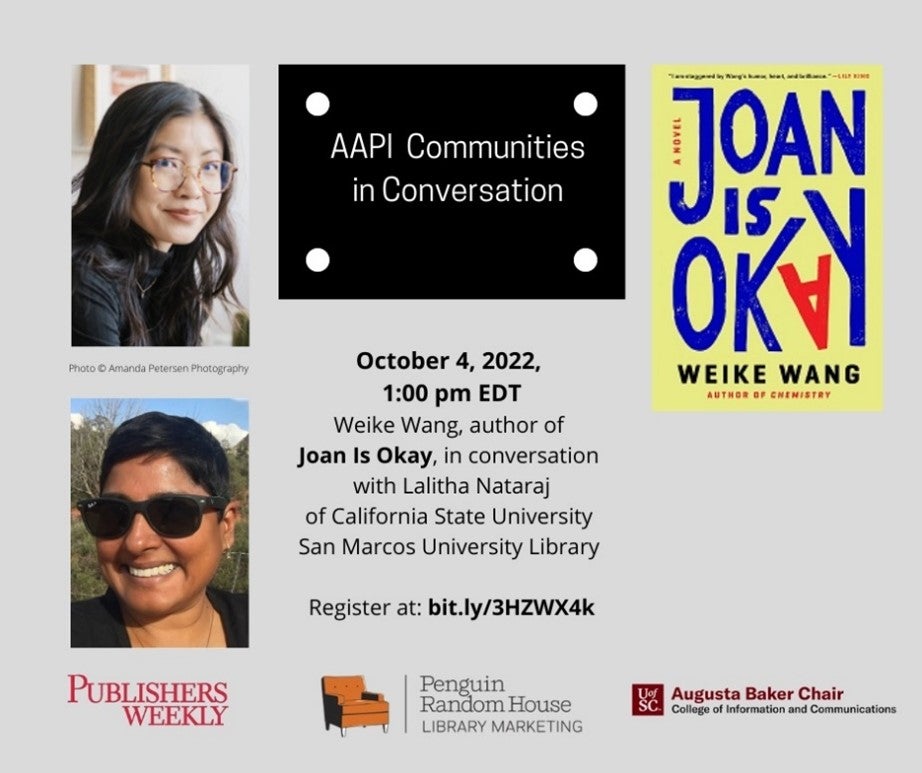 The AAPI Communities in Conversation series aims to celebrate and highlight notable books by Asian American and Pacific Islander authors and creators, as well as increase the appreciation and understanding of the Asian and Pacific diasporic cultures, stories, and experiences. Brought to you by: The University of South Carolina's Augusta Baker Endowed Chair, Publishers Weekly, and Penguin Random House Library Marketing.
Join us for the next AAPI Communities in Conversation event on October 4th with guest author Weike Wang in conversation with Lalitha Nataraj of California State University San Marcos University Library.
Register here.
View the Full Lineup of Our AAPI Communities in Conversation Here.
Check out a recording of this month's conversation with author Andrea Wang (THE MANY MEANINGS OF MEILAN) and Crystal Chen of The New York Public Library.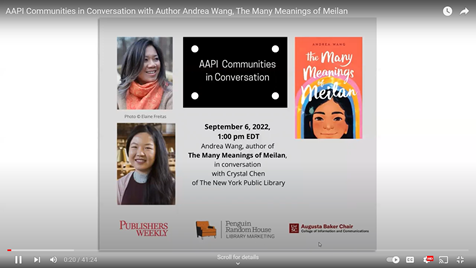 View past episodes of the AAPI Communities in Conversation Here.
---
RESOURCES

At Penguin Random House, we believe in the right to freedom of expression and protecting writers against censorship. Reading is indispensable in having an informed, engaged democracy, and the dramatic rise in efforts to ban books in public schools and libraries—many of them by BIPOC or LGBTQ voices—threatens the advancement of our society and culture.
---
NEW Debut Fiction Sampler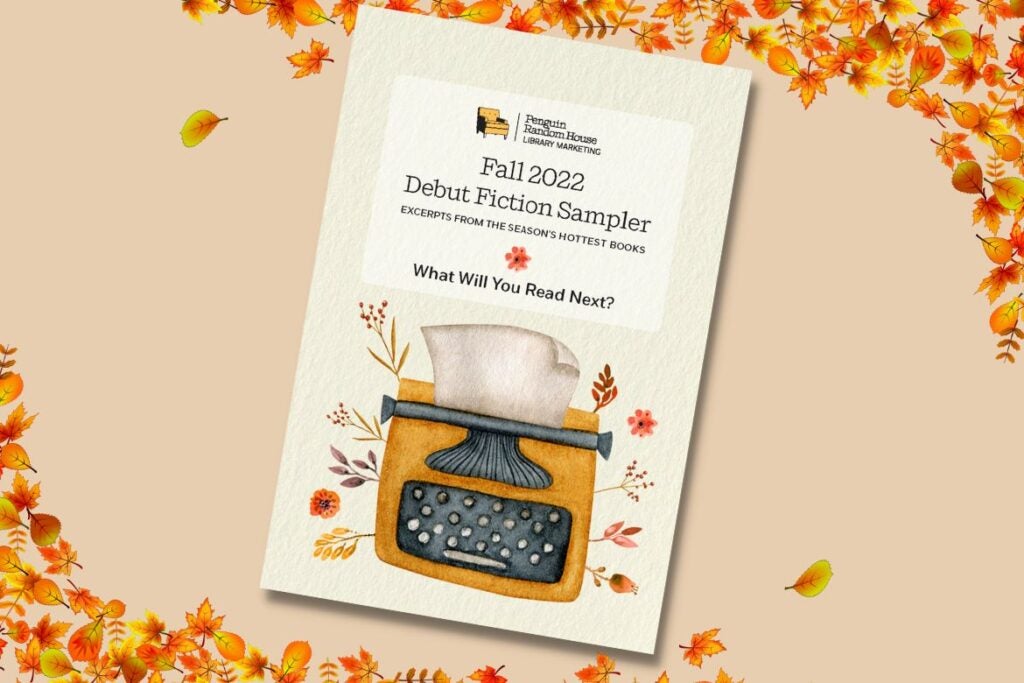 Get a first look at the hottest new debut fiction coming this fall and winter .
View or download our new Debut Fiction Sampler here on ISSUU!
For a full collection of excerpt samplers, visit our stack on ISSUU here.
---
Book Club Brochure Volume 24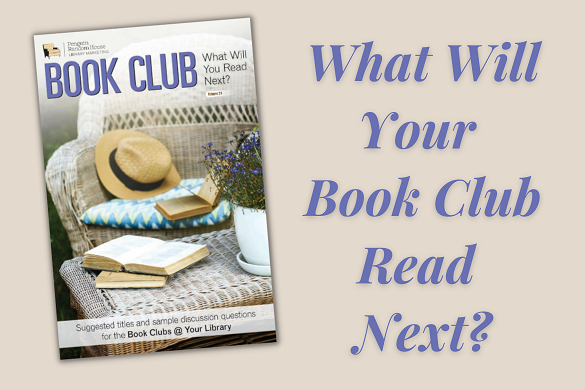 From diverse reads and debut thrillers to coming-of-age novels and historical fiction, our Book Club Brochure Vol. 24 has the perfect titles for your book club. Get inspired to make the most of your gatherings!
View or Download the Book Club Brochure Vol. 24 on ISSUU here.