Click to Read an Excerpt on First Look.
Listen to a Clip from the Audiobook.
Read a Letter to Librarians from Barbara Bourland.
---
Caroline, a former marathon runner who dropped out of school at fourteen to pursue an Olympic medal, was the perfect candidate for a tiara: shapely, disciplined, accustomed to public attention, and utterly uneducated.
---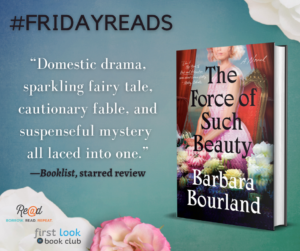 ---
Have you read this yet?  Reading this right now? Share this image with the hashtag #FridayReads to spread the love!
Sign Up for the First Look Book Club!
---