Click to Read an Excerpt on First Look.
Listen to a Clip from the Audiobook.
---
Kitty Talbot needs a fortune. Or rather, she needs a husband who has a fortune. Left with her father's massive debts, she has only twelve weeks to save her family from ruin.
---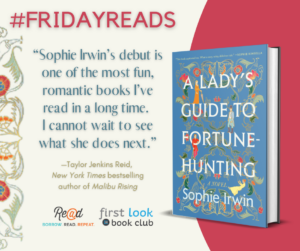 ---
Have you read this yet?  Reading this right now? Share this image with the hashtag #FridayReads to spread the love!
Sign Up for the First Look Book Club!
---