Click to Read an Excerpt on First Look.
Listen to a Clip from the Audiobook.
Watch Tomi Obaro on Our Relationship Fiction Panel.
---
Funmi, Enitan, and Zainab first meet at university in Nigeria and become friends for life despite their differences. Funmi is beautiful, brash, and determined; Enitan is homely and eager, seeking escape from her single mother's smothering and needy love; Zainab is elegant and reserved, raised by her father's first two wives after her mother's death in childbirth.
---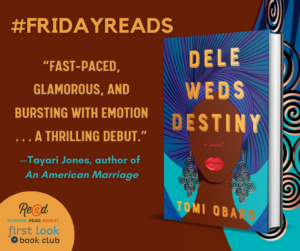 ---
Have you read this yet?  Reading this right now? Share this image with the hashtag #FridayReads to spread the love!
Sign Up for the First Look Book Club!
---