Click to Read an Excerpt on First Look.
Listen to a Clip from the Audiobook.
---
Georgina Wagman has it all—a great marriage, a great job at a prestigious law firm, and great friends. She's living the life she always wanted, and everything is perfect. Until, that is, she walks in on her husband Nathan in a compromising position with a junior associate. Georgina has a moment of crisis. But divorce is not a part of the five-year plan, so she comes up with an idea to save her marriage and recapture the spark. She and Nathan are going to become swingers.
---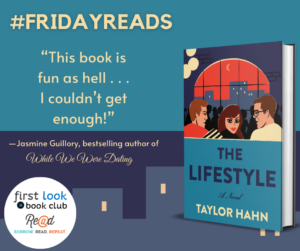 ---
Have you read this yet?  Reading this right now? Share this image with the hashtag #FridayReads to spread the love!
Sign Up for the First Look Book Club!
---