Click to Read an Excerpt on First Look.
Listen to a Clip from the Audiobook.
---
The challenge: Spend a week hiding in an abandoned amusement park and don't get caught.
The prize: enough money to change everything.
---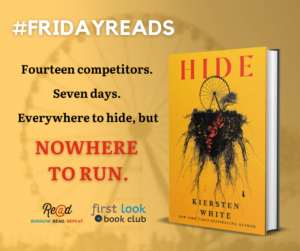 ---
Have you read this yet?  Reading this right now? Share this image with the hashtag #FridayReads to spread the love!
Sign Up for the First Look Book Club!
---