Click to Read an Excerpt on First Look.
Listen to a Clip from the Audiobook.
View or Download the Book Club Kit Here.
---
"I could just kill you right now!" It's something we've all thought at one time or another. But Ruby has actually acted on it. Three times, to be exact.
---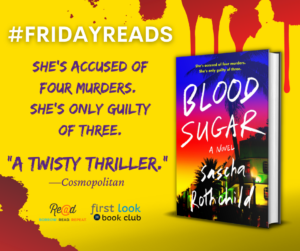 ---
Have you read this yet?  Reading this right now? Share this image with the hashtag #FridayReads to spread the love!
Sign Up for the First Look Book Club!
---