Click to Read an Excerpt on First Look.
---
A must-read debut novel! Meet Elizabeth Zott: a one-of-a-kind scientist in 1960s California whose career takes a detour when she becomes the star of a beloved TV cooking show.
---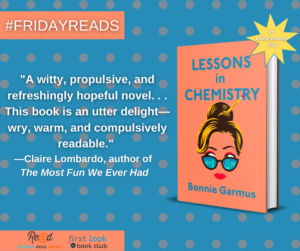 ---
Have you read this yet?  Reading this right now? Share this image with the hashtag #FridayReads to spread the love!
Sign Up for the First Look Book Club!
---