Click to Read an Excerpt on First Look.
Listen to A Clip from the Audiobook.
---
In the old house on a hill, where the city meets the rainforest, Yejide's mother is dying. She is leaving behind a legacy that now passes to Yejide: one St Bernard woman in every generation has the power to shepherd the city's souls into the afterlife. But after years of suffering her mother's neglect and bitterness, Yejide is looking for a way out.
---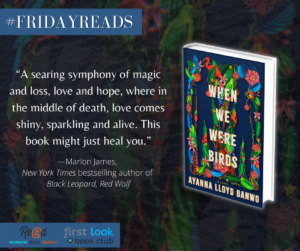 ---
Have you read this yet?  Reading this right now? Share this image with the hashtag #FridayReads to spread the love!
Sign Up for the First Look Book Club!
---