This series of live online conversations between writers, creators, and librarians will center Asian American and Pacific Islander (AAPI) voices, books, cultures, and experiences.
Brought to you by: The University of South Carolina's Augusta Baker Endowed Chair, Publishers Weekly, and Penguin Random House Library Marketing.
Scroll below for the full schedule of speakers throughout 2022, and click to register for each event for free.
---
Tuesday, February 1st at 1 PM ET
Gina Apostol, author of Bibliolepsy,
in conversation with Jaena Rae Cabrera, San Francisco Public Library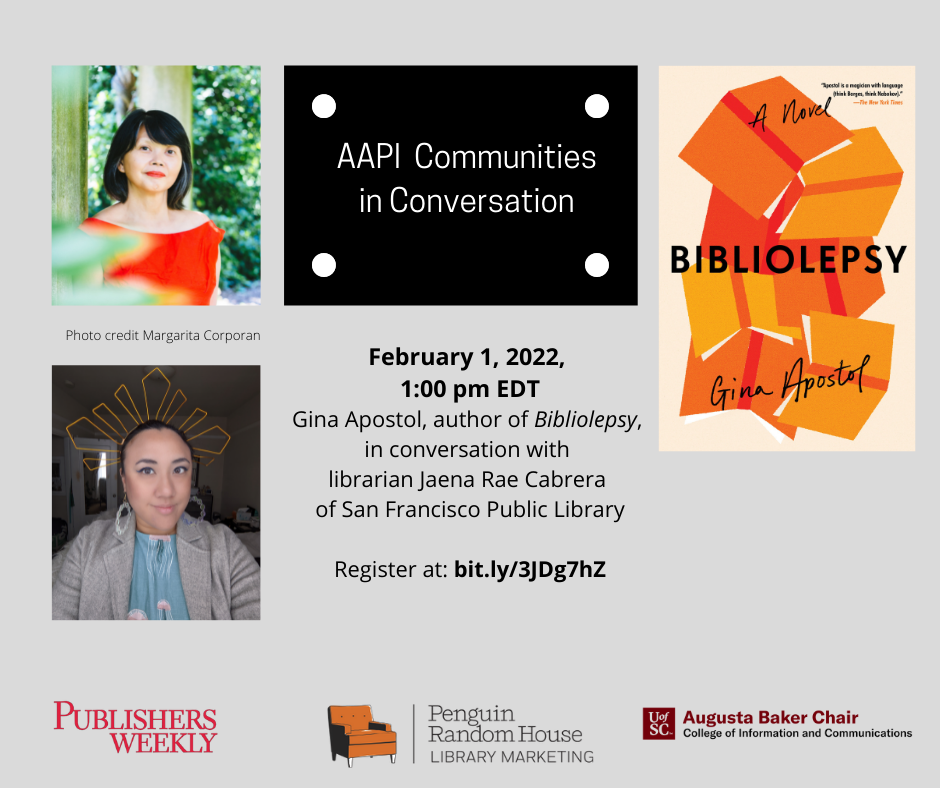 ---
Tuesday, March 1st at 1 PM ET

Sara Desai, author of The Singles Table & Jen Frederick, author of Seoulmates
in conversation with Seungyeon (Sue) Yang-Peace, Las Vegas-Clark County Library District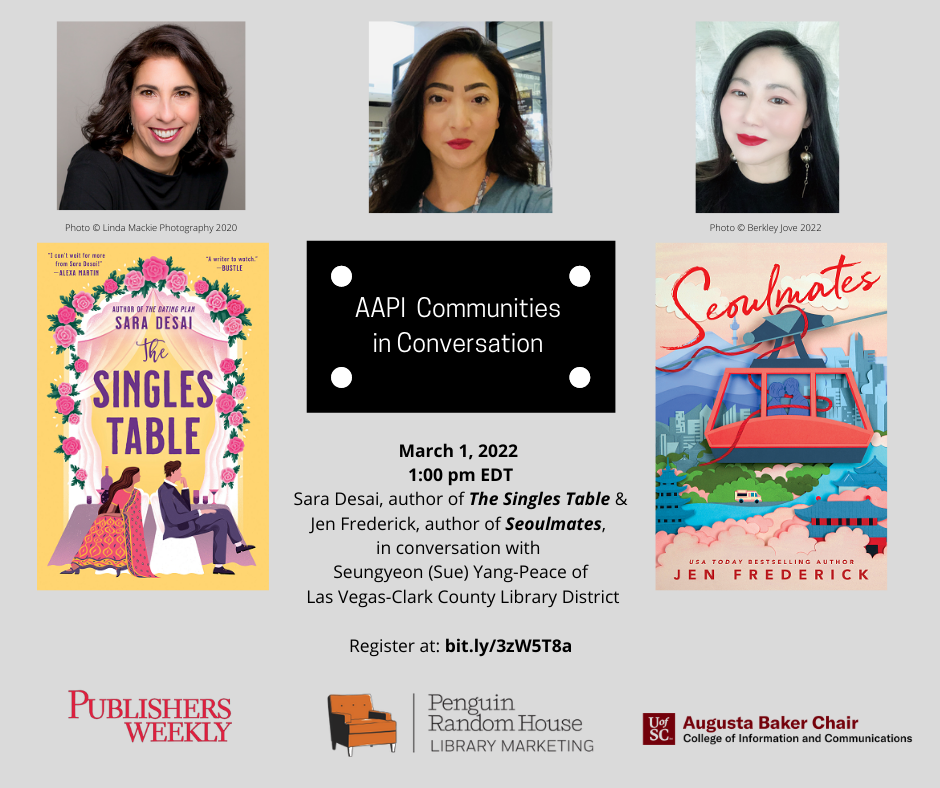 ---
Tuesday, April 5th at 1 PM ET

Sheldon Simeon, author of Cook Real Hawai'i
in conversation with Michelle Young, Waimea Public Library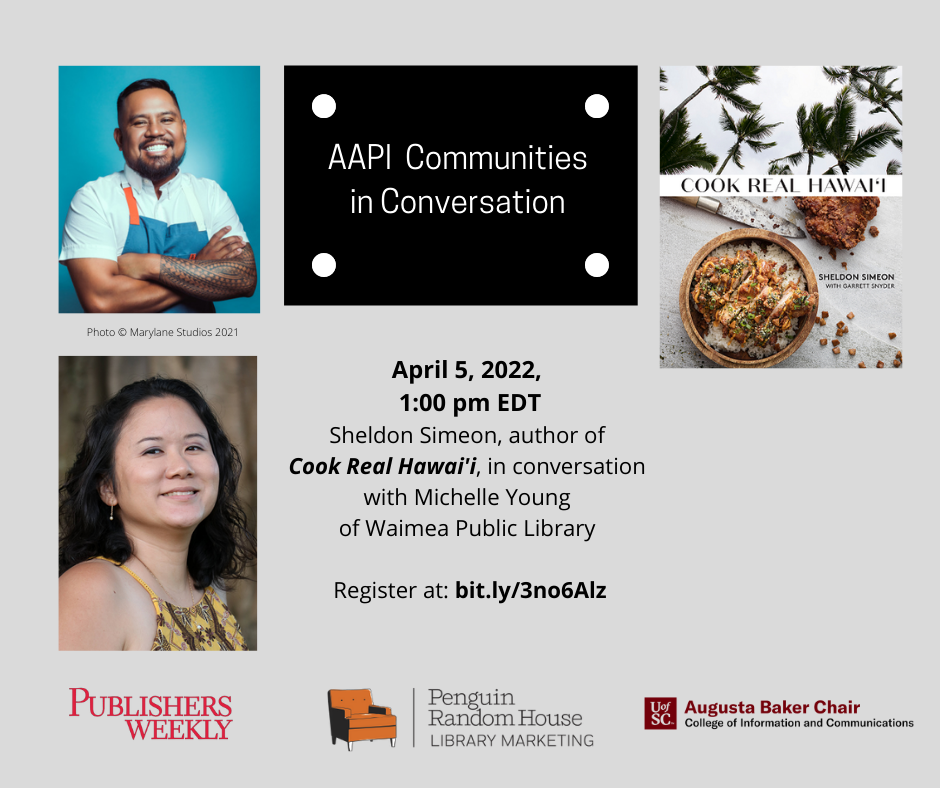 ---
Tuesday, May 3rd at 1 PM ET

Jai Chakrabarti, author of A Play for the End of the World
in conversation with Jenay Solomon, University of Iowa Libraries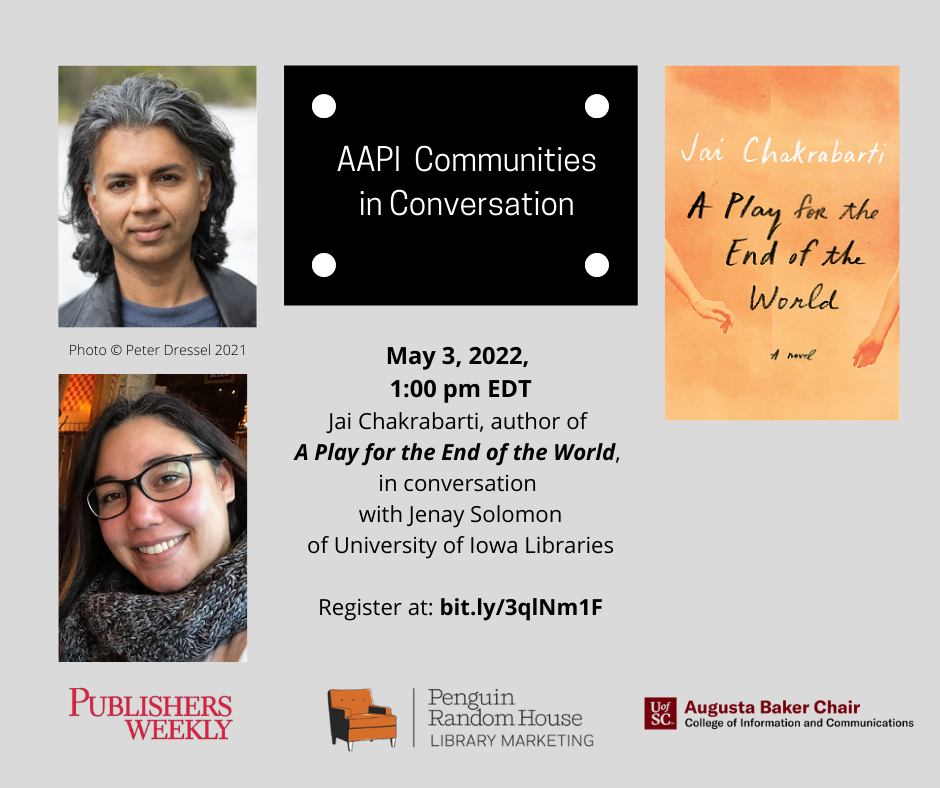 ---
Tuesday, June 14th at 1 PM ET

Malaka Gharib, author of I Was Their American Dream
in conversation with Michelle Lee, New York Public Library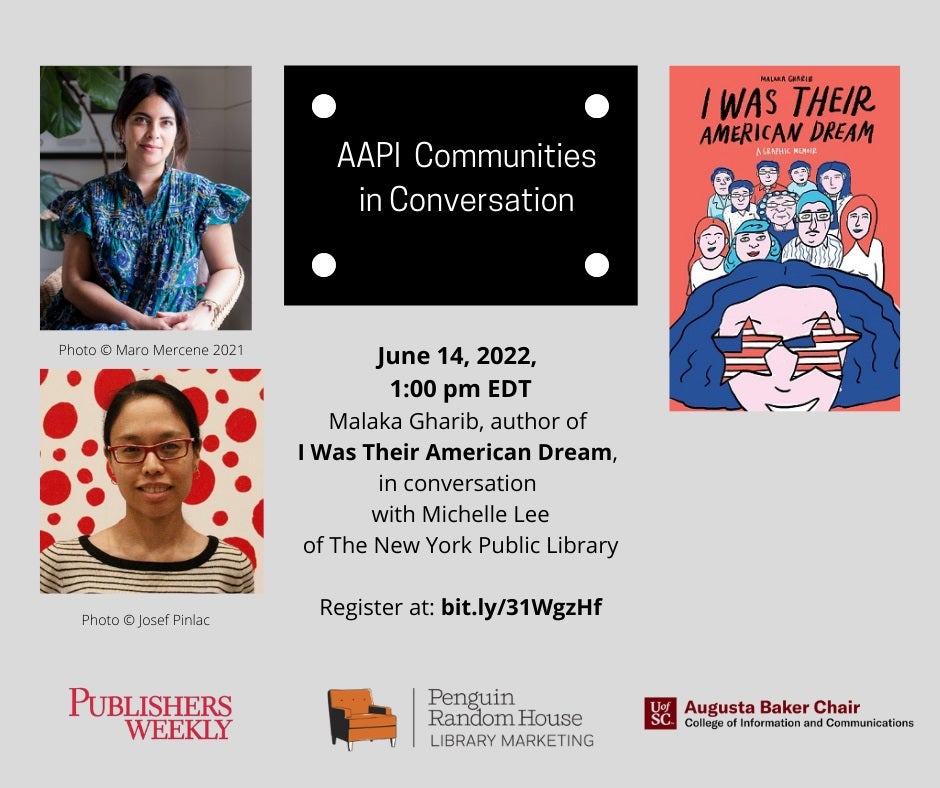 ---
Tuesday, July 5th at 1 PM ET

Marie Myung-Ok Lee, author of Finding My Voice
in conversation with Lynn Nguyen, Los Angeles Public Library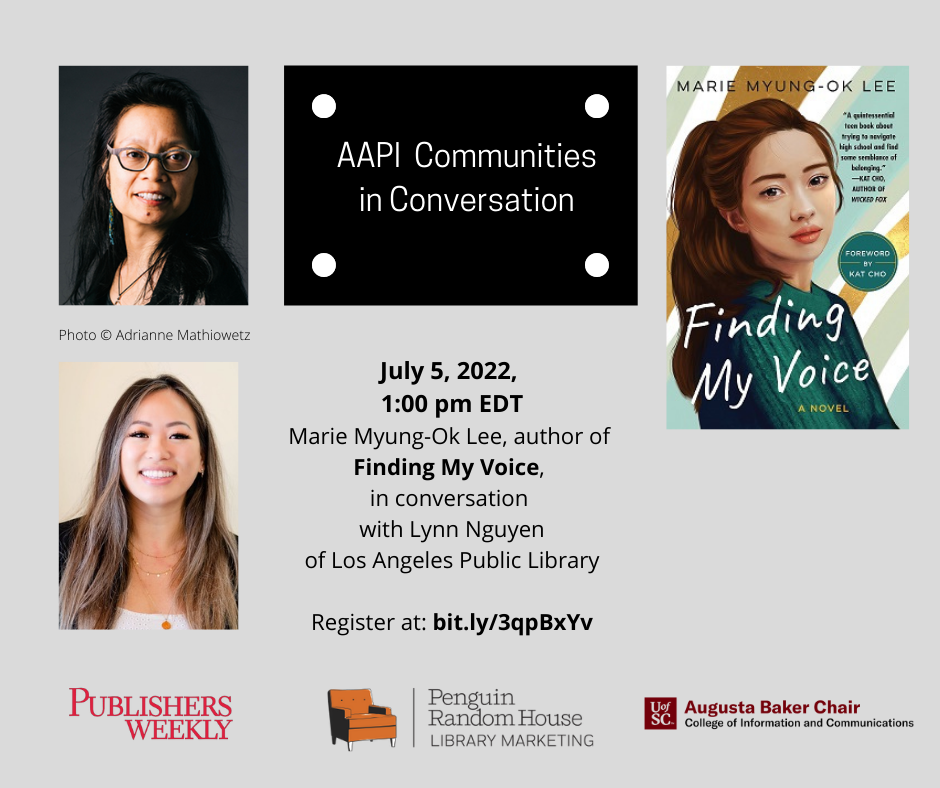 ---
Tuesday, August 2nd at 1 PM ET

James Yang, author of A Boy Named Isamu
in conversation with Alvina Lai, Craft Worldwide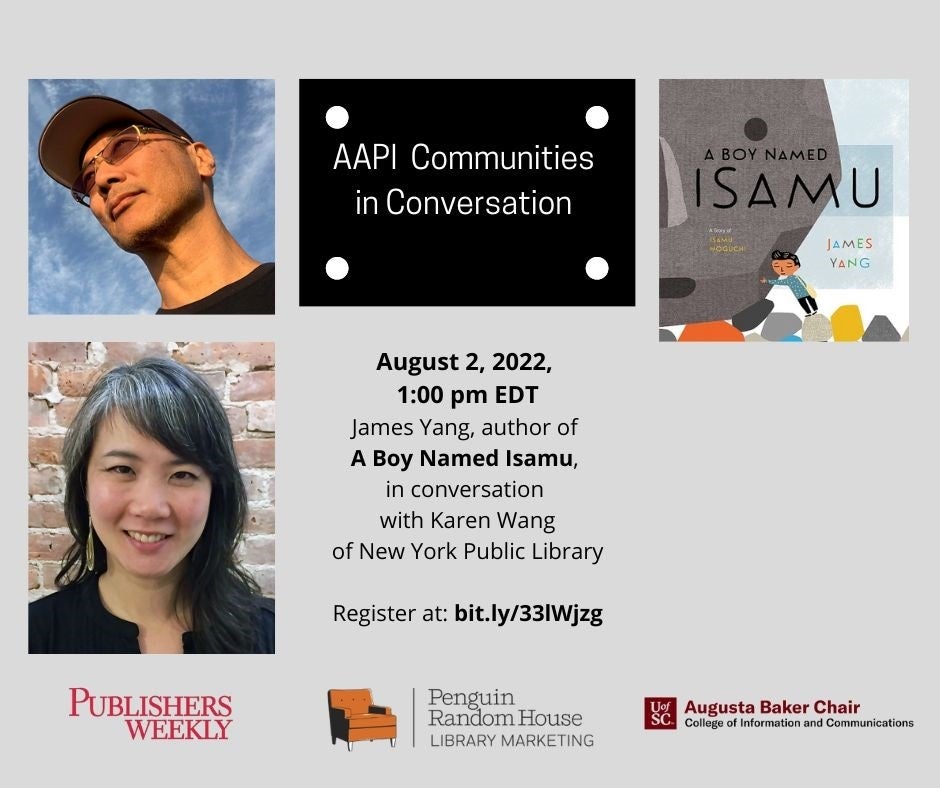 ---
Tuesday, September 6th at 1 PM ET

Andrea Wang, author of The Many Meanings of Meilan
in conversation with Crystal Chen, New York Public Library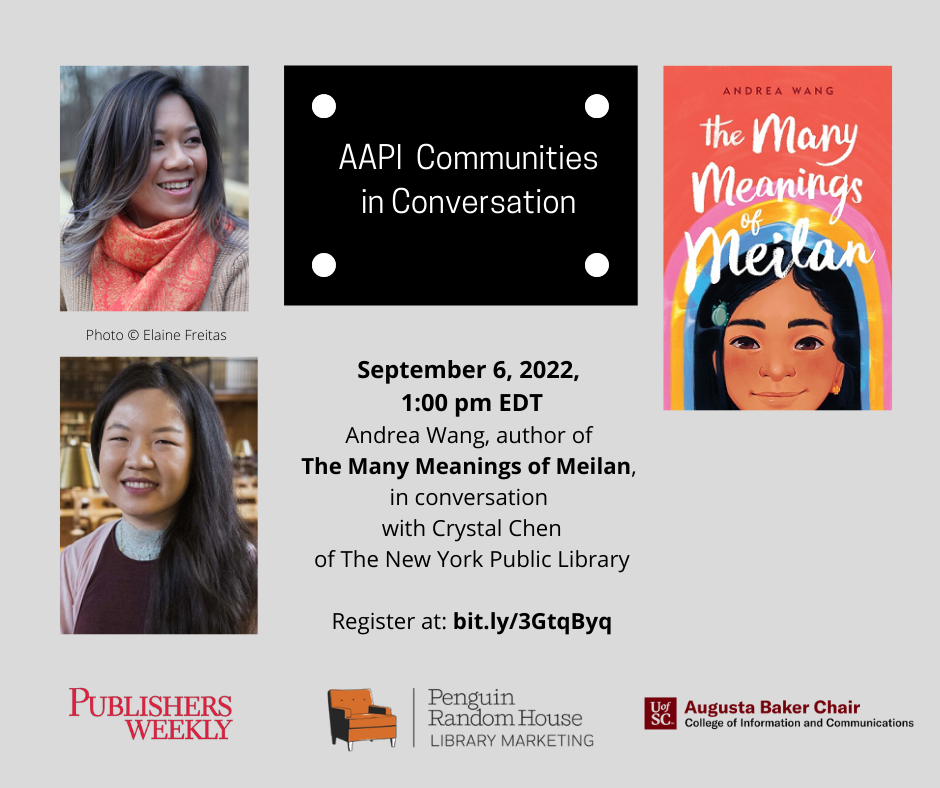 ---
Tuesday, October 4th at 1 PM ET

Weike Wang, author of Joan Is Okay
in conversation with Lalitha Nataraj, California State University San Marcos University Library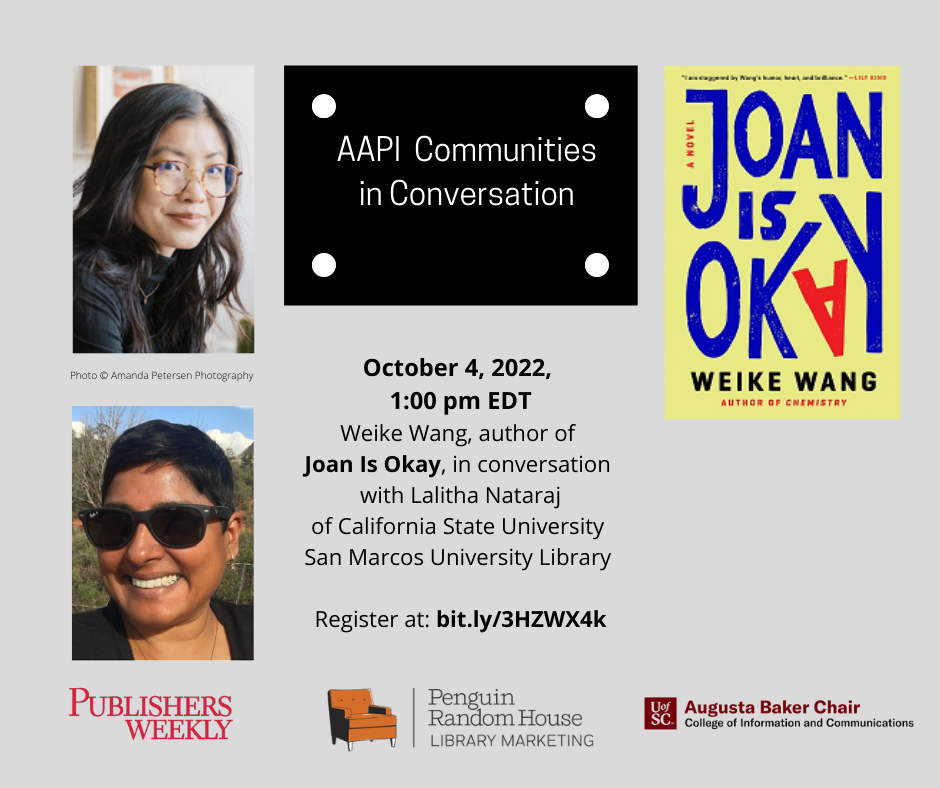 ---
Tuesday, November 1st at 1 PM ET

Malinda Lo, author of Last Night at the Telegraph Club
in conversation with Cristina Mitra, San Francisco Public Library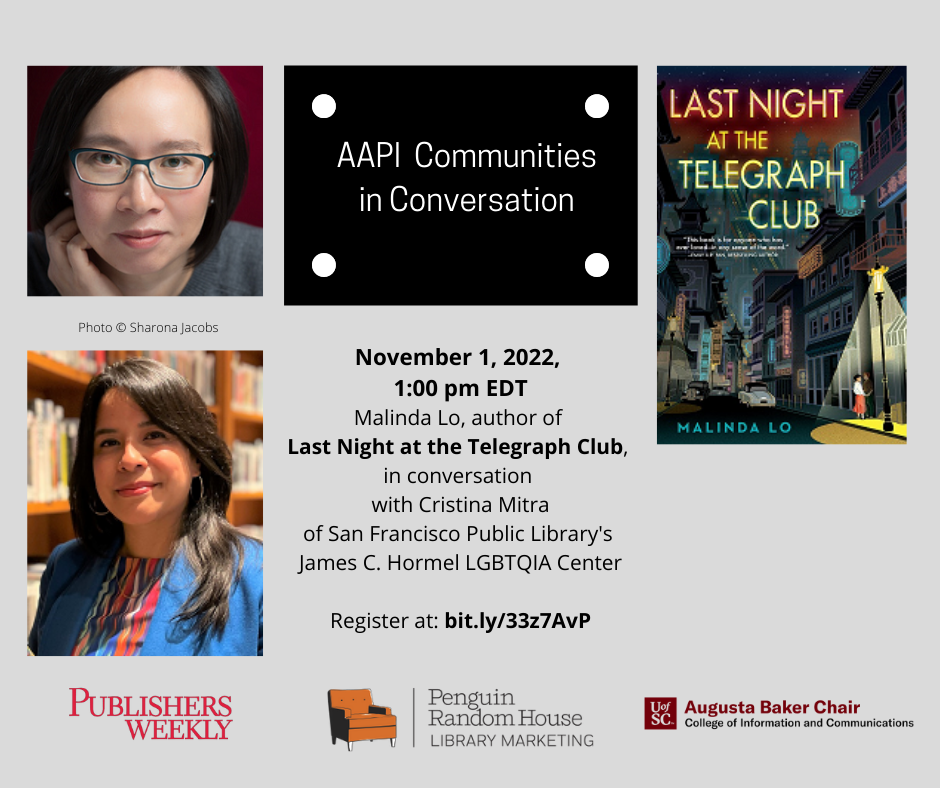 ---
Tuesday, December 6th at 1 PM ET

Elizabeth Miki Brina, author of Speak, Okinawa
in conversation with Elizabeth Joseph, New Rochelle Public Library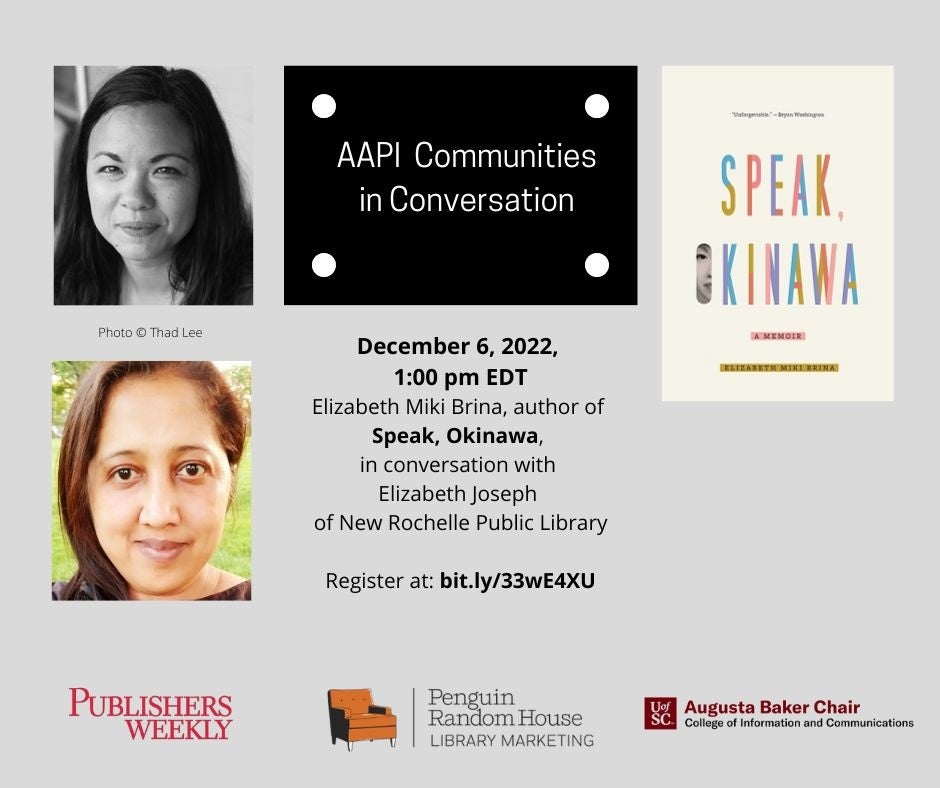 ---
Watch Naomi Hirahara, author of Clark and Division & Sujata Massey, author of The Bombay Prince in our inaugural January Episode