Public library staff across the nation have spoken! Congratulations to the books selected for the February 2022 LibraryReads Top Ten List.
Click to Request eGalleys to Prepare for Your February Readers' Advisory.
Click to Learn More About our LibraryReads picks on Audio.
---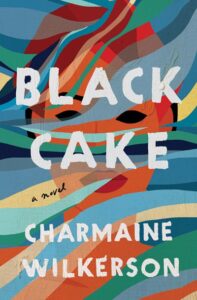 Black Cake by Charmaine Wilkerson
In this moving debut novel, two estranged siblings must set aside their differences to deal with their mother's death and her hidden past—a journey of discovery that takes them from the Caribbean to London to California and ends with her famous black cake.
"In this extraordinary debut, two estranged siblings must reunite on the occasion of their mother's death, opening old wounds and exposing long held secrets. The novel is a rich, woven tapestry of cultures, characters, traditions, and social issues, with several "wow" moments along the way. For fans of The Vanishing Half and Ask Again, Yes."—Ronni Krasnow, New York Public Library, New York, NY
Request an eGalley on Edelweiss.
Request an eGalley on NetGalley.
NoveList read-alike: These Ghosts are Family by Maisy Card
---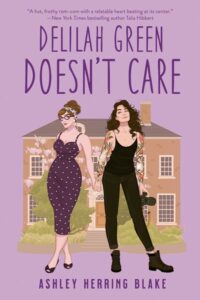 Delilah Green Doesn't Care by Ashley Herring Blake
A clever and steamy queer romantic comedy about taking chances and accepting love—with all its complications—by debut author Ashley Herring Blake.
"As a teen, Delilah felt ostracized after her father died. When she reluctantly returns to her hometown for her stepsister's wedding, she meets Claire, one of a group of girls who Mean Girled her in high school. An absolute delight of a queer romance, women's fiction with insta-attraction, forced proximity, family drama, and cute kid moments. For fans of Something to Talk About and Red, White, & Royal Blue."—Laura Eckert, Clermont County Public Library, Milford, OH
Request an eGalley on Edelweiss.
Request an eGalley on NetGalley.
NoveList read-alike: Payback's a Witch by Lana Harper
---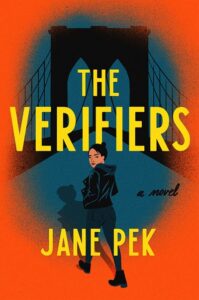 The Verifiers by Jane Pek
Introducing Claudia Lin: a sharp-witted amateur sleuth for the 21st century. This debut novel follows Claudia as she verifies people's online lives, and lies, for a dating detective agency in New York City. Until a client with an unusual request goes missing…
"Claudia Lin, a lifelong reader of mystery novels, may be getting in over her head when she decides to investigate a mysterious death connected to the online dating detective agency where she works. Well- developed characters and an engaging locked room plot make this a great pick for those who loved Arsenic and Adobo and Dial A for Aunties." —Mara Bandy Fass, Champaign Public Library, Champaign, IL
Request an eGalley on Edelweiss.
Request an eGalley on NetGalley.
NoveList read-alike: Fairy Godmothers, Inc by Saranna DeWylde
---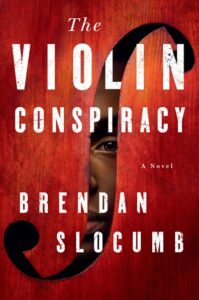 The Violin Conspiracy by Brendan Slocumb
A riveting page-turner about a Black classical musician's desperate quest to recover his lost violin on the eve of the most prestigious musical competition in the world
"The one bright spot in Ray's rough life is his love of playing the violin that once belonged to his great-ancestor, a slave. The instrument turns out to be a Stradivarius, creating all sorts of problems. This first- rate story offers a probing look at the experience of being a Black musician in the classical music world. Great for book clubs that enjoyed Harlem Shuffle and The Queen's Gambit."—Joan Hipp, Florham Park Public Library, Florham Park, NJ
Request an eGalley on Edelweiss.
Request an eGalley on NetGalley.
NoveList read-alike: Hell of a Book by Jason Mott
---
HALL OF FAME: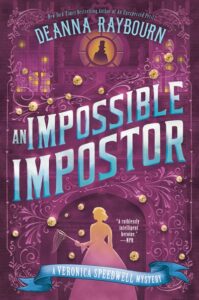 The Impossible Impostor by Deanna Raybourn
While investigating a man claiming to be the long-lost heir to a noble family, Veronica Speedwell gets the surprise of her life in this new adventure from the New York Times bestselling and Edgar Award–nominated author Deanna Raybourn.
"In this 7th Victorian mystery, Veronica and Stoker investigate whether a missing-and-presumed-dead heir who has reappeared is the right person. Veronica does recognize him, but revealing his true identity could expose her own secrets. Amongst the heists and chases, this one deals with trust and how to move forward. For fans of Sherry Thomas and Anna Lee Huber."—Lorena Neal, Evanston Public Library, Evanston, IL
Request an eGalley on Edelweiss.
Request an eGalley on NetGalley.
NoveList read-alike: Lady Travelers Guide by Victoria Alexander
---
For more information about the program, or to learn how to vote for your favorite upcoming books, visit LibraryReads.org. And, don't forget, voting for the March LibraryReads list ends 2/1!
Check out which March titles we're loving.