Click to Read an Excerpt on First Look.
Click to View or Download the Book Club Kit.
---
From the #1 New York Times bestselling author of The Book of Two Ways and Small Great Things, comes a deeply moving novel about the resilience of the human spirit in a moment of crisis.
---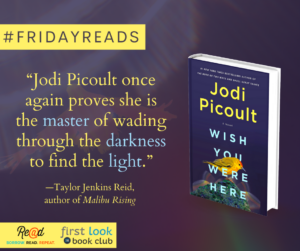 ---
Have you read this yet?  Reading this right now? Share this image with the hashtag #FridayReads to spread the love!
Sign Up for the First Look Book Club!
---