Click to Read an Excerpt on First Look.
---
From Africanfuturist luminary Okorafor comes a new science fiction novel of intense action and thoughtful rumination on biotechnology, destiny, and humanity in a near-future Nigeria.
---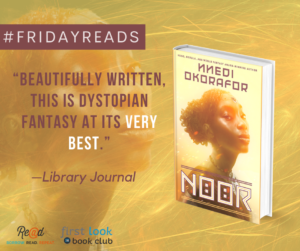 ---
Have you read this yet?  Reading this right now? Share this image with the hashtag #FridayReads to spread the love!
Sign Up for the First Look Book Club!
---