Click to Read an Excerpt on First Look.
Listen to a Clip from the Audiobook.
---
It started with a letter. It ended with a love story.
---
---
A devastating, romantic, life-affirming love story, Always, in December will stay with readers long after they've finished the last page.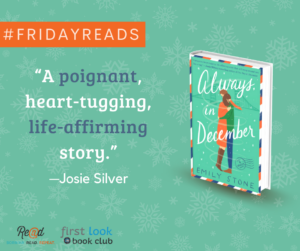 ---
Have you read this yet?  Reading this right now? Share this image with the hashtag #FridayReads to spread the love!
Sign Up for the First Look Book Club!
---