What unites us as book lovers (endless TBR piles aside) is the shared angst of attempting to gift the perfect read—especially during the holidays. We at Penguin Random House Library Marketing know this struggle all too well! So, we asked ourselves not only what book we're gifting others this year, but what book we're gifting ourselves.
Perhaps, 'tis the season to say "TBR, be damned!"
---
Rachel's Gifting Herself . . .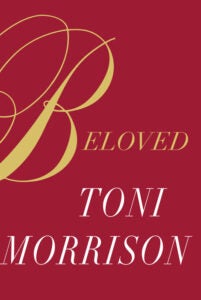 "As I approach my one-year anniversary with the PRH Library Marketing team, I'm spending more time with books now than I ever have. It's easy to get lost in all these great reads! So despite my recent move up the East Coast, I'm sticking to my southern roots. Gothic roots! This year, I'm gifting myself a classic—Toni Morrison's Beloved."
---
And Gifting Others . . .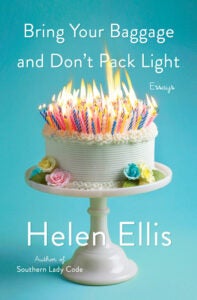 "One of my favorite authors to gift is Helen Ellis for her wit and her realism. I have a lot family and friends down south, so I know her recent Bring Your Baggage and Don't Pack Light will be a hit this year!"
---
Maureen's Gifting Herself . . .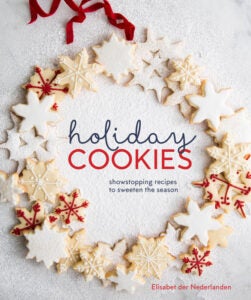 "This year, I'm swapping out my usual gift of fiction with a cookbook. I've been bitten by the baking bug and can't wait to try out the recipes in Holiday Cookies: Showstopping Recipes to Sweeten the Season [A Baking Book] by Elisabet Der Nederlanden—I mean look at that cover. Let the baking begin!"
---
And Gifting Others . . .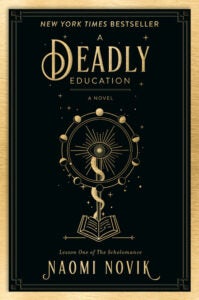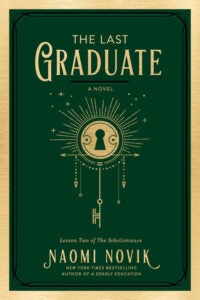 "I figure most people can use a bit of an escape this time of year and where better to escape to than the world of The Scholomance series by Naomi Novik? And with book three on the horizon, it's the perfect time to jump into this unforgettable trilogy without having to wait too long for the epic conclusion."
---
Sharnell's Gifting Herself . . .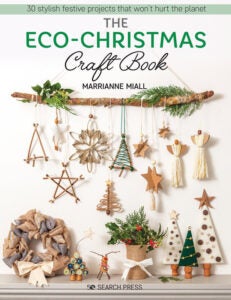 "I love decorating for parties, but I hate how wasteful it is. That's why I'm gifting myself The Eco-Christmas Craft Book. Each of the 30 crafts are made from recycled material, so I feel like I'm doing my part to be more green, and I'm saving money!"
---
And Gifting Others . . .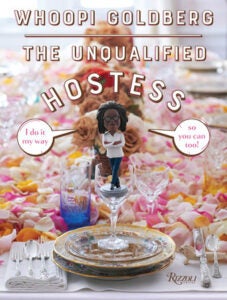 "For the holidays, many of us will be gathering for meals or parties. I think it's good to give ourselves a break from being the perfect hosts, so I'll be gifting The Unqualified Hostess by Whoopi Goldberg. She makes entertaining so simple!"
---
Liz's Gifting Herself . . .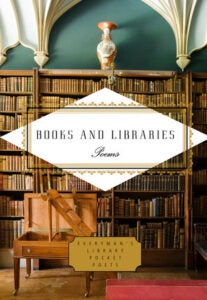 "This holiday I will add to my Everyman Library Pocket Poets shelf with the perfectly themed anthology Books and Libraries: Poems, including favorite poets such as Borges, Szymborska, Neruda, and Walcott."
---
And Gifting Others . . .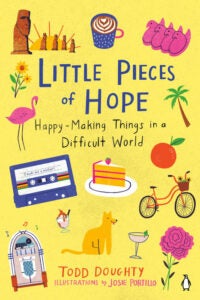 "My go-to gift this year is Todd Doughty's Little Pieces of Hope: Happy-Making Things in a Difficult World with illustrations by Josie Portillo. Did Todd and I grow up together? He's my kind of curator with lists of comforting touchstones and nostalgia and art/music recommendations that are so up my alley and those I love."
---
Elizabeth's Gifting Herself . . .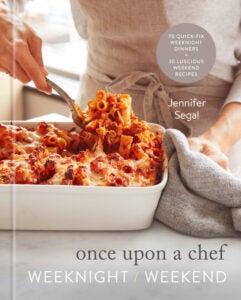 "I'm trying to embrace simplicity, especially at dinnertime, as the new year approaches. So, this Christmas, I'm gifting myself Once Upon a Chef: Weeknight/Weekend. I'm all in for these foolproof, updated spins on everyday classics. Ginger Pork Sliders, Flat Iron Carne Asada, and Turkey, Spinach & Cheese Meatballs. Yes, please! And, hopefully my kids agree!"
---
And Gifting Others . . .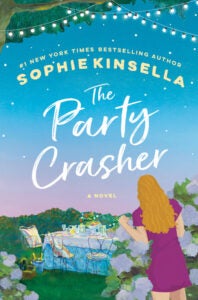 "It was love at first chapter for me and Sophie Kinsella with Confessions of a Shopaholic. I adore her characters and her heart-warming humor. I want to spread that love and warmth with others this holiday season, so I'll be giving The Party Crasher—a novel filled with a rambling Victorian country house, family secrets, and a touch of love—set against the backdrop of the most fabulous party you've ever snuck into."
---
Jen R.'s Gifting Herself . . .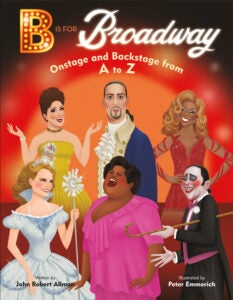 "As the curtain falls on another year, I will be gifting myself B is for Broadway: Onstage and Backstage from A to Z by John Robert Allman, illustrated by Peter Emmerich, a picture book celebrating my favorite thing: theatre! I can't wait to perform it—err I mean, read it with my kids at showtime—whoops, I mean bedtime, and share my love for Broadway. Places, everyone!"
---
And Gifting Others . . .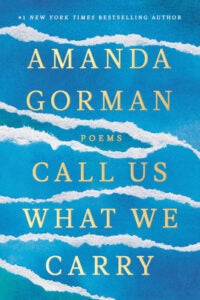 "The year began with poet Amanda Gorman inspiring me and bringing me to tears with her inaugural poem, The Hill We Climb. So what better bookend for 2021 than to close out the year with her empowering poetry? I will be gifting friends Gorman's gorgeous collection, Call Us What We Carry, and cannot wait to hear her read her own words on the audiobook, as well, to carry us all into 2022 with a bit more hope."
---
Erica's Gifting Herself . . .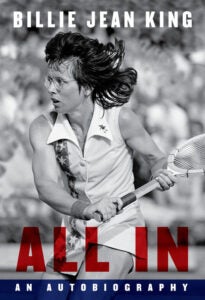 "A lifelong tennis fan, I hadn't picked up a racquet since high school. But all that changed a year ago when I started taking lessons and brushing up on my game. I heard Billie Jean King speak at ALA Annual this year and was inspired by her life story. I'm gifting myself her memoir, All In (along with a new bag for my racquet!)."
---
And Gifting Others . . .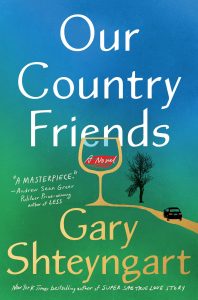 "I think there are many of us ready to laugh through our tears as we continue to process the toll the pandemic has taken on us. Gary Shteyngart's new novel, Our Country Friends, offers the perfect blending of humor and emotional connection that I look forward to sharing with family and friends."
---
Jen C.'s Gifting Herself . . .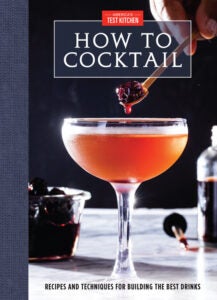 "This holiday season, I plan to break out of my red wine rut! I'm giving myself a copy of How to Cocktail to elevate and inspire all my family celebrations and hostess endeavors. There is definitely a giant batch of Holiday Punch in my future!"
---
And Gifting Others . . .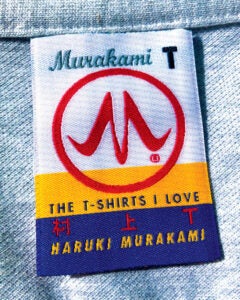 "Murakami's amazing reflections and photographs around his T-Shirt collection in Murakami T makes it the perfect gift for the literary, pop culture fans on my list."
---
Kelly's Gifting Herself . . .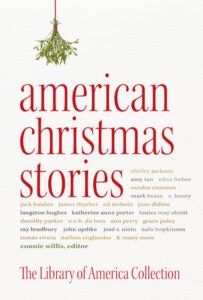 "I am gifting myself this year a copy of American Christmas Stories. Last year I really enjoyed a copy the Penguin Christmas Classics sent to me by a colleague, and when I saw this collection from The Library of America, I really wanted to order it. I have a weakness for books in general, and Christmas books are simply my favorites!"
---
And Gifting Others . . .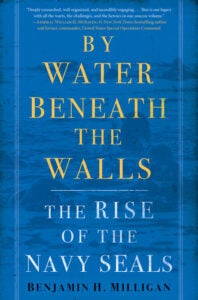 "When a book like By Water Beneath the Walls: The Rise of the Navy SEALs is published, I immediately cross several family members off my shopping list. This will be the perfect read for my brothers and all the history lovers in my life."
---
Miriam's Gifting Herself . . .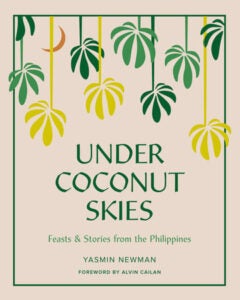 "A gorgeously photographed collection of homestyle Filipino recipes, Under Coconut Skies: Feasts & Stories from the Philippines is a joyful celebration. It's as special as a holiday invitation to a tita's (auntie's) house. Expect a fiesta atmosphere with great food, good stories, family, and friends."
---
And Gifting Others . . .
"Perfect for the armchair travelers and crime fiction fans, The Usual Santas: A Collection of Soho Crime Christmas Capers is a delightful collection of holiday-themed global mystery stories by Soho Crime authors, including Cara Black, Helene Tursten, Mick Herron, Sujata Massey, and Martin Limón."