Penguin Random House Library Marketing has a host of horror content here to help you prep your shelves for spooky season.
Scroll for witchy Edelweiss collections, the best in horror graphic novels and manga, author interviews, campfire audio picks, a delightfully creepy cocktail recipe, and more!
---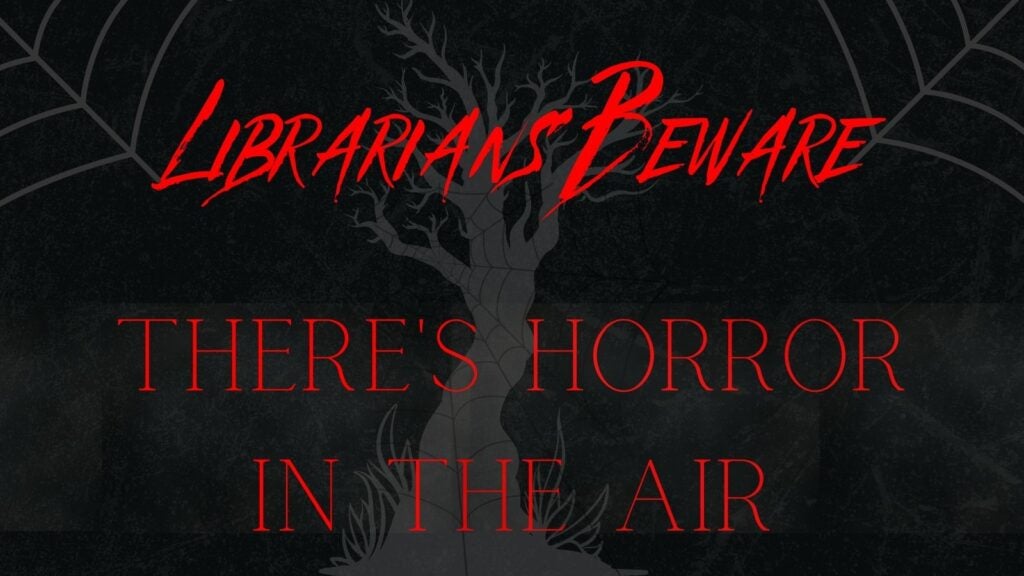 Browse a collection of the exhilarating forthcoming horror titles leaving us sleeping with one eye open.
---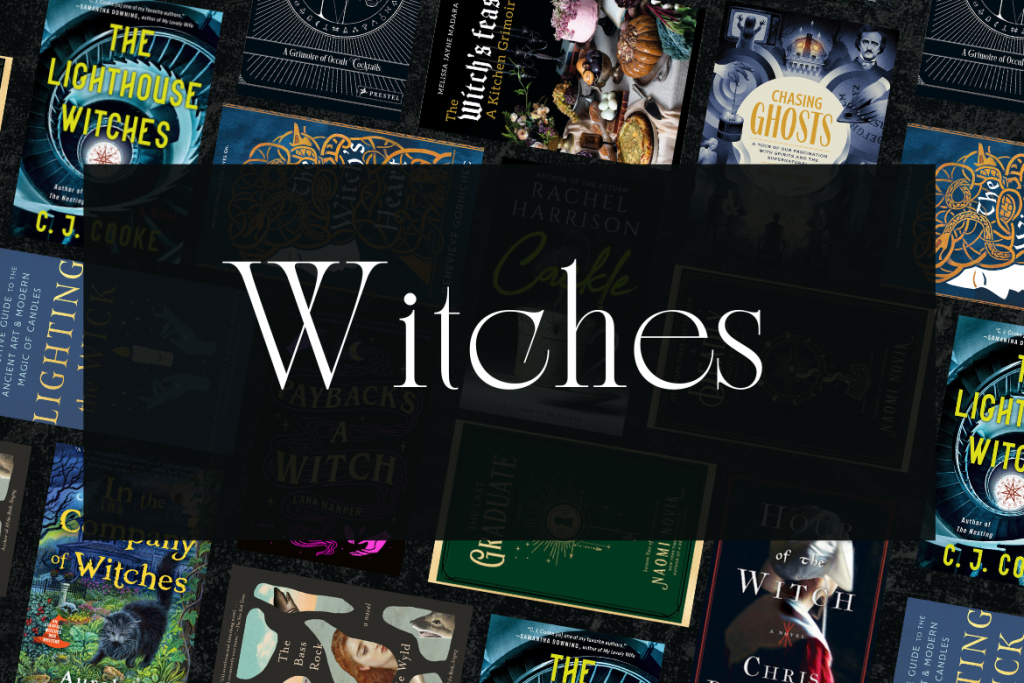 View our collection of spellbinding witch and sorceress books sure to get your patrons cackling with delight.
---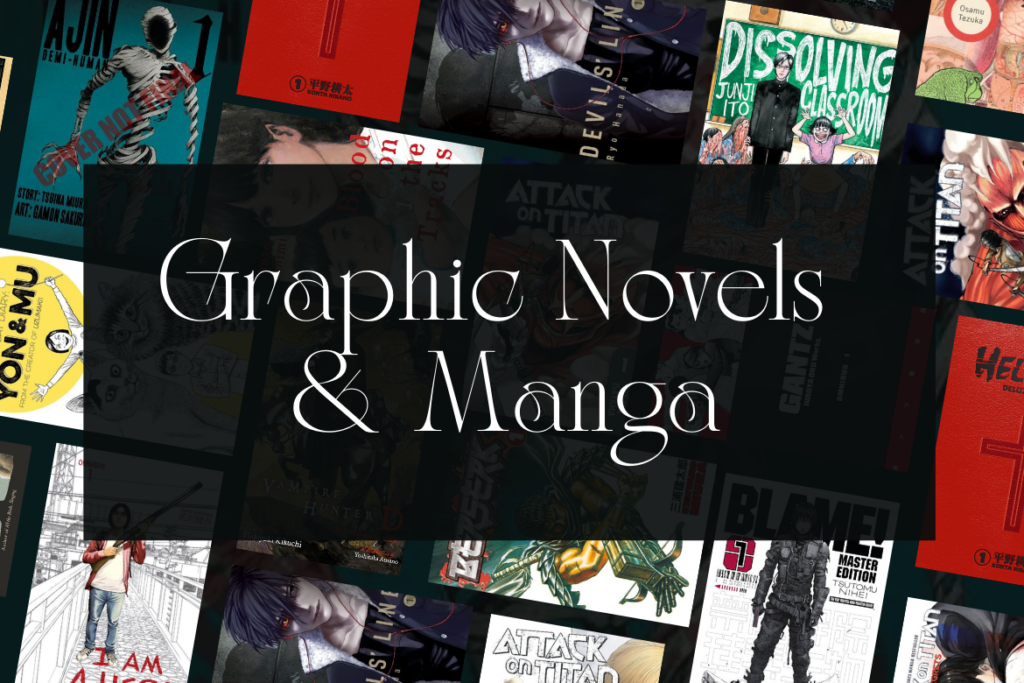 Browse these popular horror graphic novels and manga titles sweeping readers away from start to finish.
---
Videos
Libraries Night Out with Grady Hendrix and Chuck Wendig
---
Final Girl Support Group Author Grady Hendrix's Message to Librarians
---
Scott Snyder (American Vampire 1976, DC Comics)
In conversation with  Sue Yang-Peace, Youth Services Department Head at the Las Vegas-Clark County Library District
---
Joe Hill ( Locke & Key: The Golden Age)
In conversation with Isaiah Pittman, Adult Librarian at the Inwood Branch, New York Public Library
---
Podcasts
Author Grady Hendrix talks Horror Movies and Audiobooks on This Is the Author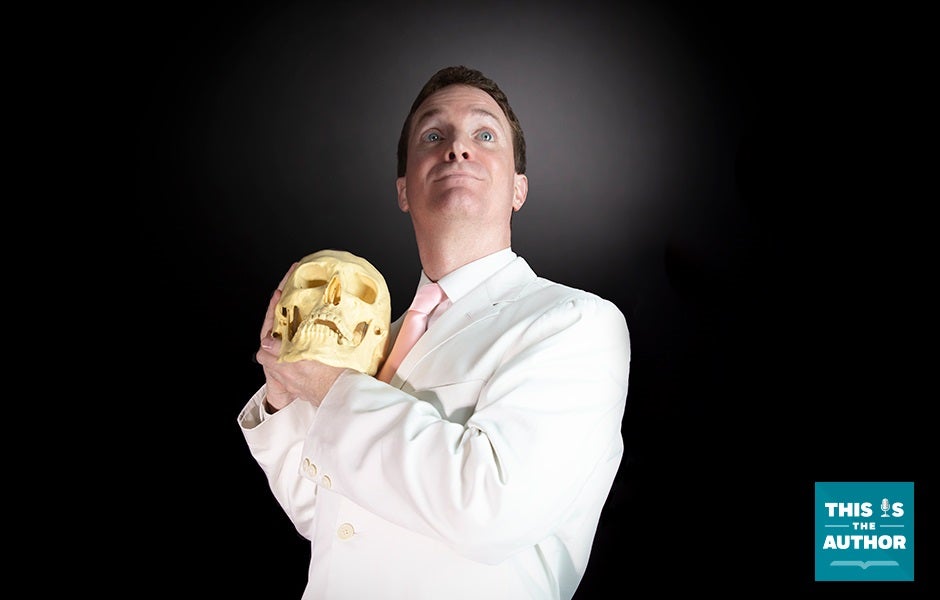 ---
Spooky Audio Picks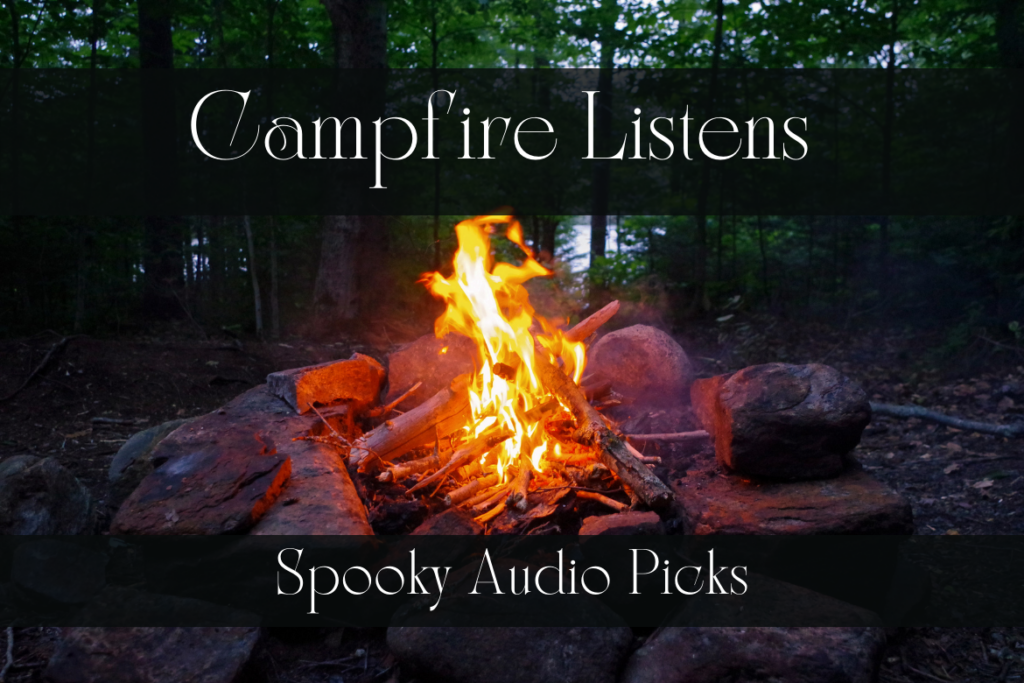 ---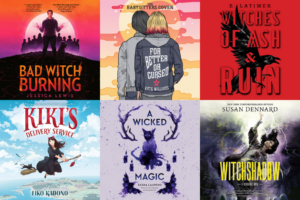 Bewitching Listens for Kids of All Ages
Hook up those headphones for Halloween – or any time young listeners are looking for a witchy audiobook.
---
Erik Larson to Publish His First Work of Fiction, Exclusively on Audio, No One Goes Alone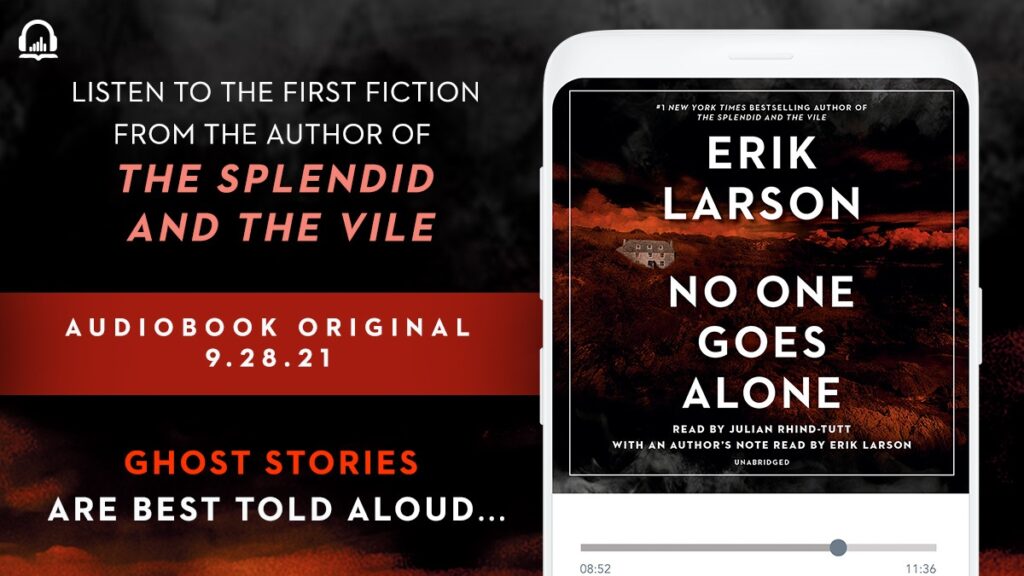 Erik Larson, the #1 New York Times bestselling author of THE SPLENDID AND THE VILE and THE DEVIL IN THE WHITE CITY is set to publish his first work of fiction, NO ONE GOES ALONE, an audiobook original on September 28th.
Click Here to Learn More and Listen to a Clip.
---
Preview A Creepy Cocktail Recipe and Excerpt from Spirits of the Otherworld, by Allison Crawbuck and Rhys Everett

Voodoo That You Do
Ingredients
30 ml / 1 oz white rum: Clairin Communal
30 ml / 1 oz Cocchi Americano
15 ml / ½ oz Velvet Falernum
15 ml / ½ oz lime juice
3 dashes bitters: Peychaud's
Garnish: lime wheel
Instructions
Shake all ingredients except bitters with cubed ice. Double-strain into a coupe glass, add bitters and garnish.
–
Vodún has been practised in West Africa for thousands of years. More than just a religion, it is a way of life infused with art, music and ritualistic traditions. It teaches that spirits, both good and evil, govern the world of the living. The Supreme Being does not interfere with life on Earth, but Vodún spirits act as intermediaries between the two realms. Offerings are collected in exchange for a wish, but be prepared: to appease the spirits, such favours are often consecrated by animal sacrifice. The feverish dances of sacred rituals transport participants into a trancelike state, while the sounds of beating drums evoke the souls of the ancestors. Incantations chanted by priests empower herbal potions and inanimate objects with magical abilities.
Vodún is often depicted in popular culture via images of skulls, zombies and fetish dolls, but there is much more hidden below the surface. Altars adorned with bones and blood may appear to an outsider as the trappings of black magic, but the essence of Vodún is founded on peace and respect.
Veiled in secrecy, it is a rich mystical culture that honours the traditions of its forefathers.
Today, varying manifestations of the ancient religion can be traced around the globe. For example, enslaved men and women carried their faith from West Africa to the Caribbean, giving rise to Haiti's Creole Voodoo traditions. Rum soon seeped into the local rituals. A common offering to all of the Voodoo deities, it is known to be a particular favourite of Legba, guardian of the door to the spirit world.
To invoke a sensory experience beyond this realm, shake up this Caribbean twist on the classic Corpse Reviver #2. Using Clairin Communal rum from Haiti, the simplicity of this cocktail allows the delicate grassy notes of sugar-cane juice to shine through. Served with Velvet Falernum and lime juice, it is sure to appease the spirits – but the drink isn't complete before being finished off with a few ritualistic dashes of Peychaud's Bitters from the infamous Creole apothecary of New Orleans. If summoning spirits at night, be forewarned: the light of day may be blessed with the powers of nature, but the darkness of night is a playground for the supernatural.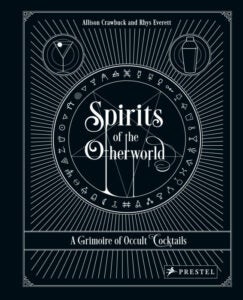 Recipe and Excerpt from Spirits of the Otherworld: A Grimoire of Occult Cocktails and Drinking Rituals by Allison Crawbuck and Rhys Everett
Alcohol meets alchemy in this fun and darkly fascinating collection of cocktail recipes to suit your every mood and whim.