June 8th is National Best Friend's Day! To celebrate, the PRH Library Marketing team got together to share our BFFs—our book BFFs! From gutsy, fictional crime-solvers to celebrity comedy icons, these are the characters we're loving and reading all year long.
---
Rachel's BFF: Olivia Winters from The Ivies by Alexa Donne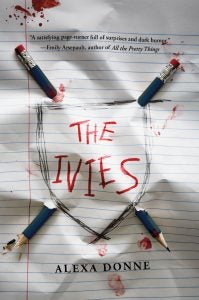 "Olivia is a strong, whip-smart character I felt like I knew from page one: ambitious, vulnerable—and nursing a budding obsession with journalism. Donne has not only written the girl I kind of wanted to be, but the girl I would've bonded with one-thousand percent. Teen me would've been unhealthily down to solve a murder with my BFF."
Learn More About The Ivies Here.
---
Sydney's BFF: Brandi Carlile from her memoir Broken Horses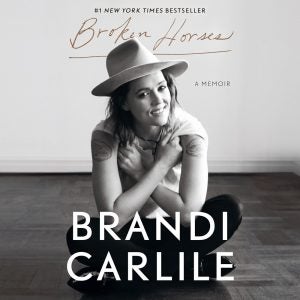 "What happens when you combine a personal concert in your ears with a heartfelt memoir written and read by a six-time Grammy Award Winner? Broken Horses! This memoir was both evocative and piercingly honest and by the end I felt like Brandi was my new BFF."
Learn More About Broken Horses Here.
---
Erica's BFF: The Mother from Nightbitch: A Novel by Rachel Yoder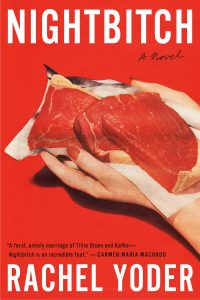 "I do at times feel that parenting can turn me into a bear. So, I can relate to the struggling new mom in this satirical fairy tale, who seeks help at the library only to come across the mysterious, A Field Guide to Magical Women: A Mythical Ethnography. That's a mommy group I would love to join!"
Learn More About Nightbitch Here.
---
Miriam's BFF: Laura Hirono from Heart of Fire: An Immigrant Daughter's Story by Mazie K. Hirono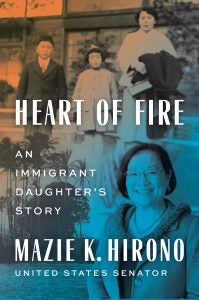 "The late Laura Hirono who defied cultural expectations and shaped the woman and public servant that Senator Mazie K. Hirono would become."
Learn More About Heart of Fire Here.
---
Sharnell's BFF: Danielle Henderson from her memoir The Ugly Cry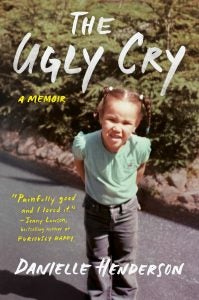 "Danielle Henderson seems like she could always make me laugh when things aren't funny. She'd always have sound advice and force me to be real with myself. I'd invite her and her grandmother to every holiday dinner, where the conversations would be epic!"
Learn More About The Ugly Cry Here.
---
Jen R's BFF: Mindy Kaling from her autobiography Is Everyone Hanging Out Without Me? (And Other Concerns)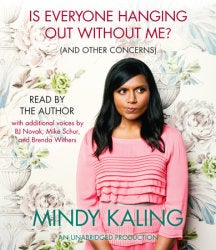 "I have always been a fan of Mindy Kaling, going back to when I read about her original play Matt & Ben and thought "wow—how amazing!" It was playing at UCB theatre (an improv spot in NYC where I also used to study/perform) and I instantly admired her creative trailblazer spirit —and comedic timing—and always cheered her on as I watched The Office and The Mindy Project! What a treat to have her "accompany me" on many a road trip or subway ride thanks to her audiobooks. Her hilariously honest style of telling true stories always makes me laugh out loud."
Learn More About Is Everyone Hanging Out Without Me? Here.
---
Kelly's BFF: Enid Pretty from Miss Benson's Beetle: A Novel by Rachel Joyce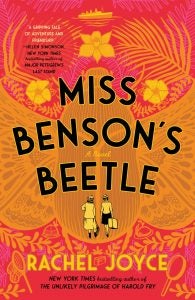 "Rachel Joyce creates great friends in all of her books, but I am choosing Enid Pretty, in her tight-fitting pink suit and pom-pom sandals as my literary BFF because she's the kind of friend everyone needs—the drop-everything-and-be-by-your-side-no-matter-what kind of friend. (Even if it's to search the world over for a specimen that may or may not exist!)"
Learn More About Miss Benson's Beetle Here.
---
Liz's BFF: Faith Darwin from the story collection The Little Disturbances of Man by Grace Paley
"My BFF is Faith Darwin as introduced in The Little Disturbances of Man. It's as fresh, weird, witty and poignant as it was in 1959! Faith is a single mother of two boys living in NYC. Grace Paley's fans are fervent—from Lauren Groff to George Saunders. You are in for a treat if you don't know her!"
Learn More About The Little Disturbances of Man Here.
---
Maureen's BFF: Louise Lloyd from Dead Dead Girls: A Harlem Renaissance Mystery by Nekesa Afia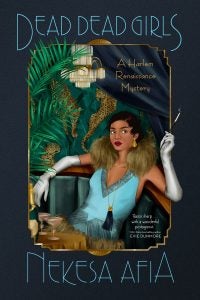 "1920s Harlem, a series of murders, and the no-nonsense Louise Lloyd who takes on the case—sign me up for a girls night out!"
Learn More About Dead Dead Girls Here.
---
Elizabeth's BFF: Kelly Corrigan from her story collection Tell Me More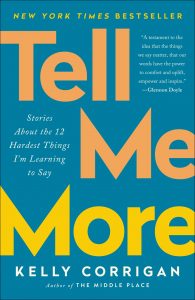 "Since the moment I started reading Glitter and Glue when I was expecting my first child, I have felt like Kelly Corrigan's voice was one I had been longing to hear. She wraps the everyday in the profound. Her videos and speeches touch my soul; her social posts give me a much-needed feeling that I am not alone, and each of her books has taught me something about being a better person."
Learn More About Tell Me More Here.
---
Jen C's BFF: Becky Bloomwood from Confessions of a Shopaholic: A Novel by Sophie Kinsella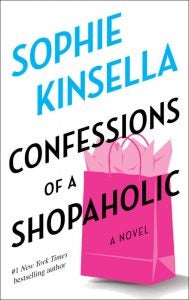 "Becky Bloomwood never ceases to cheer me up. Her shopping obsession never gets old and I can't say how many times I have laughed out loud at the ridiculous scrapes she gets herself into. My dream would be to win a shopping spree with both she and her BFF Suze."
Learn More About Confessions of a Shopaholic Here.