We've compiled a list of graphic novel read-alikes for your patrons hesitant to take the plunge. From heart-wrenching coming-of-age tales to riveting sociological explorations, there's a graphic novel for every reader curious about this fast-growing and beloved medium. View the full collection of the featured books below, complete with sample spreads, on Edelweiss.
Check Out a List of Graphic Novels on Audio Here.
---
Fiction
---
For Fans of Adventure and Romance
If Your Patrons Liked: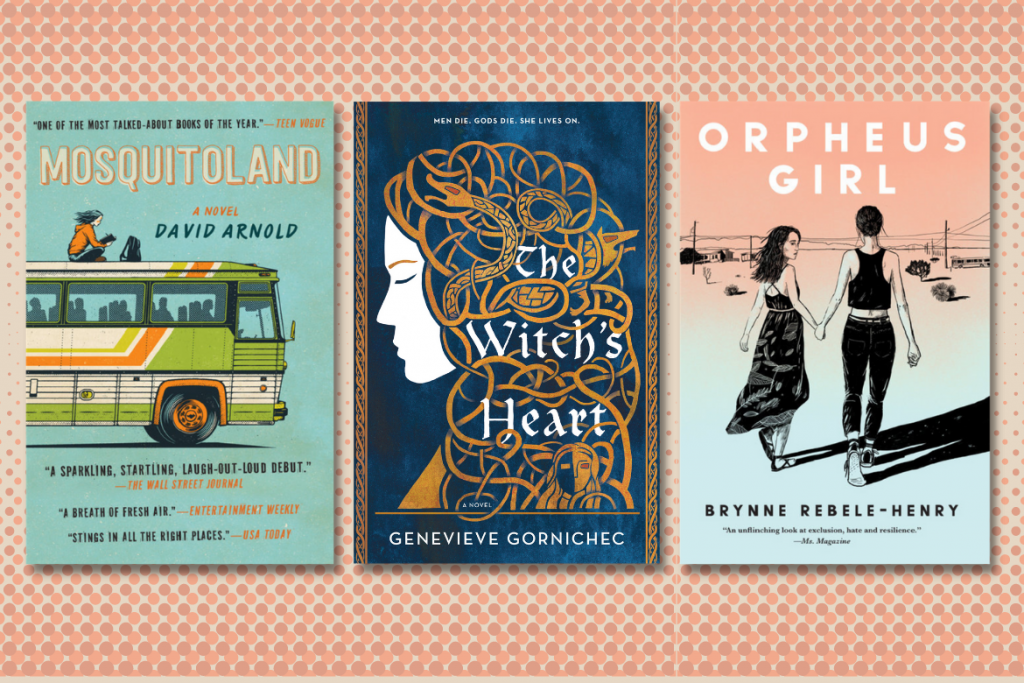 We Recommend: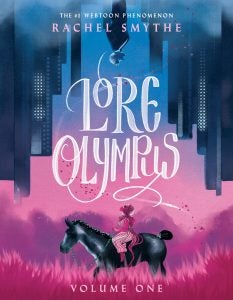 Lore Olympus: Volume One by Rachel Smythe
Scandalous gossip, wild parties, and forbidden love—witness what the gods do after dark in this stylish and contemporary reimagining of one of mythology's best-known stories from creator Rachel Smythe.
"What Scott Pilgrim did for Canadian slackers, Lore Olympus does for the Greek pantheon, while being so beautiful that you know Aphrodite is just staring daggers in its direction." — Kieron Gillen, co-creator of The Wicked + The Divine
---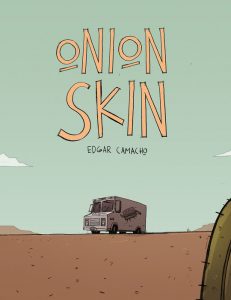 Onion Skin by Edgar Camacho
Discover a bright new star of Mexican comics in this romantic and thrilling tale, stuffed with adventure and delicious food.
"A visual feast of art so energetic that it constantly breaks through and beyond the panel borders, in a brilliant, saturated palette and stylized, angular figures… quite the toothsome thrill ride." — Booklist
---
For Fans of Thrillers and Horror
If Your Patrons Liked: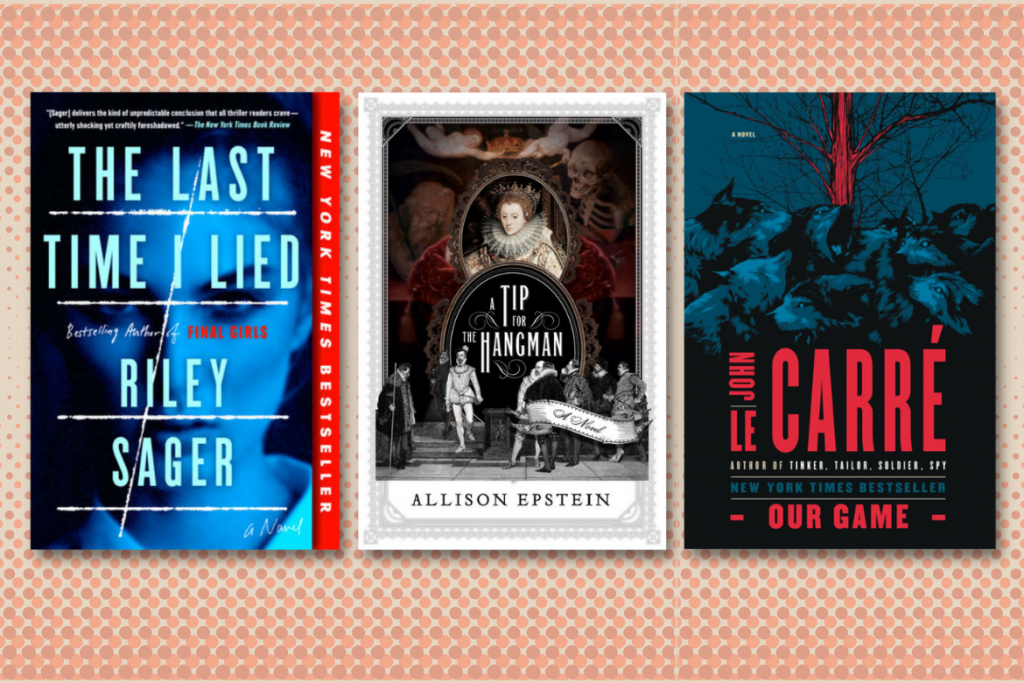 We Recommend: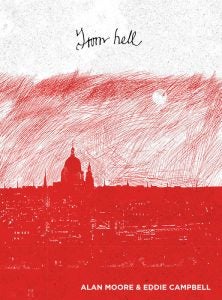 From Hell by Alan Moore; Illustrated by Eddie Campbell
Alan Moore (Watchmen) and Eddie Campbell (Bacchus), grandmasters of the comics medium, present a book often ranked among the greatest graphic novels of all time: From Hell.
Two master storytellers. Five unsolved murders. A hundred years of mystery. One sprawling conspiracy, one metropolis on the brink of the twentieth century, one bloody-minded Ripper ushering London into the modern age of terror, and one comics masterpiece.
Now Available in the Full Color Master Edition.
---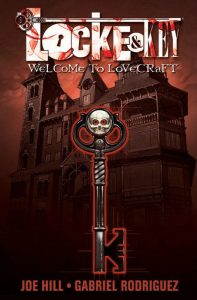 Locke & Key, Vol. 1: Welcome to Lovecraft by Joe Hill; Illustrated by Gabriel Rodriguez
Named a "modern masterpiece" by The A.V. Club, Locke & Key tells a sprawling tale of magic and family, legacy and grief, good and evil.
Acclaimed suspense novelist and New York Times bestselling author Joe Hill (The Fireman, Heart-Shaped Box) has created a gripping story of dark fantasy and wonder—with astounding artwork from Gabriel Rodriguez—that, like the doors of Keyhouse, will transform all who open it. The epic begins here: Welcome to Lovecraft.
Click for Information on the Spanish Language Edition.
Now a Netflix Original Series! Watch the Trailer Here.
---
For Fans of Science Fiction and Fantasy:
If Your Patrons Liked: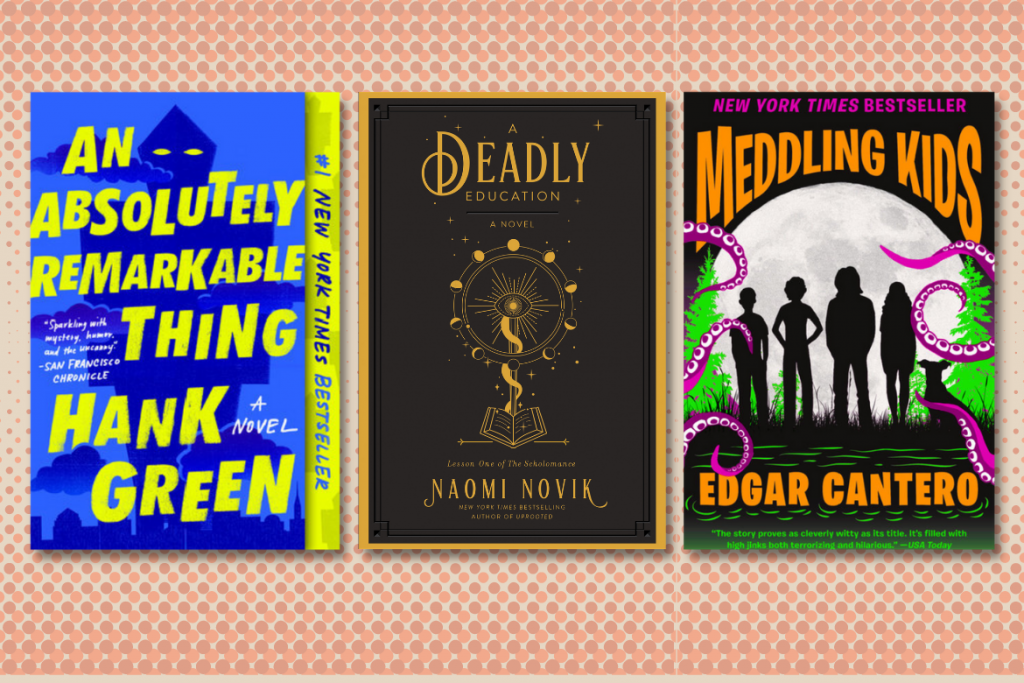 We Recommend: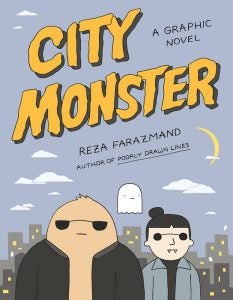 City Monster by Reza Farazmand
From New York Times bestselling author and artist Reza Farazmand, his first graphic novel about a young monster who moves to a big city.
"Irreverent, read-it-in-one-sitting graphic novel...City Monster's world is populated with absurdity so infectious that giggling and even snorting laughter may occur during reading… Absurdity and adult themes make this humorous graphic novel about a city monster something to be devoured." — Shelf Awareness
---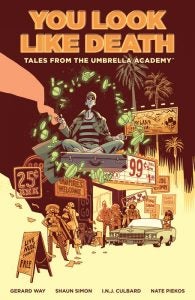 Tales from the Umbrella Academy: You Look Like Death Volume 1 by Gerard Way and Shaun Simon; Illustrated by Gabriel Bá, Ian Culbard, and Nate Piekos
Umbrella Academy creators joined together for a supernatural adventure spin-off series featuring the breakout character from the hit Netflix show.
When 18-year-old Klaus gets himself kicked out of the Umbrella Academy and his allowance discontinued, he heads to a place where his ghoulish talents will be appreciated–Hollywood. But after a magical high on a stash stolen from a vampire drug lord, Klaus needs help, and doesn't have his siblings there to save him.
Watch the Trailer for The Umbrella Academy Here.
---
Nonfiction
---
For Fans of Social Science and Parenting
If Your Patrons Liked: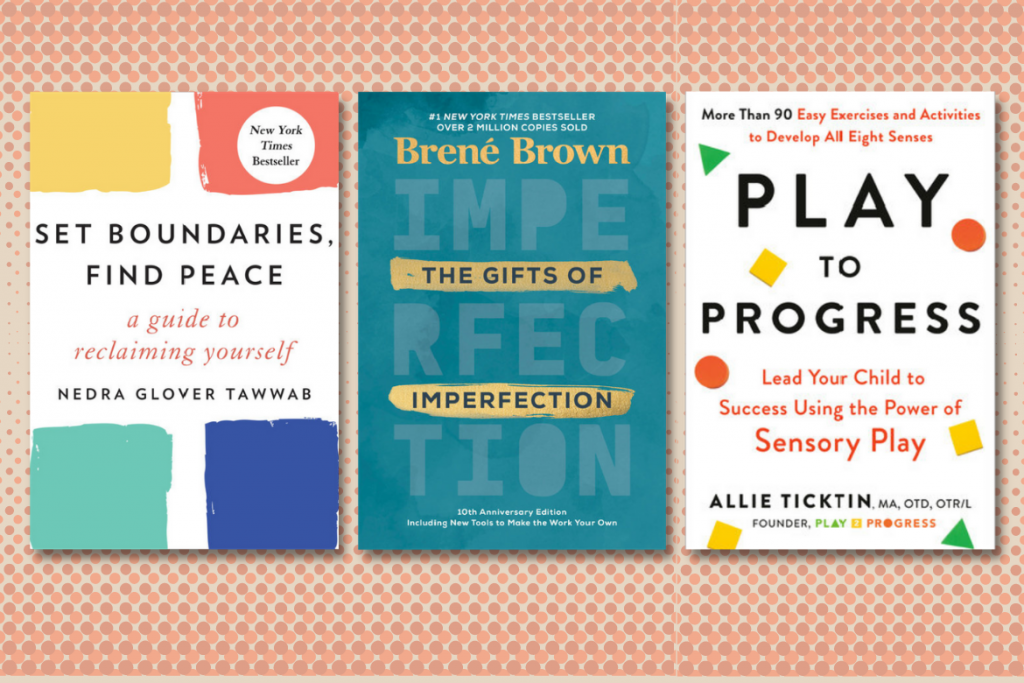 We Recommend: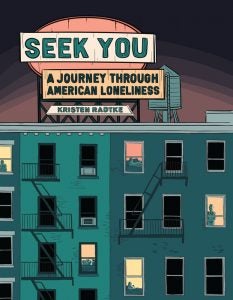 Seek You: A Journey Through American Loneliness by Kristen Radtke
From the acclaimed author of Imagine Wanting Only This–a timely and moving meditation on isolation and longing, both as individuals and as a society.
---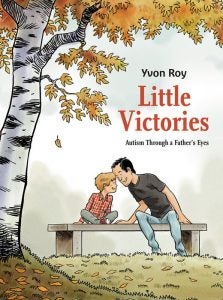 Little Victories: Autism Through a Father's Eyes by Yvon Roy
A beautiful visual exploration of the highs and lows experienced by a parent learning how to adapt to his son's autism. Faced with a challenging road ahead, the author uses creative flair and ingenuity in order to connect with his son, enabling him to reach his fullest potential and prepare him for the transition into adulthood.
"Roy's comical cartooning is a joy to behold … a tender, uplifting story of father and son bonding" – Publishers Weekly
---
For Fans of Personal Growth and Self-Help
If Your Patrons Liked: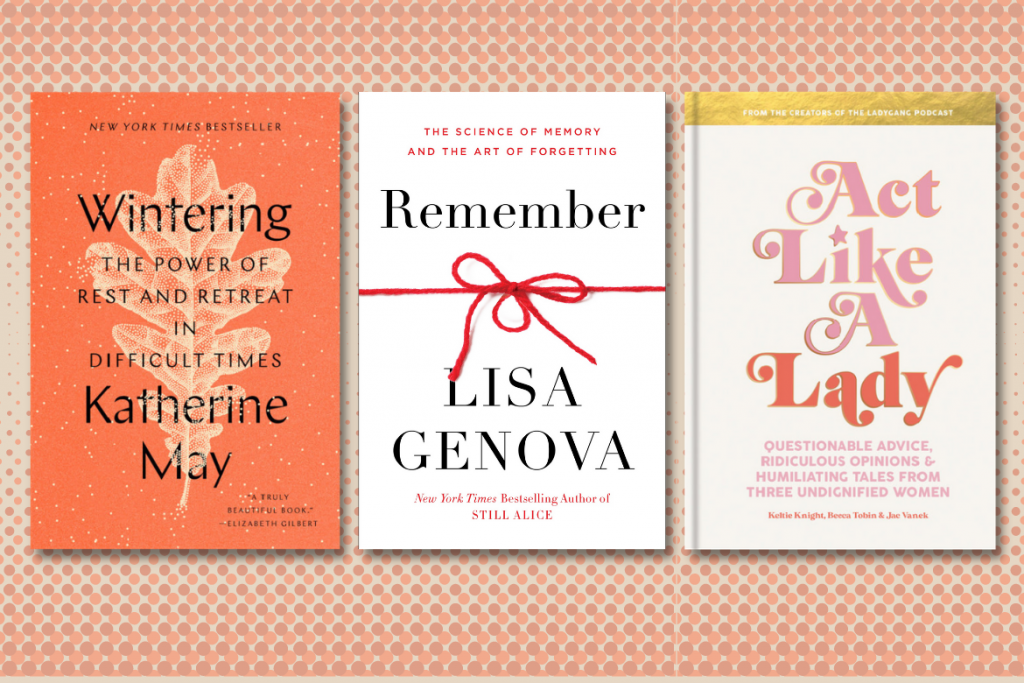 We Recommend: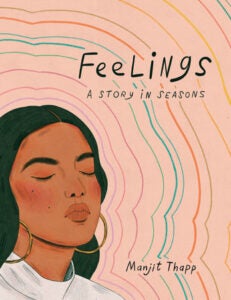 Feelings: A Story Told in Seasons by Manjit Thapp
A stunning illustrated journey through one young woman's year of feelings—from the saturated highs of early summer to the gray isolation of late winter.
"Make some tea, curl up with this beautiful book, and let Manjit's warmth, sincerity, and intimacy wash over you. You'll understand yourself a bit better, and you'll feel like you've made an instant friend."—Mari Andrew, New York Times bestselling author of Am I There Yet?
---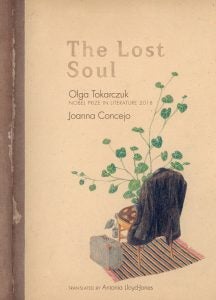 The Lost Soul by Olga Tokarczuk; Illustrated by Joanna Concejo
The only book in English for readers of all ages by Nobel Prize-winning novelist Olga Tokarczuk is a beautifully illustrated meditation on the fullness of life.
"Olga Tokarczuk's The Lost Soul, an experimental fable illustrated by Joanna Concejo and translated by Antonia Lloyd-Jones, resonates with our current moment. . . . What a striking, and lovely, material object it is." — New York Times
For Fans of Political Science and History:
If Your Patrons Liked: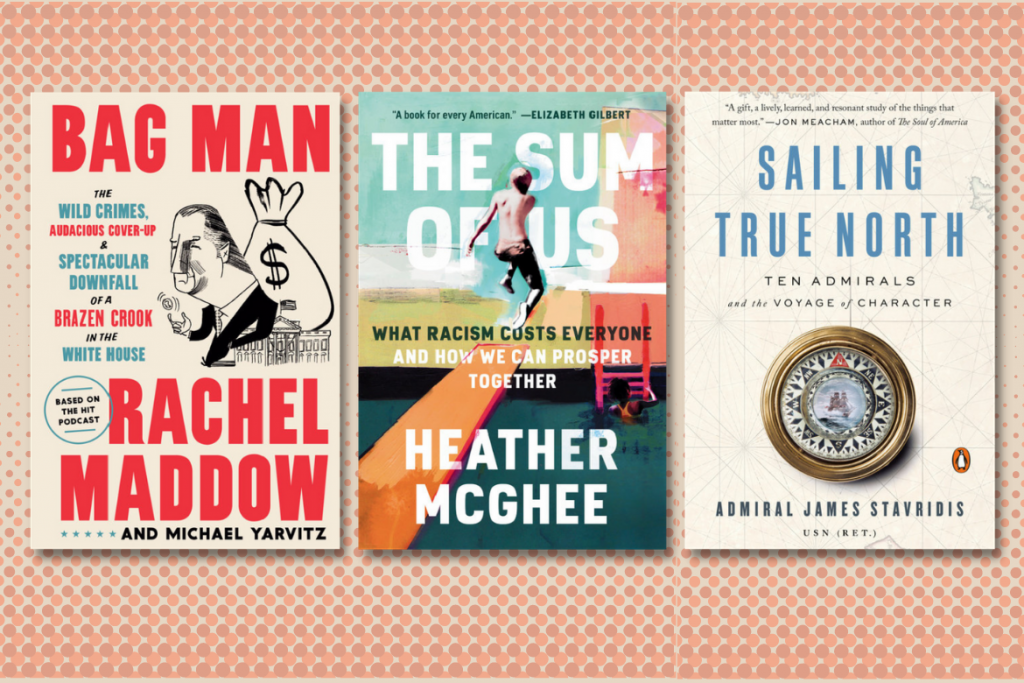 We Recommend: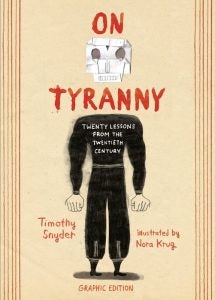 On Tyranny Graphic Edition: Twenty Lessons from the Twentieth Century by Timothy Snyder; Illustrated by Nora Krug
A graphic edition of historian Timothy Snyder's bestselling book of lessons for surviving and resisting America's arc toward authoritarianism, featuring the visual storytelling talents of renowned illustrator Nora Krug.
Request an eGalley on Edelweiss.
Request an eGalley on NetGalley.
---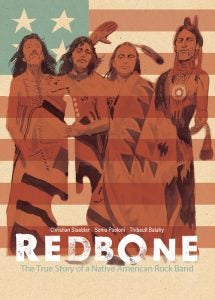 Redbone: The True Story of a Native American Rock Band by Christian Staebler and Sonia Paoloni; Illustrated by Thibault Balahy
Experience the riveting, powerful story of the Native American civil rights movement and the resulting struggle for identity told through the high-flying career of West Coast rock 'n' roll pioneers Redbone.
"Musicians with heart put their people before profits in an inspirational tale. Well-researched and well-paced, this book will introduce a new generation to the music and impact of Redbone." — Kirkus Reviews, starred review
Click for Information on the Spanish Language Edition.