Public library staff across the nation have spoken! Congratulations to all the books selected for the June 2021 LibraryReads Top Ten List.
Click to Request eGalleys to Prepare for Your June Readers' Advisory.
Click to Learn More About our LibraryReads picks on Audio.
---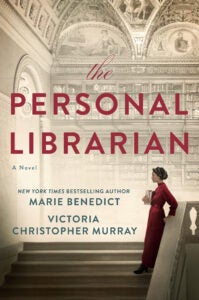 The Personal Librarian by Marie Benedict and Victoria Christopher Murray
The remarkable, little-known story of Belle da Costa Greene, J. P. Morgan's personal librarian—who became one of the most powerful women in New York despite the dangerous secret she kept in order to make her dreams come true, from New York Times bestselling author Marie Benedict and acclaimed author Victoria Christopher Murray.
"Both history and homage to The Morgan Library, one of the world's greatest private libraries. It is also the story of a young African-American woman named Belle posing as a white woman of Portuguese descent. For fans of Fiona Davis' historical novels." — Jennifer Winberry, Hunterdon County Library, Flemington, NJ
NoveList read-alike: An Illuminated Life: Belle da Costa Greene's Journey from Prejudice to Privilege by Heidi Ardizzone
Request an eGalley on Edelweiss.
Request an eGalley on NetGalley.
---
Hall of Fame: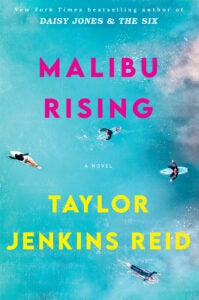 Malibu Rising: A Novel by Taylor Jenkins Reid
From the New York Times bestselling author of Daisy Jones & The Six . . . Four famous siblings throw an epic party to celebrate the end of the summer. But over the course of twenty-four hours, their lives will change forever.
"Four celebrity children of Mick Riva, a famous singer, throw a massive party that ends in a fire and leaves family secrets exposed. Reid skillfully goes back and forth in time to fill in the background story of the entire Riva family, beautifully bringing each character to life." — Cathy Branciforte, Ramsey Free Public Library, Ramsey, NJ
NoveList read-alike: The Most Fun We Ever Had by Claire Lombardo
Request an eGalley on Edelweiss.
Request an eGalley on NetGalley.
---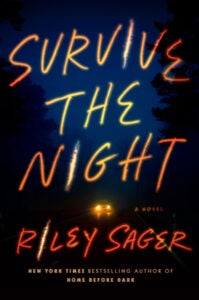 Survive the Night: A Novel by Riley Sager
It's November 1991. George Bush is in the White House, Nirvana's in the tape deck, and twenty-year-old Charlie Jordan is in a Pontiac Grand Am being driven by a serial killer.
"In the 1990s, Charlie, a traumatized woman who sees life like a movie, heads home from college. After agreeing to share a ride with a stranger, she begins to fear that she's in danger. With heartpounding suspense, nostalgic film references, and a locked room setting, this is a fun throwback thriller." — Vanessa Phillips, Pelion Branch Library, Pelion, SC
NoveList read-alike: No Exit by Taylor Adams
Request an eGalley on Edelweiss.
Request an eGalley on NetGalley.
---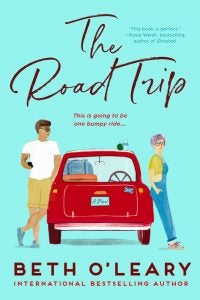 The Road Trip by Beth O'Leary
Two exes reach a new level of awkward when forced to take a road trip together in this endearing and humorous novel by the author of the international bestseller The Flatshare.
"Exes Dylan and Addie are on their way to a friend's wedding, and their rocky relationship is traced through alternating POVs from past and present. With interesting character development and several genuinely funny moments, this is a perfect read for your own summer road trip." — Jennifer Sullivan, Sno-Isle Libraries, Marysville, WA
NoveList read-alike: Three Little Words by Jenny Holiday
Request an eGalley on Edelweiss.
Request an eGalley on NetGalley.
---
For more information about the program, or to learn how to vote for your favorite upcoming books, visit LibraryReads.org. And, don't forget, voting for the July LibraryReads list ends 6/1!
Check out which July titles we're loving.