Join Penguin Random House Library Marketing for the Texas Library Association Conference, starting Thursday, April 22nd. Though it may be virtual, we're so excited to connect you with a stellar lineup of authors and events.
Click here to learn more and register.
---
Featured Speakers: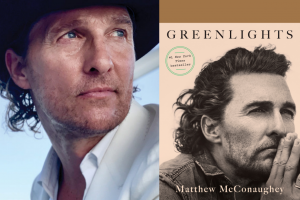 Matthew McConaughey (Greenlights)
Keynote Speaker, Thursday, April 22: 11:30am – 12:30pm
He will discuss his #1 New York Times bestselling memoir, Greenlights, of which he wrote: "This is not a traditional memoir, or an advice book, but rather a playbook based on adventures in my life. Adventures that have been significant, enlightening, and funny, sometimes because they were meant to be but mostly because they didn't try to be."
---
Keynote Speaker, Friday, April 23: 9:00am – 10:00pm
Winner of the Pulitzer Prize and the National Humanities Medal, Isabel Wilkerson has become a leading figure in narrative nonfiction. She is the author of Caste: The Origins of Our Discontents, a #1 New York Times bestseller and an Oprah's Book Club selection, which is long-listed for the National Book Award.
---
Evening with the Authors, Thursday, April 22: 7:30pm – 9:00pm
Caroline Kepnes is the author of You, Hidden Bodies, Providence, and numerous short stories. Her work has been translated into a multitude of languages and inspired a television series adaptation of You, currently on Netflix. Kepnes graduated from Brown University and previously worked as a pop culture journalist for Entertainment Weekly and a TV writer for 7th Heaven and The Secret Life of the American Teenager.
---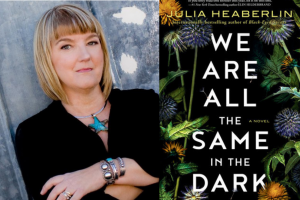 Julia Heaberlin (We Are All the Same in the Dark)
Lariat List, on demand viewing available
Julia Heaberlin is the author of the critically acclaimed Black-Eyed Susans, a USA Today and Times (U.K.) bestseller. Her psychological thrillers, which also include Paper Ghosts (finalist for the ITW Thriller Award for Best Novel), Playing Dead, and Lie Still, have been sold in more than twenty countries.
---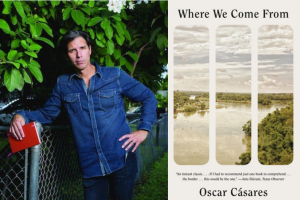 Oscar Cásares (Where We Come From)
Lariat List, on demand viewing available
Oscar Cásares is the recipient of fellowships from the National Endowment for the Arts, the Copernicus Society of America, and the Texas Institute of Letters. A graduate of the Iowa Writers' Workshop, he teaches creative writing at the University of Texas in Austin, where he lives.
For the complete schedule of events, visit the TLA site here.
---
Check Back Soon to Visit our TLA Virtual Bookshelf
Coming soon: visit our interactive virtual bookshelf, where you can check out recorded book buzzes, eGalleys, exclusive downloadables, and more.
---
Penguin Random House Library Marketing and Cocktails & Conversations Event
Check back soon to join Penguin Random House Library Marketing for a Cocktails & Conversations video featuring May Cobb, Stacey Swann, and more!
---
Featured Resources for Book Clubs
Make the most of your book club's meetings with our resources for book clubs, including:
Book Club Brochures
Our Book Club Brochures include recommended titles for all kinds of readers, include sample discussion questions and summaries.
Diverse Voices Brochure
Our Diverse Voices brochure features books that will spark conversation, raise awareness, and encourage empathy.
Book Club Kits
Browse our downloadable Book Club Kits to find more discussion questions, author Q&As, recipes, playlists, and more.
NEW!! Spanish-Language Book Club Kits
We are very excited to offer Spanish-Language Book Club Kits and Discussion Guides for your Spanish-Language readers.
---
Audiobook Resources
To listen to audiobook clips, discover narrator news, and curated listening collections, visit: www.booksontape.com
With Meet the Voice, Penguin Random House Audio puts the spotlight on its narrators through one-on-one discussions with audiobook producers. The narrators talk about their careers, what it's like inside and outside of the recording booth, and some of their recent narrations.