Public library staff across the nation have spoken! Congratulations to all the books selected for the April 2021 LibraryReads Top Ten List.
Click to Request eGalleys to Prepare for Your April Readers' Advisory.
Click to Learn More About our LibraryReads picks on Audio.
---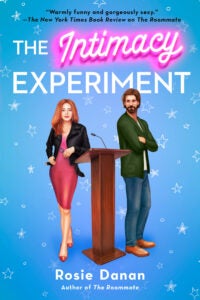 The Intimacy Experiment by Rosie Danan

"Having built the Shameless platform to teach people how to find their own pleasure, Naomi wants to take that sex positivity to a lecture circuit, but no one will hire her. Enter Ethan, a young, handsome rabbi with a struggling synagogue. A seminar series on modern intimacy seems like a good way to build a sense of community and attract a younger congregation. What happens is their own lesson in intimacy, as two people passionate about their work and trying to make the world a better place sizzle with chemistry. Give to fans of The Roommate, The Kiss Quotient, and Meet Cute." — Hebah Amin-Headley, Johnson County Public Library, Overland Park, KS
NoveList read-alike: How to Fail at Flirting by Denise Williams
Request an eGalley on Edelweiss.
Request an eGalley on NetGalley.
---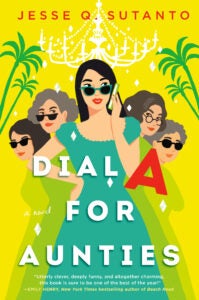 Dial A for Aunties by Jesse Q. Sutanto

"Meddy's blind date doesn't end as planned, and she now has a corpse to dispose of. Her mother's solution: call in the three aunties. What follows is a roller coaster ride of a weekend with the Chan family trying to get rid of the body while working at a high profile wedding. A fast-paced and darkly humorous debut with sweet romantic moments throughout. For fans of My Sister, the Serial Killer and Get a Life, Chloe Brown." — Laura Eckert, Clermont County Public Library, Milford, OH
NoveList read-alike: Vanessa Yu's Magical Paris Tea Shop by Roselle Lim
Request an eGalley on Edelweiss.
Request an eGalley on NetGalley.
---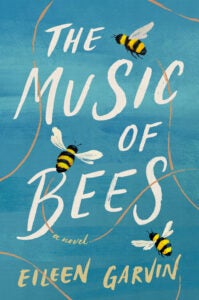 The Music of Bees: A Novel by Eileen Garvin

"Beekeeper Alice is an older widow who is working to save her small town from big corporate greed. She forms an alliance with two young adults who both find unexpected joy in nature. For those who enjoyed Eleanor Oliphant is Completely Fine." — Paulette Brooks, Elm Grove Public Library, Elm Grove, WI
NoveList read-alike: The Love Story of Missy Carmichael by Beth Morrey
Request an eGalley on Edelweiss.
Request an eGalley on NetGalley.
---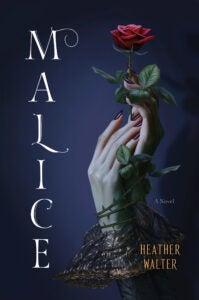 Malice: A Novel by Heather Walter

"Alyce is the sole Dark Grace in Briar, a kingdom whose people love their Graces (the magical ladies who give them special elixirs). But Briar has a problem with their princesses: they die at 21 unless they kiss their one true love. Princess Aurora doesn't seem to be interested in any of the princes. This LGBTQ re-telling of Sleeping Beauty is creative and fun, with a perfect ending. For fans of Spinning Silver and Gods of Jade and Shadow." — Carrie Minthorne, Cedar Mill Library, Portland, OR
NoveList read-alike: Tangleweed and Brine by Deirdre Sullivan
Request an eGalley on Edelweiss.
Request an eGalley on NetGalley.
---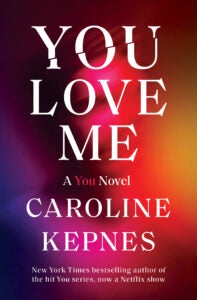 You Love Me: A You Novel by Caroline Kepnes

"In this, the third installment in the "You" series, Joe Goldberg moves to the cozy island of Bainbridge in the outskirts of Seattle and sets his sights on the town librarian, who becomes his new obsession. For fans of Behind Her Eyes and The Silent Patient." — Joann Im, Los Angeles Public Library, Los Angeles, CA
NoveList read-alike: Creep by Jennifer Hillier
Request an eGalley on Edelweiss.
Request an eGalley on NetGalley.
---
Hall of Fame: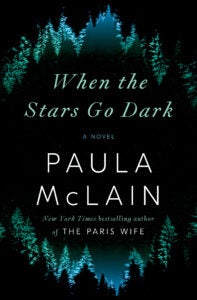 When the Stars Go Dark: A Novel by Paula McLain

"In 1993, troubled detective Anna returns to her hometown, where a girl has gone missing. As Anna helps search for the girl, both their pasts are revealed. A beautifully written, haunting thriller offering a fascinating look at how missing cases were handled pre-Internet." — Alissa Williams, Morton Public Library,
Morton, IL
Read-alike: I'll Be Gone in the Dark by Michelle McNamara
Read-alike: The Sleepwalker by Chris Bohjalian
Request an eGalley on Edelweiss.
Request an eGalley on NetGalley.
---
For more information about the program, or to learn how to vote for your favorite upcoming books, visit LibraryReads.org. And, don't forget, voting for the May LibraryReads list ends 4/1!
Check out which May titles we're loving.