Penguin Random House Library Marketing is proud to present a list of Black authors writing in women's history. For Black History Month and beyond, we aim to #AmplifyBlackStories by increasing visibility for Black authors of excellency in all genres. View our featured titles of newly published and recent backlist of women's history books by Black authors below, and check out the complete collection on Edelweiss.
Click to view the audiobook collection.
---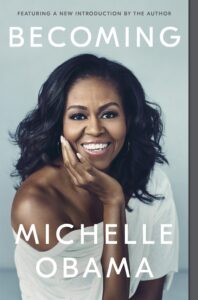 Becoming by Michelle Obama
The iconic memoir by the former First Lady of the United States—now available in trade paperback featuring a new introduction by Michelle Obama, a letter from the author to her younger self, and a book club guide with 20 discussion questions and a 5-question Q&A.
Click to listen to a sample from the audiobook.
Click to view the book club kit.
---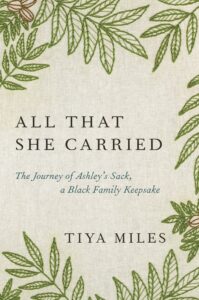 All That She Carried: The Journey of Ashley's Sack, a Black Family Keepsake by Tiya Miles
A renowned historian traces the life of a single object handed down through three generations of Black women to craft an extraordinary testament to people who are left out of the archives. In a display case in the Smithsonian's National Museum of African American History and Culture sits a rough cotton bag, called Ashley's Sack, embroidered with just a handful of words that evoke a sweeping family story of loss and of love, passed down through generations.
Click to request an eGalley on Edelweiss.
Click to request an eGalley on NetGalley.
Click to learn more about the audiobook.
---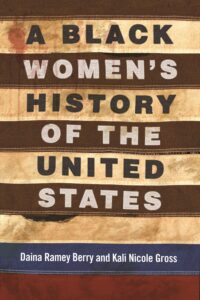 A Black Women's History of the United States by Daina Ramey Berry and Kali Nicole Gross
A vibrant and empowering history that emphasizes the perspectives and stories of African American women to show how they are—and have always been—instrumental in shaping our country.
"This book is a font of inspiration . . . A compact, exceptionally diverse introduction to the history of black women in America." —Kirkus Reviews, Starred Review
---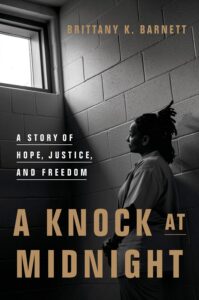 A Knock at Midnight: A Story of Hope, Justice, and Freedom by Brittany K. Barnett
An urgent call to free those buried alive by America's legal system, and an inspiring true story about unwavering belief in humanity—from a gifted young lawyer whose journey marks the emergence of a powerful new voice in the movement to transform the system.
"An essential book for our time . . . Brittany K. Barnett is a star."—Van Jones, CEO of REFORM Alliance, CNN Host, and New York Times bestselling author
Click to request an eGalley on Edelweiss.
Click to listen to a sample of the audiobook.
Click to view the reader's guide.
---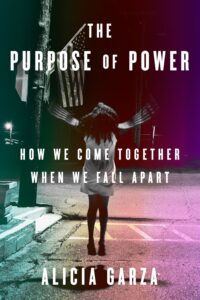 The Purpose of Power: How We Come Together When We Fall Apart by Alicia Garza
An essential guide to building the type of movements that can address the challenges of our time, from one of the country's leading organizers—one of the creators of Black Lives Matter.
"'Black lives matter' was Alicia Garza's love letter read around the world. The Purpose of Power is another love letter that should be read around the world. It speaks to all that molded Garza, all that molds organizers, all that molds movements."—Ibram X. Kendi, author of #1 New York Times bestseller How to Be an Antiracist
Click to listen to a sample of the audiobook.
---