Public library staff across the nation have spoken! Congratulations to all the books selected for the March 2021 LibraryReads Top Ten List.
Click to Request eGalleys to Prepare for Your March Readers' Advisory.
Click to Learn More About our LibraryReads picks on Audio.
---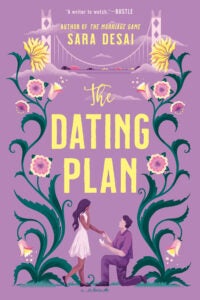 The Dating Plan by Sara Desai

""Daisy is shocked when she runs into Liam, who stood her up at her high school prom. To save her employer and Liam's family legacy, they must fake an engagement and marriage and not fall in love. A whirlwind of a romcom with South Asian American and Irish American families providing background drama and entertainment. Daisy and Liam are lovably imperfect in this quick escapist read. Give to readers who liked Take a Hint, Dani Brown and The Right Swipe." —Laura Bonds, Harris County Public Library, Houston, TX
NoveList read-alike: Accidentally Engaged by Farah Heron
Request an eGalley on Edelweiss.
Request an eGalley on NetGalley.
---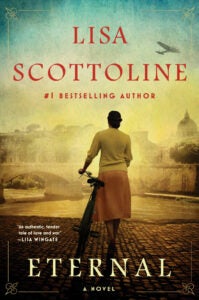 Eternal by Lisa Scottoline

"Set in Italy during the Fascist regime and subsequent Nazi involvement, this historical fiction, a departure for the author, is a solid dose of history told through the lives and loves of characters, personally affected by the politics. The impact of decisions and the efforts of individuals to change the course of their country and their lives are vividly portrayed. Perfect for fans of The Lilac Girls and The Nightingale." —Carol Tuttle, Willoughby-Eastlake Public Library, Willoughby, OH
NoveList read-alike: After the Party by Cressida Connolly
Request an eGalley on Edelweiss.
Request an eGalley on NetGalley.
---
Hall of Fame: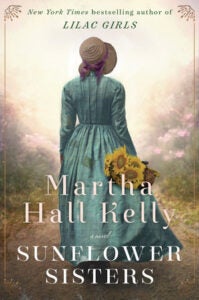 Sunflower Sisters: A Novel by Martha Hall Kelly

"Kelly ends her trilogy tracing The Lilac Girls protagonist Caroline Ferriday's family with a story centered in the Civil War era. Kelly weaves her careful research into a compelling novel with fascinating depth and a nod toward the impactful role of women throughout history." —MarySue Waterman, Westport Library, Westport, CT
Read-alike: Wench by Dolen Perkins-Valdez
Read-alike: My Name is Mary Sutter by Robin Oliveira
Request an eGalley on Edelweiss.
Request an eGalley on NetGalley.
---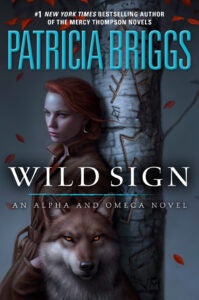 Wild Sign by Patricia Briggs
"Mated werewolves Charles and Anna investigate a malevolent presence that has inexplicably made an entire community vanish in northern California. In this latest Alpha & Omega installment, Briggs again creates a vivid world where the commonplace and the supernatural reside together." —Linda Tilden, Mount Laurel Public Library, Mount Laurel, NJ
Read-alike: The Last Wolf by Maria Vale
Read-alike: The Iron Hunt by Marjorie M. Liu
Request an eGalley on Edelweiss.
Request an eGalley on NetGalley.
---
For more information about the program, or to learn how to vote for your favorite upcoming books, visit LibraryReads.org. And, don't forget, voting for the April LibraryReads list ends 3/1!
Check out which April titles we're loving.