Public library staff across the nation have spoken! Congratulations to all the books selected for the November 2020 LibraryReads Top Ten List, including the #1 Pick, Miss Benson's Beetle by Rachel Joyce and Hall of Fame pick Archangel's Sun by Nalini Singh!
Click to Request eGalleys to Prepare for Your November Readers' Advisory.
Click to Learn More About our LibraryReads picks on Audio.
---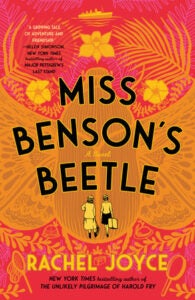 Miss Benson's Beetle: A Novel by Rachel Joyce (#1 Pick)
"Two very different women set off on a journey to New Caledonia to find a Golden Beetle, and discover so much more. A story of friendship and women breaking out of what is expected and being who they really are. By turns humorous, heartbreaking, and triumphant, you'll find yourself cheering for Miss Benson. For fans of Fredrik Backman, Elizabeth Berg, and Gail Honeyman."
—Janine Walsh, East Meadow Public Library, East Meadow, NY
NoveList read-alike: The Ship of Brides by JoJo Moyes
---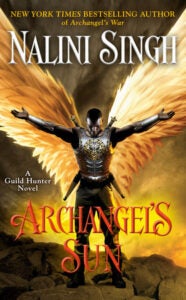 Archangel's Sun by Nalini Singh (Hall of Fame)
"This excellent addition to The Guild Hunters series reveals
the backstory of mentally wounded angel Sharine (a.k.a.
Hummingbird) and archangel Titus as they battle the evil
remnants of a devastating war. Singh's fans will not be
disappointed with her latest paranormal romance."—Karen Garris, Wayne County Public Library, Goldsboro, NC
Read-alike: Sin Eaters by Kai Leakes
Read-alike: A Touch of Crimson by Sylvia Day
Read-alike: Binding Shadows by Jasmine Silvera
---
"Hot Aussie alert! After a bitter divorce (cheating husband
with a pregnant nineteen year old mistress), Samira left
Australia for L.A. Now her cousin has convinced her to
return for 6 months. On a night out, Samira is saved from a
weirdo by a cute boy much younger than she is, and she's
in for the surprise of a lifetime with her new Boy Toy. For fans of Ayesha at Last and The Wedding Party."—Afton Finley, Waseca Public Library, Waseca, MN
NoveList read-alike: The Right Swipe by Alisha Rai
---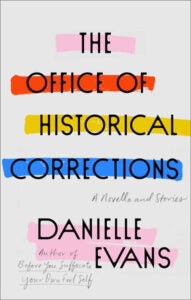 The Office of Historical Corrections: A Novella and Stories by Danielle Evans
"A novella about the first African-Americans in Wisconsin and the livesof their descendants today along with several other haunting shortstories. Recommended for fans of Jodi Picoult."—Heather McIntosh, Botetourt County Libraries, VA
NoveList read-alike: The Secret Lives of Church Ladies by Deesha Philyaw
---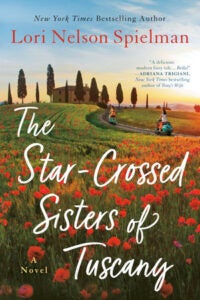 The Star-Crossed Sisters of Tuscany by Lori Nelson Spielman
"Emilia is a devoted daughter, the second daughter in her
family, and second daughters are cursed to never marry.
Aunt Poppy, another second daughter, invites her on a trip
to Italy promising to break the curse. For readers who
enjoyed The Old Drift and It's Not All Down Hill From Here."—Chris Markley, Kingsport Public Library, Kingsport, TN
NoveList read-alike: The Unlikely Adventures of the Shergill
Sisters by Balli Kaur Jaswal
---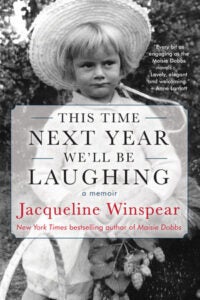 This Time Next Year We'll Be Laughing by Jacqueline Winspear
"The author of the beloved Masie Dobbs novels shares
both madcap and poignant stories of her nuclear and
extended family, giving insight into the humor and
hardships that shaped her imagination and work. For
readers who enjoyed Where the Past Begins: A Writer's
Memoir and How To Write an Autobiographical Novel."
—Joy Robinson, Piscataway Public Library, Piscataway, NJ
NoveList read-alike: My History: A Memoir of Growing Up
by Antonia Frase