---
One of Marie Claire's 2020 Books You Should Add to Your Reading List

Request an eGalley on Edelweiss.
Request an eGalley on NetGalley.
---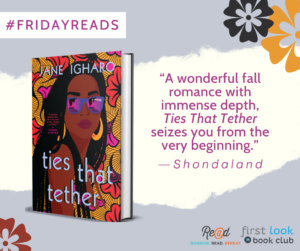 Have you read this yet?  Reading this right now? Share this image with the hashtag #FridayReads to spread the love!
Click to Read an Excerpt on First Look.
Click to View the Book Club Kit.
Sign Up for the First Look Book Club!
---