Public library staff across the nation have spoken! Congratulations to all the books selected for the October 2020 LibraryReads Top Ten List, including the Hall of Fame picks Crazy Stupid Bromance by Lyssa Kay Adams,  Love Your Life: A Novel by Sophie Kinsella, and The Searcher: A Novel by Tana French!
Click to Request eGalleys to Prepare for Your October Readers' Advisory.
Click to Learn More About our LibraryReads picks on Audio.
---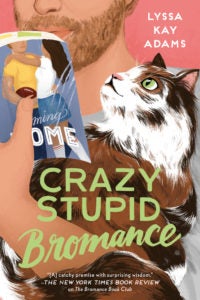 Crazy Stupid Bromance by Lyssa Kay Adams (Hall of Fame)
"Another enjoyable addition to the Bromance Book
Club series. One of the elements I like about this series
is how the author uses the book club as a tool to
analyze various themes within the romance genre.
This one was particularly good because it dealt with
abandonment and forgiveness."—Erica Naranjo, Sacramento Public Library, Sacramento, CA
Read-alike: The Hating Game by Sally Thorne
Read-alike: Bet Me by Jennifer Crusie
---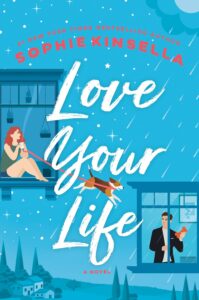 Love Your Life: A Novel by Sophie Kinsella (Hall of Fame)
"Ava and Matt's whirlwind romance at a writers' retreat
turns upside down when they return to London and
really get to know one another. Kinsella delivers
another charming rom-com full of quirky characters
and lighthearted humor."—Annabelle Mortensen, Skokie Public Library, Skokie, IL
Read-alike: Would Like to Meet by Rachel Winters
Read-alike: Boyfriend Material by Alexis Hall
---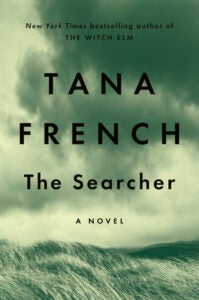 The Searcher: A Novel by Tana French (Hall of Fame)
"Cal is an ex-Chicago cop now living in a small Irish
town. His hopes for a quiet retirement are dashed when
he's drawn into local intrigue. With intricate plotting and an atmosphere thick as fog, this standalone combines the attitude of the Dublin Murder Squad with the politics of small town life."—Caitlin Loving, Bedford Public Library, Bedford, NH
Read-alike: Winter's Bone by Daniel Woodrell
Read-alike: Sharp Objects by Gillian Flynn
---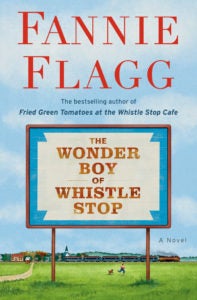 The Wonder Boy of Whistle Stop: A Novel by Fannie Flagg
"Revisits the small town of Whistle Stop, Alabama. Dot,
the postmistress, sends out a yearly Christmas letter and
brings the former residents up to speed with one another. Each chapter focuses on a different year, from the thirties through the present day, tied together with Dot's annual letter. For readers who enjoyed Fried Green Tomatoes the Whistle Stop Cafe."—Sharon Hutchinson, Keytesville Library, Keytesville, MO
NoveList read-alike: The Supremes Sing the Happy Heartache Blues by Edward Kelsey Moore
---