Though ALA Annual may look different this year, we are so excited to be able to connect with you virtually! See below for more information about what's going on at ALA Virtual 2020.
---
Join Penguin Random House Library Marketing and Booklist for Our Cocktails and Conversations at ALA Virtual 2020
Pour yourself your drink of choice and join Penguin Random House Library Marketing along with Booklist's Donna Seaman for Cocktails & Conversations featuring Carl Hiaasen, Jodi Picoult, Asha Lemmie, and Jacqueline Winspear in conversation with their editors and publicists!
Click to Watch Our Cocktails & Conversations Video.
Request eGalleys of These Titles.
---
Visit our ALA Virtual 2020 Booth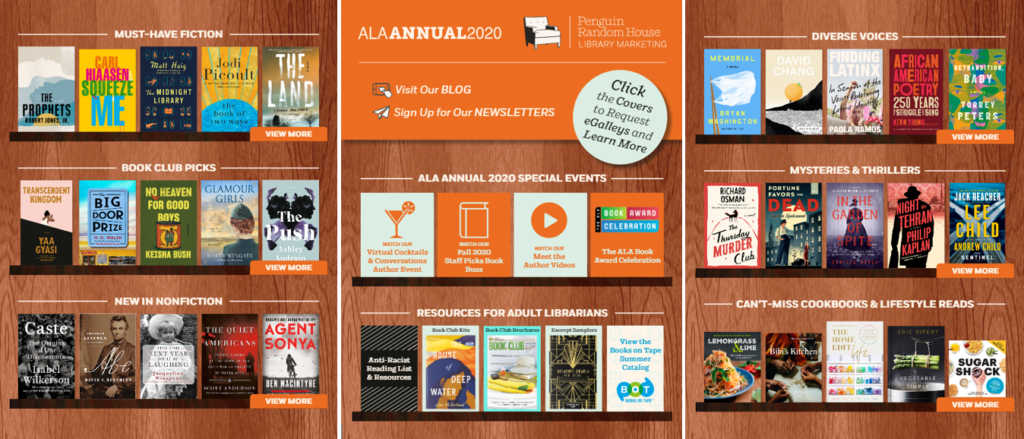 We can't wait to see you in our virtual booth, where you can check out recorded book buzzes, eGalleys, exclusive downloadables, and more.
Click to Visit Our Virtual Booth.
---
Watch Our Fall 2020 Staff Picks Book Buzz

Join our team as they highlight a sampling of exciting Fall 2020 titles!
Click to Watch Our Fall 2020 Staff Picks Book Buzz.
Request eGalleys of the Titles Featured in Our Fall 2020 Staff PIcks Book Buzz.
Visit our YouTube channel to check out Meet Our Author videos, watch past episodes of our Morning Book Buzz, and much more!
---
Meet the Authors

Get to know your favorite authors and learn more about their most recent books.
Click to Watch Our Meet the Author Videos.
---
Join ALA on June 28, 2020 for #TheBookAwardCelebration!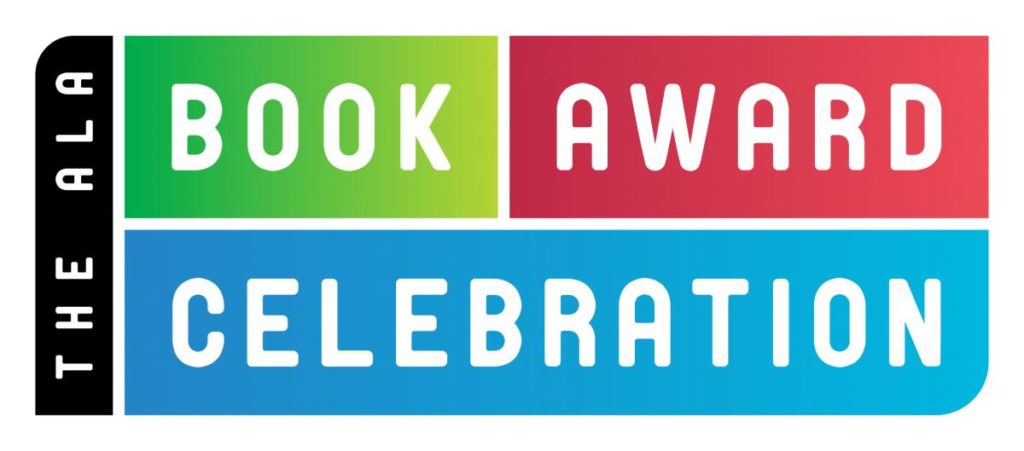 ALA is offering an exciting new free all-day virtual event celebrating the winners of several of its major book awards, including the esteemed Newbery and Caldecott Medals, the Coretta Scott King Book Awards, the Printz Award, the Odyssey Award, and the Stonewall Book Awards. Beginning at 9am CT on ALA's YouTube channel, the ALA Book Award Celebration will serve as an opportunity for the association to showcase its book award celebrations that traditionally take place during the ALA Annual Conference.
This is a free event that highlights youth and adult selections administered by ALA units, division, and round tables and does not require registration.
Celebrate audiobooks at 3:30pm CT with the Odyssey Award Ceremony! Click to Learn More About Our Two Odyssey Honors Song for a Whale and We're Not From Here.
Click to Learn More About the ALA Book Award Celebration and for the Full Schedule of Events.
---
Register for the 2020 Carnegie Awards Virtual Event

Celebrate the 2020 Andrew Carnegie Medals for Excellence at an exciting virtual gala hosted by Booklist and RUSA. The keynote speaker is Pulitzer Prize winner and 19th U.S. Poet Laureate Natasha Trethewey, author of five poetry collections, including Monument: Poems New and Selected, and the forthcoming Memorial Drive: A Daughter's Memoir. You'll also hear acceptance speeches from Carnegie Fiction winner Valeria Luiselli, for Lost Children Archive, and Carnegie Nonfiction winner Adam Higginbotham, for Midnight in Chernobyl. This free, one-hour celebration is sponsored by NoveList.
Register for the Free Event on 7/9 at 3pm CT.
Read an Excerpt of Lost Children Archive.