Texas, we miss you! We couldn't gather together in person this year to celebrate the exciting new books being published, but we can still buzz about books together. Books connect us whether we're meeting at the annual TLA Conference, or here in this digital space.
Want to learn more about the hottest upcoming books that will drive your holds lists and get access to exclusive giveaways, excerpt samplers, programming tips, and much more? Click to sign up for the PRH Library Marketing eNewsletter.
---
Our Authors Send Special Messages to Texas Librarians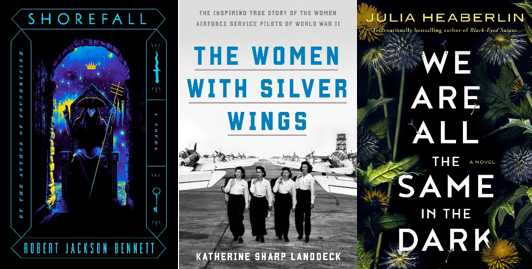 Authors planning to attend the TLA Conference were disappointed that they couldn't see ya'll in person and have sent video messages especially for you!
Click to Watch the Videos from Katherine Sharp Landdeck, Julia Heaberlin, and Robert Jackson Bennett.
Request eGalleys of These Titles and More.
---
Featured eGalleys

From books set in Texas to diverse reads, adult books for teens to book club reads, request eGalleys of the hottest books in these categories.
Click for Books with a Texas Connection, Adult Books for Teens/YA Crossover, Book Club Titles, and Diverse Reads.
Watch Quan Barry, Author of We Ride Upon Sticks, Speak to Greenwich Public Library.
Click for our Book Club Brochures and Book Club Kits.
Watch One World Ideas x Action and The Apollo Theater Presents Ta-Nehisi Coates and Heather McGhee.
---
Congrats to the Books on the 2020 Lariat List!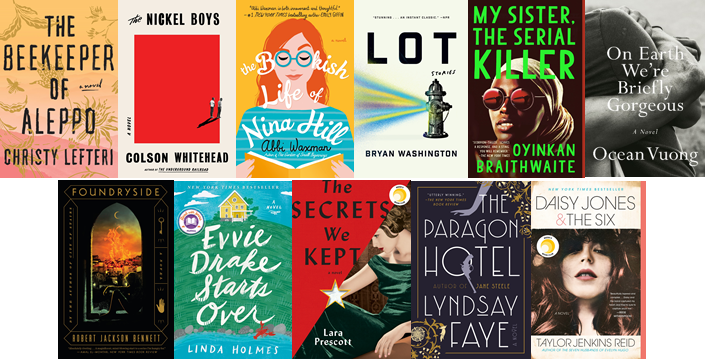 The goal of the Lariat Adult Fiction Reading List is to highlight outstanding fiction that is "simply a pleasure to read." Here are the Penguin Random House titles selected by a nine-member committee of TLA librarians for the 2020 Lariat Reading List.
Click to Explore the Lariat Adult Fiction Reading List.
---
Penguin Random House Libros en Español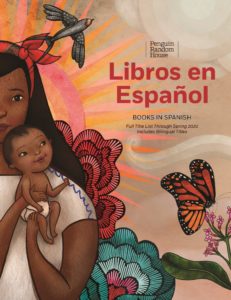 We're excited to share the latest Libros en Español catalog featuring fiction, nonfiction, and poetry books in Spanish, including bilingual titles, for adults, teens, and children.
Click to View the PRH Libros en Español Spring 2020 Catalog.
Click to View the Titles in the Spring 2020 Catalog on Edelweiss.
Click for eBook and Audiobook Information of the Titles in the Spring 2020 Catalog.
---
Digital Resources for Libraries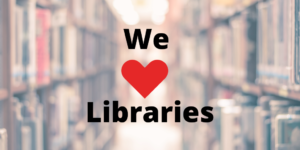 Though your doors may be closed, we know you never stop helping your patrons. We are here to make things a little easier for you in these uncertain times, with a large number of digital resources for you to share with your patrons. From our weekly webinar series to a temporary open license for online storytime and read-aloud videos and events, book club brochures and excerpt samplers to a weekly Twitter chat, we hope these resources can be a lifeline for you and your patrons.
You can also communicate with us virtually! Follow us on Facebook, Instagram, and Twitter where we will continue to share news about the hottest upcoming books and additional resources. Our YouTube page has a number of author videos while our website is another great place to discover new titles and continue your readers' advisory.
Click to Learn More About Our Digital Resources.
---
Audiobook Resources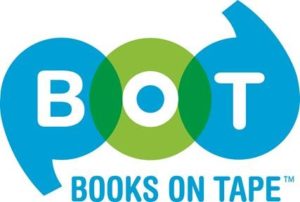 Visit BooksonTape.com for audiobook collection ideas for all ages and to listen to clips. In addition to audio info for the titles in this newsletter, don't miss:
o   Listen to Standout Kids Titles on the Texas Bluebonnet Award List
o  3 Phenomenal Listens from the 2020 Lone Star Reading List
o   Texas Monthly on audio! In partnership with Texas Monthly, selected nationally recognized features are now available as audio downloads. Click here to see the list.
Click to Visit BooksonTape.com for More.
---