Eager to spread more of the library love? Tune into the This Is the Author podcast two-part special to hear from some of your favorite authors and familiar voices speak to why they love libraries!
National Library Week Podcast Special, Part I: In this special episode of our podcast This Is the Author, we're celebrating #NationalLibraryWeek by asking authors to speak to some of their favorite library memories. Listen to Rebecca Solnit, Sarah Urist Green, Samantha Irby, Erin Lee Carr, Deepak Chopra, Janice Kaplan, Wendelin Van Draanen, Carolina de Robertis, and David Levithan highlight the wonderful opportunities that both libraries and librarians provide to the individual and the community as a whole.
National Library Week Podcast Special, Part 2: In this second installment of our #NationalLibraryWeek special on This Is the Author, we asked some of our authors to share some of their fondest library memories. Listen to John Von Sothen, Glennon Doyle, Lee Hatley Carter, Emilie Pine, Ali Wong, Richard Russo, Terry McMillan, and Pablo Cartaya as they share anecdotes about their experiences as children within the library space, as well as stories about how they are creating memories with their own children in the library.
Click to Listen to This is the Author's National Library Week Episodes.
Click to Download Social Assets Featuring Quotes from Your Favorite Authors.
Subscribe and listen now on: Apple Podcasts | Stitcher | TuneIn | Spotify | Soundcloud | or download the Volumes app
Want more library content? Click here to subscribe to our weekly newsletter to discover the hottest upcoming books that will drive your holds lists and get access to exclusive giveaways, excerpt samplers, programming tips, and much more!
---
We're also so excited to share this gratitude jar with you. To help us celebrate National Library Week, we asked patrons to share why they are grateful for the libraries in their life. Over 850 patrons responded and we filled this gratitude jar with the words they used to describe what makes libraries special to them.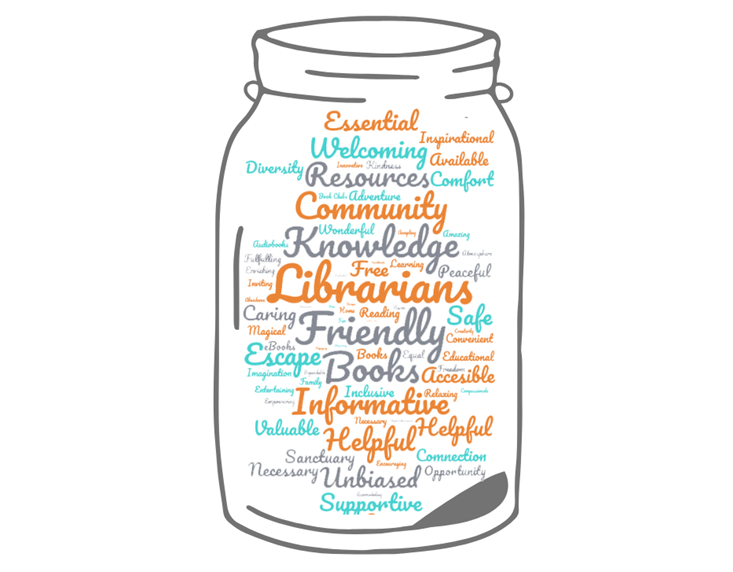 ---