What's the deal with being stuck at home?
We could all use some laughter in our lives right now so share these funny books by funny people with your patrons.
Click for More Books to Bring Good Cheer to Your Patrons.
---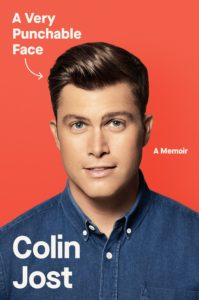 A Very Punchable Face by Colin Jost
In these hilarious essays, the Saturday Night Live head writer and Weekend Update co-anchor learns how to take a beating. Told with a healthy dose of self-deprecation, A Very Punchable Face reveals the brilliant mind behind some of the dumbest sketches on television, and lays bare the heart and humor of a hardworking guy—with a face you can't help but want to punch.
Click for Audiobook Information.
---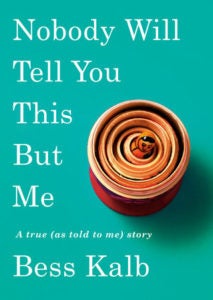 Nobody Will Tell You This But Me by Bess Kalb
Bess Kalb, Emmy-nominated TV writer and New Yorker contributor, saved every voicemail her grandmother Bobby Bell ever left her. Bobby was a force—irrepressible, glamorous, unapologetically opinionated. Bobby doted on Bess; Bess adored Bobby. Then, at ninety, Bobby died. But in this debut memoir, Bobby is speaking to Bess once more, in a voice as passionate as it ever was in life.
"Comic lines as good as in any movie, and pathos as deep as in any novel" —Mike Birbiglia
Click for Audiobook Information.
---
Ali Wong's hilarious and heartfelt letters to her daughters (the two she put to work while they were still in utero), covering everything they need to know in life, like the unpleasant details of dating, how to be a working mom in a male-dominated profession, and how she trapped their dad.
Click for Audiobook Information.
---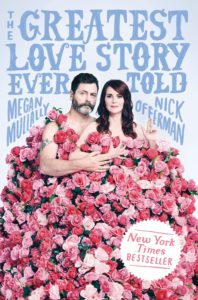 The Greatest Love Story Ever Told by Megan Mullally and Nick Offerman
Megan Mullally and Nick Offerman reveal the full story behind their epic romance—presented in a series of intimate conversations between the couple, including photos, anecdotes, and the occasional puzzle.
Click for Audiobook Information.
---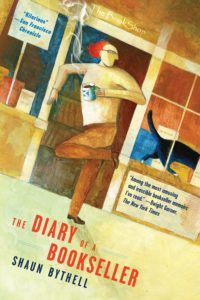 The Diary of a Bookseller by Shaun Bythell
The funny and fascinating memoir of Shaun Bythell's experiences at the helm of The Bookshop, Scotland's largest second hand bookstore—and the delightfully unusual staff members, eccentric customers, odd townsfolk, and surreal buying trips that make up his life there.
"Among the most irascible and amusing bookseller memoirs I've read."—Dwight Garner, New York Times
---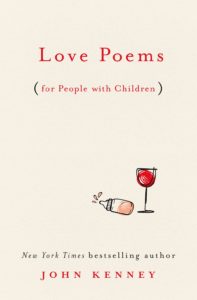 Love Poems for People with Children by John Kenney
In the spirit of his wildly popular New Yorker pieces and the New York Times bestseller Love Poems for Married People, Thurber-prize winner John Kenney presents a hilarious new collection of poetry for people with children. Between back to school shopping, summer vacations that never end, the awkwardness of puberty, the inevitable post-college moving back in, and more, a parent's job is never done, whether they like it or not.
Click for Audiobook Information.
---