From a book about how to avoid burnout to inspiring stories by entrepreneurs, these titles will help you and your patrons take on the workplace and really be the world's best boss.
Click for More Books to Take on the Workplace.
---
For Advice from the Bestselling Authors Behind Designing Your Life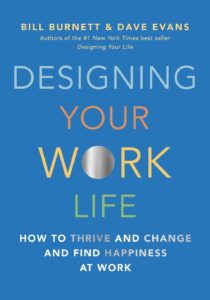 Designing Your Work Life: How to Thrive and Change and Find Happiness at Work by Bill Burnett and Dave Evans
From the #1 New York Times bestselling comes a job-changing, outlook-changing, life-changing book that shows us how to transform our work lives and create a dream job that is meaningful without necessarily changing the job we have.
Watch a Video on How to Quit Well.
Watch a Video on How to Redesign Your Work.
---
For an Inspirational Story of a Small Family Farm Turned Billion-Dollar Business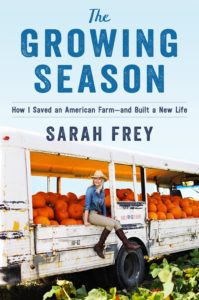 The Growing Season: How I Saved an American Farm–and Built a New Life by Sarah Frey
One woman's tenacious journey to escape poverty and create a billion-dollar farming business—without ever leaving the land she loved. For fans of Hillbilly Elegy and Educated.
Request an eGalley on Edelweiss.
Request an eGalley on NetGalley.
---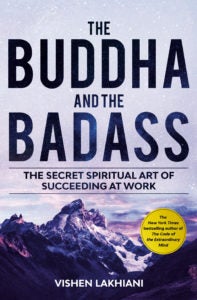 For Spiritual Guidance 
The Buddha and the Badass by Vishen Lakhiani
Forget hustling. This book will disrupt your deeply held beliefs about work, success, and, indeed, life. Author of the New York Times bestseller The Code of the Extraordinary Mind and founder of Mindvalley, Vishen Lakhiani has turned his own life and company into his research lab. He's codified everything he's learned into the how-to steps in this book. The Buddha and the Badass teaches you how to master your work and your life.
Request an eGalley on Netgalley.
---
For Tips on How to Reinvent Yourself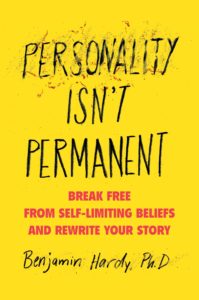 Personality Isn't Permanent: Break Free from Self-Limiting Beliefs and Rewrite Your Story by Benjamin Hardy
Psychologist and bestselling author Benjamin Hardy, PhD, debunks the pervasive myths about personality that prevent us from learning—and provides bold strategies for personal transformation.
Request an eGalley on NetGalley.
---
For a Coming-of-Age Story
Girl Decoded: A Scientist's Quest to Reclaim Our Humanity by Bringing Emotional Intelligence to Technology by Rana el Kaliouby and Carol Colman
In a captivating memoir, an Egyptian American visionary and scientist provides an intimate view of her personal transformation as she follows her calling—to humanize our technology and how we connect with one another.
"A vivid coming-of-age story and a call to each of us to be more mindful and compassionate when we interact online."—Arianna Huffington
Click to Download a Book Club Kit.
Request an eGalley on Edelweiss.
Request an eGalley on NetGalley.
---
For an Eye-Opening Look at the True Nature of Power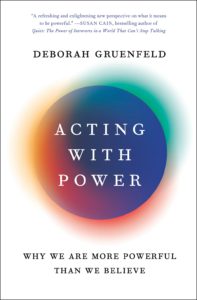 Acting with Power: Why We Are More Powerful Than We Believe by Deborah Gruenfeld
n a book based on her popular class at Stanford's Graduate School of Business, Gruenfeld reveals what we get wrong about power: why we have more than we believe, and how we can learn to use the power we have, better, by borrowing from the techniques of actors.
Request an eGalley on Edelweiss.
Request an eGalley on NetGalley.
---
For a Guide to Feeling Good About Sharing Your Accomplishments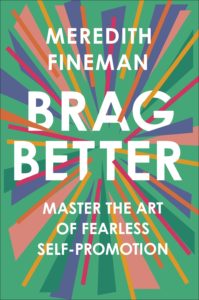 Brag Better: Master the Art of Fearless Self-Promotion by Meredith Fineman
This effortless and unapologetic approach to self-promotion will manage your anxiety and allow you to champion yourself.
Request an eGalley on NetGalley.
---
For the Tools to Build a Culture Where Introverts Can Thrive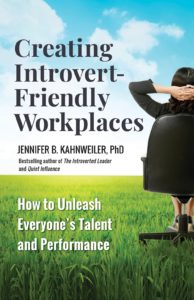 Creating an Introvert-Friendly Workplace: How to Unleash Everyone's Talent and Performance by Jennifer B. Kahnweiler, PhD
In Creating Introvert-Friendly Workplaces, Jennifer Kahnweiler offers a road map for everyone in the workplace—including leaders, human resource managers, and team members—to create inclusive, introvert-friendly cultures.
---
For Learning How to Avoid Burnout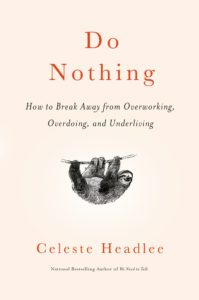 Do Nothing: How to Break Away from Overworking, Overdoing, and Underliving by Celeste Headlee
We work feverishly to make ourselves happy. So why are we so miserable? In Do Nothing, award-winning journalist Celeste Headlee illuminates a new path ahead, seeking to institute a global shift in our thinking so we can stop sabotaging our well-being, put work aside, and start living instead of doing.
Click to Request an ARC of Do Nothing by Bestselling Author Celeste Headlee!
Click to Download the Book Club Kit.
Click to Read Celeste Headlee's Piece on How Librains Can Avoid Burnout.