Though your doors may be closed, we know you never stop helping your patrons. We are here to make things a little easier for you in these uncertain times, with a large number of digital resources for you to share with your patrons. From book club brochures to videos for storytime, we hope these resources can be a lifeline for you and your patrons.
You can also communicate with us virtually! Follow us on Facebook, Instagram, and Twitter where we will continue to share news about the hottest upcoming books and additional resources. Our YouTube page has a number of author videos while our website is another great place to discover new titles and continue your readers' advisory.
Are there any additional resources you'd like us to provide?
Click here to let us know!
---
Resources for Building Your Digital Collection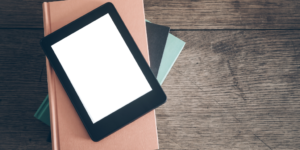 Penguin Random House is discounting the prices of the eBook and audiobook titles sold through wholesalers to public libraries and schools. This discounting begins immediately and will be in effect for a 90-day period. Additionally, we are expanding our terms of sale to include alternative models including pay-per-circ. Please check with your preferred wholesaler for details.
Remember, librarians can also access eGalleys for free using Edelweiss and NetGalley.
---
Don't Miss Our Morning Book Buzz Every Wednesday at 11am ET!
Join us for our Morning Book Buzz every Wednesday at 11am ET. We'll chat about the books we've been reading, what's coming soon, and our digital resources available to help librarians and patrons stay connected. Follow along on Twitter using #PRHMorningBuzz. You bring the coffee, we bring the books!
Click to Register for Our Next Morning Book Buzz!
---
Resources for Continuing Readers' Advisory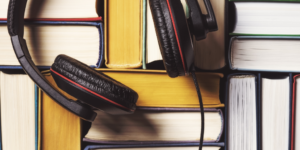 As we all navigate this time of uncertainty, we hope you can lean on us and our resources to help you to continue your readers' advisory work. Here are some wonderful ways to keep yourself informed:
• Digital Samplers: We have a number of digital excerpt samplers that you can dip into to discover debut authors and new titles from your favorite authors.
• Podcasts: There are a number of great bookish podcasts out there. Our favorites include Penguin Random House Audio's This Is The Author, OverDrive's Professional Book Nerds, Penguin Random House's Books Connect Us, and Read It Forward's The Adaptables, and here is a list of 13 must-hear librarian podcasts.
---
Resources for Virtual Book Groups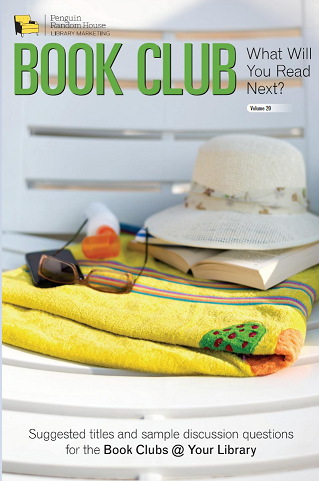 Take your book clubs online with our helpful digital resources for reading groups! Access our Book Club Brochures and Book Club Kits for title selections for all types of book clubs, discussion questions, author Q&As, themed recipes, and more. You can also join First Look Book Club, a daily newsletter featuring excerpts from the hottest new titles.
---
Temporary Open License for Online Story Time and Classroom Read-Aloud Videos and Live Events

Penguin Random House is permitting librarians to create and share story time and read-aloud videos and live events using our titles, in accordance with specific guidelines.
Click to Learn More About the Temporary Open Access Permission that Penguin Random House is Extending to Librarians.
---
More Resources for Parents and Caregivers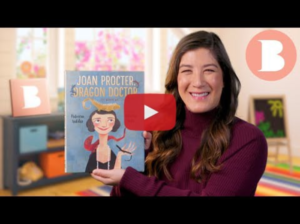 You can also help patrons entertain and educate young readers with resources from Brightly, an online platform that provides tools for parents, educators, and caregivers—such as tips and advice, book recommendations, Brightly Storytime, which features read-aloud and flip along videos, and more—to keep kids connected to books through every age & stage of life.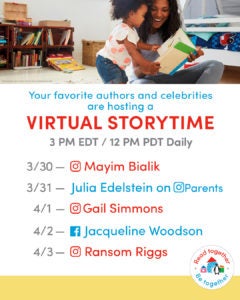 Tune in for #ReadTogetherBeTogether virtual storytime every weekday at 3:00pm EST/12:00pm PST to hear a new picture book read live on the featured reader's social account. The line-up changes each week and features incredible authors such as B.J. Novak, Misty Copeland, Scott Kelly, Jacqueline Woodson, Ransom Riggs, Tiffani Thiessen, Mayim Bialik, and many more! Click here to learn more.
Additional resources include:
• Kids in the Kitchen with America's Test Kitchen: Get your kids into the kitchen with America's Test Kitchen's weekly resources to help kids learn in the kitchen—and make something delicious along the way. You can also listen to America's Test Kitchen's Kids Podcast, which comes out three times each week.
• Code with No Starch: The publisher is offering a Humble Bundle coding starter kit. Though designed with kids in mind, this bundle of ebooks is the perfect first step for anyone ready to jump into the world of coding!
• DC Comics Kids Camp: With DC Kids Camp, kids will learn how to draw their favorite DC Super Heroes, gain inspiration and skills to make their own comics, and unlock their creativity with fun, off-the-wall how-to videos like draw-alongs with Agnes Garbowska (DC Super Hero Girls), origami tutorials with Gene Luen Yang (Superman Smashes the Klan), make-your-own Green Lantern ring demonstrations with Minh Lê (Green Lantern: Legacy), and many more captivating activities! Tune in to the DC Kids Twitter and Instagram pages for kid-friendly activity kits, graphic novel previews, interactive author and artist videos, and more.
• Virtual Readings with Seven Stories Press: Authors from Seven Stories Press have performed virtual readings of their books including Lucia Caistor (The Lizard), Hal Schrieve (Out of Salem), Rebecca Stefoff (A Young People's History of the United States), and Martha Gonzales (A de Activista). There will be more forthcoming kid readings coming from Patrice Veccione (My Shouting, Shattered, Whispering Voice), Andri Magnason, Susan Robeson, Ariel Dorfman, Innosanto Nagara, Cory Silverberg, Tamara Bower, James Lecesne, and more.
• Resources from Quirk Books: Quirk has resources of teachers, librarians, parents, and kids! Site visitors can find videos, reading guides, and more here.
---
Join Our #Read20in20 Reading Challenge to Read More and Stay Connected!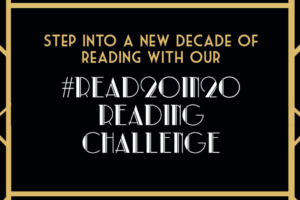 The Borrow.Read.Repeat. #Read20in20 Reading Challenge is designed to encourage readers of all stripes—the occasional reader who wants to read 20 books by the end of the year, the voracious reader who wants to read 20 books a month, the reader who wants to explore new genres, and the reader who wants to finally tackle the classics. Let us help you usher in a new decade of reading!
Click for More Information About our #Read20in20 Reading Challenge.
Check Out Our Themed Reading Challenges.
Click and sign up to hear more about our Reading Challenges.
Stay connected with the reading community and join the #Read20in20 Facebook Group to chat with other readers about the challenges, the books, and to track your progress.
---
Join Us for #AskaLibrarian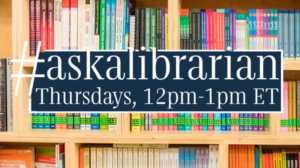 Love to advise your patrons on what they should read next? Join us on Twitter every Thursday from 12-1pm ET to engage with patrons using #AskaLibrarian. This is a great opportunity for you to do what you do best while growing your social footprint and awareness.
See you there!