Ever wonder what Jim, Pam, Dwight, Michael, and the other Dunder Mifflin employees would read in their spare time? From a book about cats for Angela to crossword compilations for Stanley, these picks will have you saying "that's what she read."
Want even more Office fun? Enter to win the ultimate fan bundle featuring copies of the upcoming and recently published books The Office and Inside Dunder Mifflin, a 2020 Calendar of The Office Characters, The Office World's Best Boss Dunder Mifflin Ceramic Mug, Dunder Cards—the Full The Office TV Show Card Game, and a Shrute Farms Tee.

---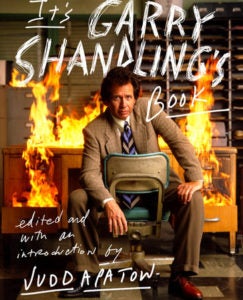 For Michael:
"Would I rather be feared or loved? Easy. Both. I want people to be afraid of how much they love me." –Michael Scott
It's Garry Shandling's Book Edited by Judd Apatow
Though Michael may think of himself as a comedian, he should probably take some pointers from one of the greats. From Judd Apatow comes an intimate portrait of his mentor, the legendary stand-up comic and star of The Larry Sanders Show, with never-before-seen journal entries and photos, as well as new contributions by fellow comedians and writers.
---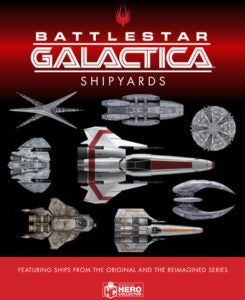 For Dwight:
"When someone smiles at me, all I see is a chimpanzee begging for its life." –Dwight Schrute
The Ships of Battlestar Galactica by Jo Bourne, Neil Kelly, Richard Mead, and Alice Peebles
This book would be on permanent display at Schrute Farms. The Ships of Battlestar Galactica is an encyclopedia of the ships from the Battlestar Galactica universe. Spanning three TV series: the original from 1978, the reimagined series from 2003, and the 10-part web series from 2012, this book features ships from the time of the First Cylon War to the stealth craft Blackbird from After The Fall.
---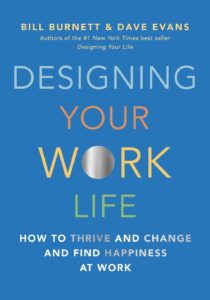 For Jim:
"Yeah and, uh, it is not a good time for me to lose my job since I have some pretty big long-term plans in my personal life with Pam that I'd like her parents to be psyched about. So, I am about to do something very bold in this job that I've never done before: try." –Jim Halpert
Designing Your Work Life: How to Thrive and Change and Find Happiness at Work by Bill Burnett and Dave Evans
If Jim is looking to take his career to the next level without leaving his Duner Mifflin home, this is the book for him. From the #1 New York Times bestselling comes a job-changing, outlook-changing, life-changing book that shows us how to transform our work lives and create a dream job that is meaningful without necessarily changing the job we have.
---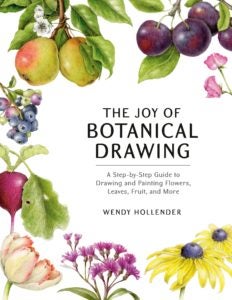 For Pam:
"There's a lot of beauty in ordinary things. Isn't that kind of the point?" –Pam Beesly
The Joy of Botanical Drawing: A Step-by-Step Guide to Drawing and Painting Flowers, Leaves, Fruit, and More by Wendy Hollender
Pam could use this book to create more beautiful art to adorn the walls of the Dunder Mifflin Scranton branch. A gorgeous, easy-to-follow, and inspiring guide to stunningly realistic botanical drawing that covers everything you need to draw our natural world.
---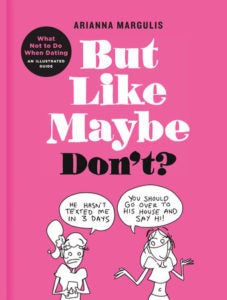 For Kelly:
"If I was you, I would just like, freak out and get really drunk, and then tell someone I was pregnant." –Kelly Kapoor
But Like Maybe Don't?: What Not to Do When Dating: An Illustrated Guide by Arianna Margulis
Kelly would totally follow the But Like Maybe Instagram . . . and ignore all the good advice. The creator of the Instagram sensation takes us on an illustrated journey through her worst dating mistakes—a hilarious, hopeful guide to what you need to get wrong in love before you get it right.
---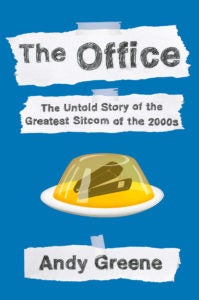 For the Fans:
The Office: The Untold Story of the Greatest Sitcom of the 2000s: An Oral History by Andy Greene
The untold stories behind The Office, one of the most iconic television shows of the twenty-first century, told by its creators, writers, and actors. Hilarious, heartwarming, and revelatory, The Office gives fans and pop culture buffs a front-row seat to the phenomenal sequence of events that launched The Office into wild popularity, changing the face of television and how we all see our office lives for decades to come