Want to Get Your Patrons Excited About Reading More in 2020?
Join our #Read20in20 Reading Challenge!
Year after year, one of the top New Year's Resolutions is to read more. This year, let us help you usher in a new decade of reading and help your patrons reach their reading goals.
The Borrow.Read.Repeat. #Read20in20 Reading Challenge is designed to help readers of all stripes–the occasional reader who wants to reach 20 books by the end of the year, the voracious reader who wants to read 20 books a month, the reader who wants to explore new genres, and the reader who wants new suggestions in a category he or she already loves.
Click and sign up to hear more about our Reading Challenges, and to get additional suggestions and materials to help promote.
And keep the conversation going with your patrons by sharing and joining our #Read20in20 Facebook Group to chat with other readers about the challenges, the books, and to track your progress.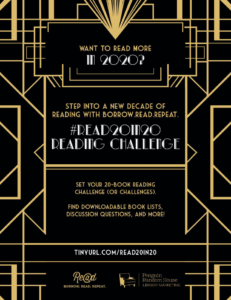 Download Our Reading Challenge Poster to Display in Your Library
---
Print and Share Our #Read20in20 Reading Challenges By Theme
Reading Challenge: Fierce Females
Celebrate the 100th Anniversary of the passage of the 19th Amendment by reading 20 books by and about amazing women.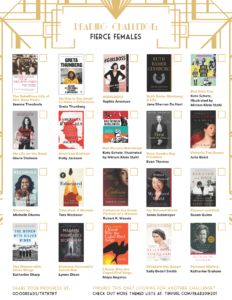 Reading Challenge: Debut Fiction
Discover 20 hot new voices in fiction, and you can say you knew them when!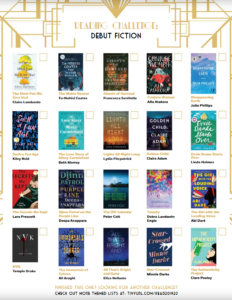 Reading Challenge: Celebrate Diverse Voices
Celebrate our diverse and multicultural world with this collection of fiction and nonfiction that will help you see things from a different perspective.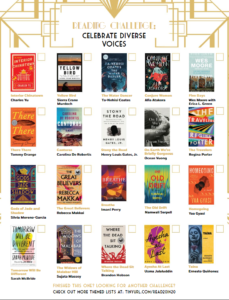 Reading Challenge: Biography & Memoir 
Take a deep dive into the lives of fascinating figures—from famous world leaders to music icons to individual tales of personal triumph.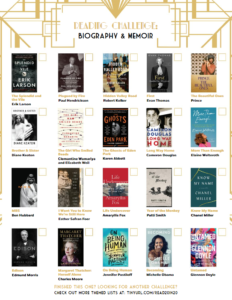 Reading Challenge: Page to Screen 
This year, vow to read the book before you sit down with the popcorn to watch.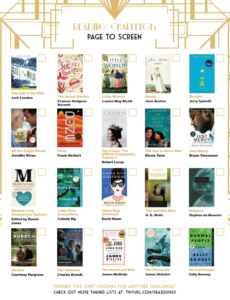 Reading Challenge: The Classics
Read or re-read the books on this list of literary masterpieces.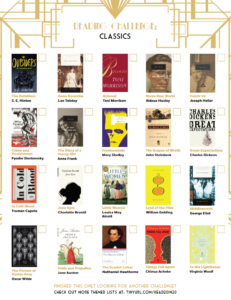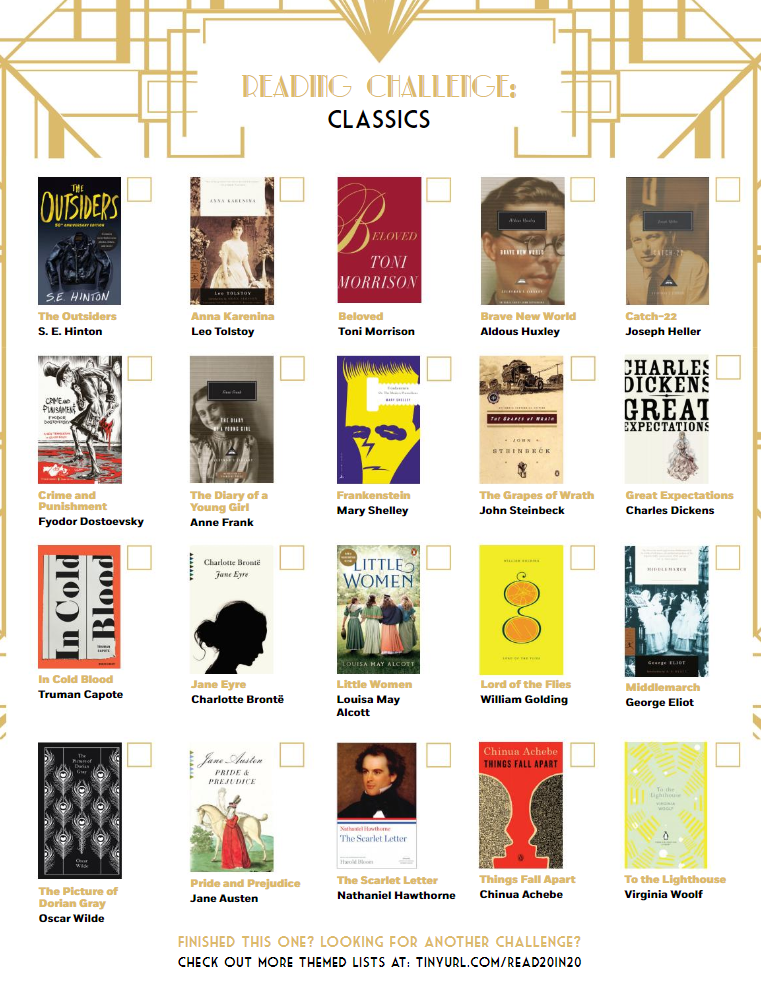 Reading Challenge: Mysteries & Thrillers
From Crime Thrillers to Police Procedurals to Psychological Thrillers, uncover 20 different kinds of mysteries.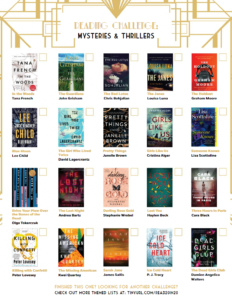 Reading Challenge: Books for Foodies
Expand your palate with a collection of 20 memoirs and novels perfect for the food lover.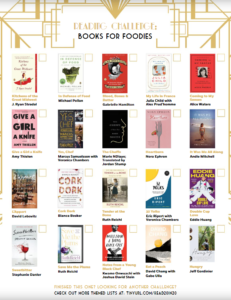 Reading Challenge: Graphic Novels
From Pulitzer-Prize winning works to comics to pop culture crazes, these 20 graphic novels will appeal to all kinds of readers.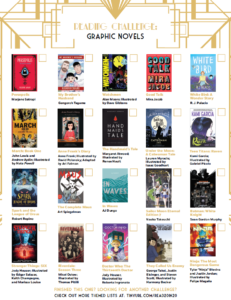 Reading Challenge: Dip In to New Genres
Looking to expand your reading repertoire? Test out 20 different genres—from Fantasy to Self-Help and Business to Women's Fiction.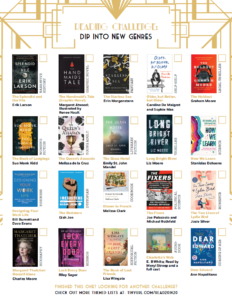 Reading Challenge: Louis L'Amour and The Western
Rediscover the adventure of the American West in the works for Louis L'Amour.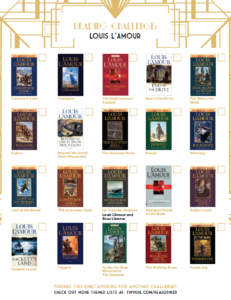 Reading Challenge: Libros en Español
Dip into a collection of 20 books published in Spanish—perfect for the native speaker or the reader who is eager to read in a different language.