Whether you're looking for diversity, romance, or the next big read, here you'll find something for every kind of book club.
---
For Book Clubs Looking for the Next Big Read: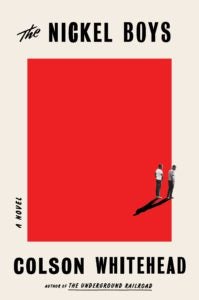 The Nickel Boys by Colson Whitehead
In this bravura follow-up to the Pulitzer Prize, and National Book Award-winning #1 New York Times bestseller The Underground Railroad, Colson Whitehead brilliantly dramatizes another strand of American history through the story of two boys sentenced to a hellish reform school in Jim Crow-era Florida.
As the Civil Rights movement begins to reach the black enclave of Frenchtown in segregated Tallahassee, Elwood Curtis takes the words of Dr. Martin Luther King to heart: He is "as good as anyone." Abandoned by his parents, but kept on the straight and narrow by his grandmother, Elwood is about to enroll in the local black college. But for a black boy in the Jim Crow South of the early 1960s, one innocent mistake is enough to destroy the future. Elwood is sentenced to a juvenile reformatory called the Nickel Academy.
The Nickel Academy is a grotesque chamber of horrors where the sadistic staff beats and sexually abuses the students, corrupt officials and locals steal food and supplies, and any boy who resists is likely to disappear "out back." Stunned to find himself in such a vicious environment, Elwood tries to hold onto Dr. King's ringing assertion "Throw us in jail and we will still love you."
The tension between Elwood's ideals and Turner's skepticism leads to a decision whose repercussions will echo down the decades. Formed in the crucible of the evils Jim Crow wrought, the boys' fates will be determined by what they endured at the Nickel Academy.
Listen to a Clip from the Audio Book.
---
For Book Clubs Looking for a Touch of Romance: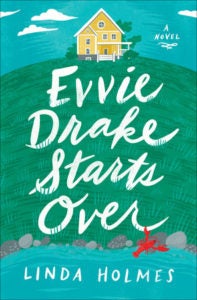 Evvie Drake Starts Over by Linda Holmes
From the host of NPR's Pop Culture Happy Hour podcast comes a heartfelt debut about the unlikely relationship between a young woman who's lost her husband and a major league pitcher who's lost his game.
This week, Jenna Bush Hager announced Evvie Drake Starts Over as the #ReadWithJenna July Book Club Pick!
Click to watch the announcement.
In a sleepy seaside town in Maine, recently widowed Eveleth "Evvie" Drake rarely leaves her large, painfully empty house nearly a year after her husband's death in a car crash. Everyone in town, even her best friend, Andy, thinks grief keeps her locked inside, and Evvie doesn't correct them.
Meanwhile, in New York City, Dean Tenney, former Major League pitcher and Andy's childhood best friend, is wrestling with what miserable athletes living out their worst nightmares call the "yips": he can't throw straight anymore, and, even worse, he can't figure out why. As the media storm heats up, an invitation from Andy to stay in Maine seems like the perfect chance to hit the reset button on Dean's future.
When he moves into an apartment at the back of Evvie's house, the two make a deal: Dean won't ask about Evvie's late husband, and Evvie won't ask about Dean's baseball career. Rules, though, have a funny way of being broken—and what starts as an unexpected friendship soon turns into something more. To move forward, Evvie and Dean will have to reckon with their pasts—the friendships they've damaged, the secrets they've kept—but in life, as in baseball, there's always a chance—up until the last out.
Click for a Q&A with the Author.
Listen to a Clip from the Audio Book.
---
For Book Clubs Seeking a New Literary Voice: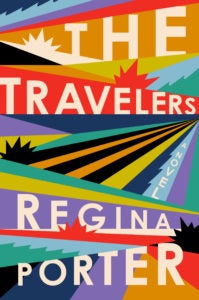 The Travelers by Regina Porter
With piercing humor, exacting dialogue, and a beautiful sense of place, Regina Porter's debut is both an intimate family portrait and a sweeping exploration of what it means to be American today.
Meet James Samuel Vincent, an affluent Manhattan attorney who shirks his modest Irish American background but hews to his father's meandering ways. James muddles through a topsy-turvy relationship with his son, Rufus, which is further complicated when Rufus marries Claudia Christie.
Claudia's mother—Agnes Miller Christie—is a beautiful African American woman who survives a chance encounter on a Georgia road that propels her into a new life in the Bronx. Soon after, her husband, Eddie Christie, is called to duty on an air craft carrier in Vietnam, where Tom Stoppard's play "Rosencrantz and Guildenstern Are Dead" becomes Eddie's life anchor, as he grapples with mounting racial tensions on the ship and counts the days until he will see Agnes again.
These unforgettable characters' lives intersect with a cast of lovers and friends—the unapologetic black lesbian who finds her groove in 1970s Berlin; a moving man stranded in Portsmouth, New Hampshire, during a Thanksgiving storm; two half-brothers who meet as adults in a crayon factory; and a Coney Island waitress whose Prince Charming is too good to be true.
Listen to a Clip of the Audio Book.
---
For Book Clubs Looking for a Vibrant Historical Novel: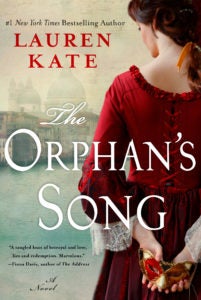 The Orphan's Song by Lauren Kate
The historical adult debut novel by # 1 New York Times bestselling author Lauren Kate, The Orphan's Song is a sweeping love story about family and music—and the secrets each hold—that follows the intertwined fates of two Venetian orphans.
Venice, 1736. When fate brings Violetta and Mino together on the roof of the Hospital of the Incurables, they form a connection that will change their lives forever. Both are orphans at the Incurables, dreaming of escape. But when the resident Maestro notices Violetta's voice, she is selected for the Incurables' world famous coro, and must sign an oath never to sing beyond its church doors.
After a declaration of love ends in heartbreak, Mino flees the Incurables in search of his family. Known as the "city of masks," Venice is full of secrets, and Mino is certain one will lead to his long-lost mother. Without him, the walls close in on Violetta and she begins a dangerous and forbidden nightlife, hoping her voice can secure her freedom. But neither finds what they are looking for, until a haunting memory Violetta has suppressed since childhood leads them to a shocking confrontation.
Listen to a Clip from the Audio Book.
---
For Book Clubs That Loved The Time Traveler's Wife: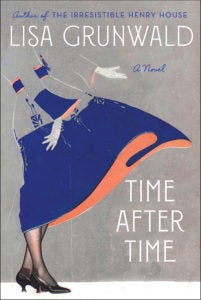 Time After Time by Lisa Grunwald
A magical love story, inspired by the legend of a woman who vanished from Grand Central Terminal, sweeps readers from the 1920s to World War II and beyond.
On a clear December morning in 1937, at the famous gold clock in Grand Central Terminal, Joe Reynolds, a hardworking railroad man from Queens, meets a vibrant young woman who seems mysteriously out of place. Nora Lansing is a Manhattan socialite whose flapper clothing, pearl earrings, and talk of the Roaring Twenties don't seem to match the bleak mood of Depression-era New York. Captivated by Nora from her first electric touch, Joe despairs when he tries to walk her home and she disappears. Finding her again—and again—will become the focus of his love and his life.
Nora, a fiercely independent aspiring artist, is shocked to find she's somehow been trapped, her presence in the terminal governed by rules she cannot fathom. It isn't until she meets Joe that she begins to understand the effect that time is having on her, and the possible connections to the workings of Grand Central and the solar phenomenon known as Manhattanhenge, when the sun rises or sets between the city's skyscrapers, aligned perfectly with the streets below.
As thousands of visitors pass under the famous celestial blue ceiling each day, Joe and Nora create a life unlike any they could have imagined. With infinite love in a finite space, they take full advantage of the "Terminal City" within a city, dining at the Oyster Bar, visiting the Whispering Gallery, and making a home at the Biltmore Hotel. But when the construction of another landmark threatens their future, Nora and Joe are forced to test the limits of freedom and love.
Listen to a Clip from the Audio Book.
Click to Watch Lisa Speak to Librarians.
---
For Janeite Book Clubs: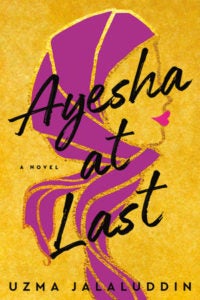 Ayesha At Last by Uzma Jalaluddin
A modern-day Muslim Pride and Prejudice for a new generation of love.
Ayesha Shamsi has a lot going on. Her dreams of being a poet have been set aside for a teaching job so she can pay off her debts to her wealthy uncle. She lives with her boisterous Muslim family and is always being reminded that her flighty younger cousin, Hafsa, is close to rejecting her one hundredth marriage proposal. Though Ayesha is lonely, she doesn't want an arranged marriage. Then she meets Khalid, who is just as smart and handsome as he is conservative and judgmental. She is irritatingly attracted to someone who looks down on her choices and who dresses like he belongs in the seventh century.
When a surprise engagement is announced between Khalid and Hafsa, Ayesha is torn between how she feels about the straightforward Khalid and the unsettling new gossip she hears about his family. Looking into the rumors, she finds she has to deal with not only what she discovers about Khalid, but also the truth she realizes about herself.
Listen to a Clip from the Audio Book.
---
For Book Clubs That Like to Uncover Dark Secrets: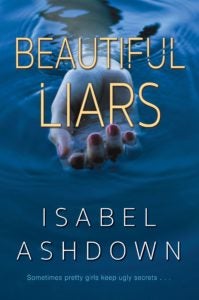 Beautiful Liars by Isabel Ashdown
A twisting, riveting story of deep friendship and dark secrets, from the author of the internationally acclaimed Little Sister.
In the photograph Martha Benn has kept for two decades, three girls lounge on the grass during a school field trip. Beside Martha, there's Liv, petite and wickedly funny, and Juliet, their unofficial leader, brave, kind, and effortlessly beautiful. Back then, they meant the world to each other. But when Juliet disappeared, the bond between Martha and Liv unraveled too.
Martha was the last known person to see Juliet alive, and she still has no idea what happened after the two said goodnight on a towpath beside London's Regent's Canal. The next day, Juliet's abandoned bicycle was discovered, but no sign of Juliet. Rumors erupted that she'd been having an affair with a married man and they'd run off together. Yet without witnesses or clues, the investigation fell apart.
Martha, now a TV celebrity preparing to host a show investigating cold cases, finally has a chance to get answers. Publicly delving into the mystery will mean exposing her past—and reconnecting with Liv, who's become barely more than a stranger. Despite their closeness, there were always secrets between them, and the little lies that best friends allow when reality is too difficult to face.
As Martha tries to piece together what happened to Juliet, she realizes that her memories of those long-ago bonds may not tell the whole story. And someone else may know more about Juliet's fate, and their friendship, than she could ever have imagined.
Look Inside to Read an Excerpt.
---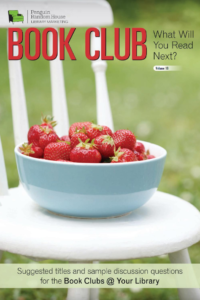 Looking for more book club reads? We're excited to present our Book Club Brochure Vol.18! From literary fiction to thrillers to memoirs to historical fiction, our new brochure has the perfect titles for your book club. Get inspired to make the most of your gatherings!
Click to Download Our Book Club Brochure Vol. 18.
Click to View All of Our Book Club Brochures.
---