From Rachel Maddow to Jim Mattis to the newest novel from Sara Shepard, author of Pretty Little Liars, these drop-in titles are sure to make a splash at your library.
---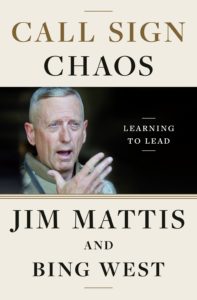 Call Sign Chaos: Learning to Lead by Jim Mattis and Bing West
A clear-eyed account of learning how to lead in a chaotic world, by General Jim Mattis—the former Secretary of Defense and one of the most formidable strategic thinkers of our time—and Bing West, a former assistant secretary of defense and combat Marine.
Click for More Information.
---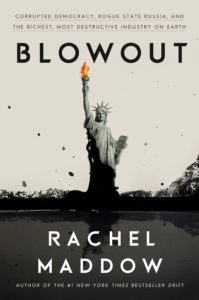 Blowout: Corrupted Democracy, Rogue State Russia, and the Richest, Most Destructive Industry on Earth by Rachel Maddow
Rachel Maddow's Blowout offers a dark, serpentine, riveting tour of the unimaginably lucrative and corrupt oil-and-gas industry. This book is a clarion call to contain the lion: to stop subsidizing the wealthiest industry on earth, to fight for transparency, and to check the influence of predatory oil executives and their enablers. The stakes have never been higher. As Maddow writes, "Democracy either wins this one or disappears."
---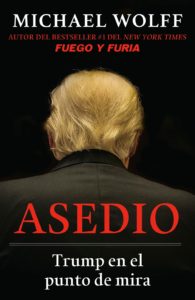 Asedio: Trump en el punto de mira by Michael Wolff
The Spanish-language edition of Siege: Trump Under Fire, the immediate sequel to Fire and Fury: Inside the Trump White House (Fuego y furia: Dentro de la Casa Blanca de Trump). With Fire and Fury, Michael Wolff defined the first phase of the Trump administration; now, in Siege (Asedio), he has written an equally essential and explosive book about a presidency that is under fire from almost every side. A stunningly fresh narrative that begins just as Trump's second year as president is getting underway and ends with the delivery of the Mueller report, Siege reveals an administration that is perpetually beleaguered by investigations and a president who is increasingly volatile, erratic, and exposed.
---
From New York Times bestselling author Virginia Kantra comes a heartwarming modern novel inspired by the timeless classic Little Women. 
The March sisters—reliable Meg, independent Jo, stylish Amy and shy Beth—have grown up to pursue their separate dreams. When Jo followed her ambitions to New York City, she never thought her career in journalism would come crashing down, leaving her struggling to stay afloat in a gig economy as a prep cook-slash-secret food blogger. Meg appears to have the life she always planned—the handsome husband, the adorable toddlers, the house in a charming subdivision. But sometimes getting everything you ever wanted isn't all it's cracked up to be…
---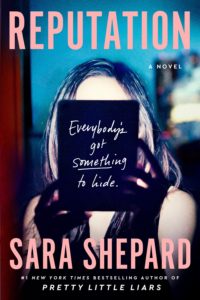 Reputation: A Novel by Sara Shepard
In this perfectly-paced new novel from Sara Shepard, the #1 New York Times bestselling author of Pretty Little Liars, the women of a tight-knit college town learn through gossip, scandal, betrayal, and even murder, who their neighbors and husbands really are. Told in multiple points of view, Reputation is full of twists, turns, and shocking reveals. It's a story of intrigue, sabotage, and the secrets we keep—and how far we go to keep them hidden. #1 bestseller Sara Shepard is at the top of her game in this brand new adult novel.
---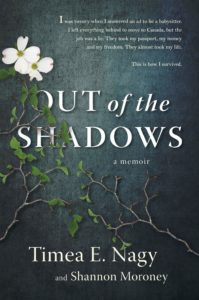 Out of the Shadows: A Memoir by Timea Nagy and Shannon Moroney
An unforgettable story of an ordinary woman in astonishing circumstances who defies the odds. Out of the Shadows is a gripping, heartbreaking and eye-opening journey deep into the underworld of human trafficking and the sex trade, told in riveting detail by one brave survivor. At once tragic and powerfully redemptive, Timea Nagy's story will stay with you long after you've read the last page.
---