From the upcoming Netflix special Brené Brown: The Call to Courage to the final season of Game of Thrones, book inspired movies and TV series are catching everyone's attention. Be sure to watch and read these much-anticipated tie-ins that are coming soon to a screen near you.
---
A Discovery of Witches by Deborah Harkness
Premieres April 7th on AMC and BBC America.
In this tale of passion and obsession, Diana Bishop, a young scholar and a descendant of witches, discovers a long-lost and enchanted alchemical manuscript, Ashmole 782, deep in Oxford's Bodleian Library. Its reappearance summons a fantastical underworld, which she navigates with her leading man, vampire geneticist Matthew Clairmont.
Harkness has created a universe to rival those of Anne Rice, Diana Gabaldon, and Elizabeth Kostova, and she adds a scholar's depth to this riveting tale of magic and suspense. The story continues in book two, Shadow of Night, and concludes with The Book of Life.
---
A Game of Thrones by George R. R. Martin
Season 8 (the final season) premieres April 14th on HBO.
Read the book that started it all . . .
Winter is coming. Such is the stern motto of House Stark, the northernmost of the fiefdoms that owe allegiance to King Robert Baratheon in far-off King's Landing Far to the north, behind the towering Wall, lie savage Wildings and worse—unnatural things relegated to myth during the centuries-long summer, but proving all too real and all too deadly in the turning of the season.
Yet a more immediate threat lurks to the south, where Jon Arryn, the Hand of the King, has died under mysterious circumstances. Now Robert is riding north to Winterfell, bringing his queen, the lovely but cold Cersei, his son, the cruel, vainglorious Prince Joffrey, and the queen's brothers Jaime and Tyrion of the powerful and wealthy House Lannister. All are heading for Winterfell and a fateful encounter that will change the course of kingdoms.
Meanwhile, across the Narrow Sea, Prince Viserys, heir of the fallen House Targaryen, which once ruled all of Westeros, schemes to reclaim the throne with an army of barbarian Dothraki—whose loyalty he will purchase in the only coin left to him: his beautiful yet innocent sister, Daenerys.
---
Daring Greatly: How the Courage to Be Vulnerable Transforms the Way We Live, Love, Parent, and Lead by Brené Brown
Don't miss the hourlong Netflix special Brené Brown: The Call to Courage, premiering April 19.
From thought leader Brené Brown, a transformative new vision for the way we lead, love, work, parent, and educate that teaches us the power of vulnerability.
Every day we experience the uncertainty, risks, and emotional exposure that define what it means to be vulnerable or to dare greatly. Based on twelve years of pioneering research, Brené Brown PhD, LMSW, dispels the cultural myth that vulnerability is weakness and argues that it is, in truth, our most accurate measure of courage.
Brown explains how vulnerability is both the core of difficult emotions like fear, grief, and disappointment, and the birthplace of love, belonging, joy, empathy, innovation, and creativity.
Daring Greatly is a practice and a powerful new vision for letting ourselves be seen.
---
Gentleman Jack: The Real Anne Lister by Anne Choma
Premieres April 22nd on HBO.
In 1834, Anne Lister made history by celebrating and recording the first ever known marriage to another woman. This is her true story.
Anne Lister was extraordinary. Fearless, charismatic and determined to explore her lesbian sexuality, she forged her own path in a society that had no language to define her. She was a landowner, an industrialist and a prolific diarist, whose output has secured her legacy as one of the most fascinating figures of the 19th century. Gentleman Jack: The Real Anne Lister follows Anne from her crumbling ancestral home in Yorkshire to the glittering courts of Denmark as she resolves to put past heartbreak behind her and find herself a wife.
---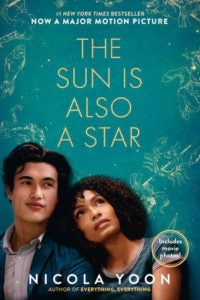 The Sun Is Also a Star by Nicola Yoon
The #1 New York Times bestseller and National Book Award Finalist from the author of Everything, Everything is soon to be a major motion picture starring Yara Shahidi and Charles Melton, in theaters May 17th.
 Natasha: I'm a girl who believes in science and facts. Not fate. Not destiny. Or dreams that will never come true. I'm definitely not the kind of girl who meets a cute boy on a crowded New York City street and falls in love with him. Not when my family is twelve hours away from being deported to Jamaica. Falling in love with him won't be my story.
Daniel: I've always been the good son, the good student, living up to my parents' high expectations. Never the poet. Or the dreamer. But when I see her, I forget about all that. Something about Natasha makes me think that fate has something much more extraordinary in store—for both of us.
---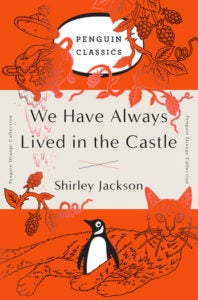 We Have Always Lived in this Castle by Shirley Jackson
In theaters May 17th.
Shirley Jackson's beloved gothic tale of a peculiar girl named Merricat and her family's dark secret.
 Taking readers deep into a labyrinth of dark neurosis, We Have Always Lived in the Castle is a deliciously unsettling novel about a perverse, isolated, and possibly murderous family and the struggle that ensues when a cousin arrives at their estate.
 Click to Watch the Movie Trailer.
---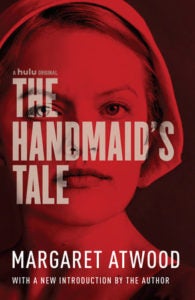 The Handmaid's Tale by Margaret Atwood
Watch the season 3 premiere June 5th on Hulu.
From the author of Alias Grace and the Maddaddam trilogy: here is the #1 New York Times bestseller and seminal work of speculative fiction, now an Emmy Award-winning Hulu series.
 Offred is a Handmaid in the Republic of Gilead. She may leave the home of the Commander and his wife once a day to walk to food markets whose signs are now pictures instead of words because women are no longer allowed to read. She must lie on her back once a month and pray that the Commander makes her pregnant, because in an age of declining births, Offred and the other Handmaids are valued only if their ovaries are viable. Offred can remember the days before, when she lived and made love with her husband Luke; when she played with and protected her daughter; when she had a job, money of her own, and access to knowledge. But all of that is gone now.
 Click to Watch Teaser Trailer.
---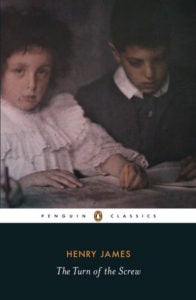 The Turn of the Screw by Henry James
The Haunting of Hill House (Bly Manor) season 2—coming in 2020.
A chilling ghost story, wrought with tantalising ambiguity.
In what Henry James called a 'trap for the unwary', The Turn of the Screw tells of a nameless young governess sent to a country house to take charge of two orphans, Miles and Flora. Unsettled by a dark foreboding of menace within the house, she soon comes to believe that something malevolent is stalking the children in her care. But is the threat to her young charges really a malign and ghostly presence or something else entirely?
Click to Watch a Teaser Trailer.
---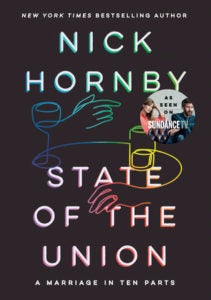 The State of the Union by Nick Hornby
The series premieres on Sundance TV on May 6, 2019.
A heartbreaking, funny, and honest look inside of a marriage falling apart and the lengths a couple would go to in order to fix it from the bestselling author of About a Boy and High Fidelity.
Tom and Louise meet in a pub before their couple's therapy appointment. Married for years, they thought they had a stable home life–until a recent incident pushed them to the brink.
Unfolding in the minutes before their weekly therapy sessions, the ten-chapter conversation that ensues is witty and moving, forcing them to look at their marriage–and, for the first time in a long time, at each other.