Click to request eGalleys of our favorite June titles, and if you love the books, please consider nominating them for LibraryReads! Remember, voting for the June list ends on May 1st.
Click to Request eGalleys of These and More June Titles.
City of Girls by Elizabeth Gilbert
From the # 1 New York Times bestselling author of Eat, Pray, Love and The Signature of All Things, a delicious novel of glamour, sex, and adventure, about a young woman discovering that you don't have to be a good girl to be a good person.
Recursion by Blake Crouch
At once a relentless pageturner and an intricate science-fiction puzzlebox about time, identity, and memory, Recursion is a thriller as only Dark Matter author Blake Crouch could imagine it—and his most ambitious, mind-boggling, irresistible work to date.
Evvie Drake Starts Over by Linda Holmes
From the host of NPR's Pop Culture Happy Hour podcast comes a heartfelt debut about the unlikely relationship between a young woman who's lost her husband and a major league pitcher who's lost his game.
The Most Fun We Ever Had by Claire Lombardo
A dazzling, multigenerational novel in which the four adult daughters of a Chicago couple—still madly in love after forty years—recklessly ignite old rivalries until a long-buried secret threatens to shatter the lives they've built.
The Spies of Shilling Lane by Jennifer Ryan
From the bestselling author of The Chilbury Ladies' Choir comes a second story set against a backdrop of WWII about a divorced (gasp!) mother who, fancying herself a Miss Marple, travels to London to "investigate" the disappearance of her daughter, discovering both herself and a second chance at love along the way.
Ayesha at Last by Uzma Jalaluddin
For readers of Jasmine Guillory and Helen Hoang, Ayesha at Last is a modern-day Muslim Pride and Prejudice for a new generation of love.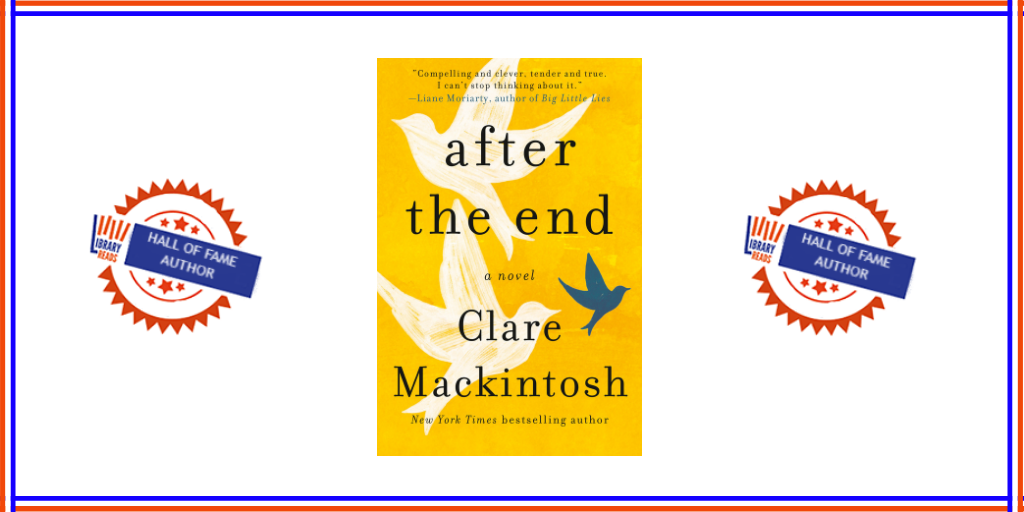 Don't forget to vote for Hall of Fame eligible titles for the June LibraryReads list, including Clare Mackintosh's After the End, a deeply moving and page-turning novel about an impossible choice—and the two paths fate could take.
For more information about the program, or to learn how to vote for your favorite upcoming books, visit LibraryReads.org. And, don't forget, voting for the June LibraryReads list ends 5/1/19!