"Every February 13th, my lady friends and I leave our husbands and our boyfriends at home, and we just come and kick it, breakfast-style. Ladies celebrating ladies. It's like Lilith Fair, minus the angst. Plus frittatas." —Leslie Knope, Parks and Recreation
This Galentine's Day, encourage your patrons to celebrate by reading these stories of female friendship.
Celebrate Galentine's Day with These Books.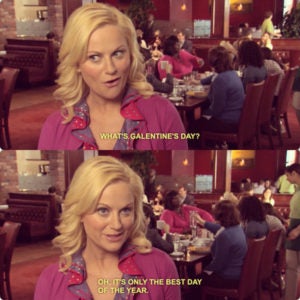 Want more content like this? Click below to subscribe to our weekly eNewsletter to discover the hottest upcoming books that will drive your holds lists and get access to exclusive giveaways, excerpt samplers, programming tips, and much more!