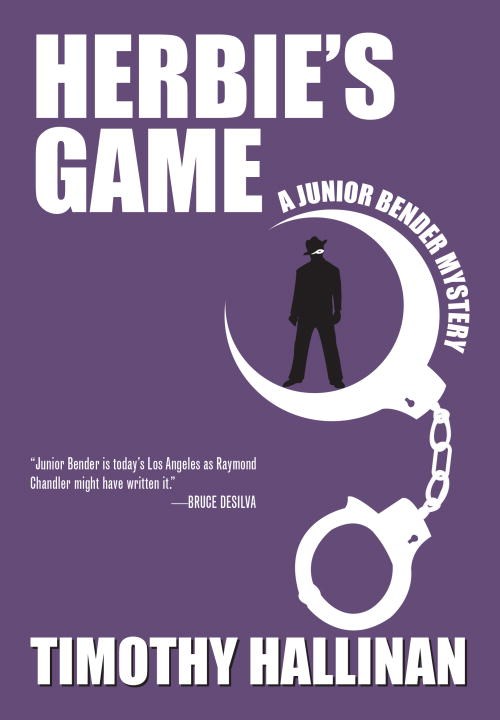 Herbie's Game (Junior Bender #4)
On sale next week!
"A laconic antihero to admire."
-Publishers Weekly
"A whirligig of a caper…Junior, drop by anytime. The valuables will be in plain sight."
-Bill Ott, Booklist
"As usual, Hallinan devotes such loving attention to a host of minor characters, all framed by Junior's deadpan narrative."
-Kirkus Reviews

Junior Bender, the clown prince of crime fiction, returns in his most hardboiled adventure yet-a tale that will take Junior Bender deep into a murderous conspiracy in present day Los Angeles and uncover an increasingly confusing legacy of his burglar-mentor, Herbie Mott, who until very recently was always one-step-ahead of just about everybody.
It's everyday business when Wattles, the San Fernando Valley's top "executive crook," sets up a hit. He establishes a chain of criminals to pass along the instructions and the money, thereby ensuring that the hitter doesn't know who hired him. Then one day Wattles finds his office safe open and a single item missing: the piece of paper on which he has written the names of the crooks in the chain. When people associated with the chain begin to pop up dead, the only person Wattles can turn to to solve his problem is Junior Bender, professional burglar and begrudging private eye for crooks.
But Junior already knows exactly who took Wattles's list: the signature is too obvious. It was Herbie Mott, Junior's burglar mentor and second father-and when Junior seeks him out to discuss the missing list, he finds Herbie very unpleasantly murdered. Junior follows the links in the chain back toward the killer, and as he does, he learns disturbing things about Herbie's hidden past. He has to ask himself how much of the life he's lived for the past twenty years has been of his own making, and how much of it was actually Herbie's game.