Today's Random Romance feature is Maggie Shipstead's ASTONISH ME. Her debut Seating Arrangements was a department favorite and went on to win the Dylan Thomas Prize and the Los Angeles Times Book Prize for First Fiction. We're exciter to share another Shipstead romance that is a gorgeously written, fiercely compelling glimpse into the demanding world of professional ballet.
Astonish Me is the irresistible story of Joan, a young American dancer who helps a Soviet ballet star, the great Arslan Rusakov, defect in 1975. A flash of fame and a passionate love affair follow. After her relationship with Arslan sours, Joan quits ballet, marries, and settles in California. But as the years pass, Joan comes to understand that ballet isn't finished with her yet, for there is no mistaking that her son Harry is a prodigy. Through Harry, Joan is pulled back into a world she thought she'd left behind-back into dangerous secrets, and back, inevitably, to Arslan.
"Readers who reveled in Shipstead's sardonic comedy-of-manners debut will rejoice in the emotionally nuanced tale of barre-crossed lovers and the majestic, mysterious world of professional dance. A supple, daring, and vivid portrait of desire and betrayal.—Booklist (starred review)
"Explosive…Shipstead moves her story back and forth in time with the same seamless precision found in the details of a beautiful ballet, capturing the brutality of the training, the impossible perfection on stage, and the messy fallout that erupts when personal and professional lines blur."
—Library Journal
"Shipstead's prose moves fluidly through settings as varied as a ballet rehearsal and a suburban backyard, and her characterizations are full. The story proceeds with a quiet insistence that is matched by the inevitability of its denouement."
—Publisher's Weekly

Enjoy your Random Romance for the day:
Request an eGalley of ASTONISH ME.
Visit Maggie Shipstead's Website.
Follow Maggie on Twitter: @MaggieShipstead
We would love to know what you think, tweet us @RHLibrary with #RandomRomance or email us library@randomhouse.com.
For a collection of additional Random Romance titles view our Edelweiss collection here.
And don't forget to visit the recently re-launched Romance at Random website for the latest on all things romance. From Paranormals to Westerns, from New Adult to Erotica, gain access to:
ᵒ Exclusive content
ᵒ eDeals
ᵒ Giveaways
ᵒ Newsletter Sign-Ups
ᵒAnd More!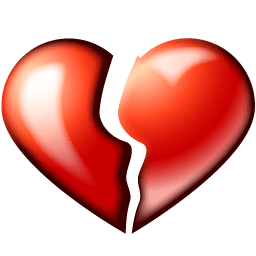 Remember LibraryReads nominations for April titles are due by March 1st.
Not sure how to participate in LibraryReads? Learn more by visiting their website www.LibraryReads.org.